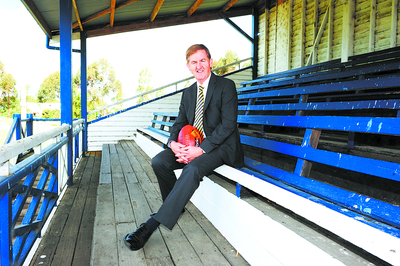 AN urgent request for the upgrade of the Rosedale Recreation Reserve has earned the sporting facility an injection of $327,032 in grants from the State Government.
The reserve will now include a new pavilion, change rooms, storage facilities, modern amenities and upgrades to the existing kiosk and social facilities.
"These sporting facilities are the heartbeat of our country-town," Victorian Deputy Premier Peter Ryan said during his visit to the reserve last week.
"Having facilities of the appropriate standard is extremely important.
"The Rosedale club has done remarkably well and it is important we support these clubs."
The club comprises of more than 400 members who participate in netball, cricket and football.
Rosedale Recreation Reserve president Paul McDonough encouraged the community to make "the best use" of the upcoming facilities, adding it would be "fantastic for all of us".
As part of the funding boost, the Rosedale Recreation Reserve committee of management contributed $50,000 in support of the new amenities.
The $327,032 was provided as part of the State Government's Community Facility Funding Program.