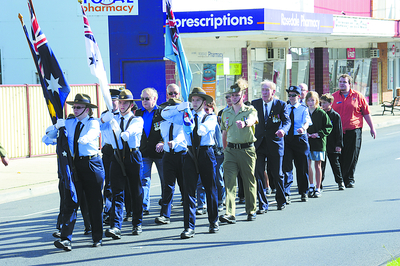 FOR the residents of Rosedale who participated in this year's Anzac service, the day symbolised "a single connection" shared by all.
Traralgon Returned and Services League secretary Maurie Harrison, who presented this year's Anzac Requiem in Rosedale, highlighted the importance of remembering those in "unknown resting places".
He added Anzac Day not only marked a recognition of Australia's soldiers, but also a recognition of the day "that brings the community together".