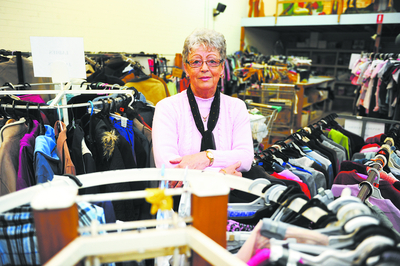 LATROBE Valley charity organisations have welcomed a State Government initiative aimed at curbing illegal dumping at collection bins.
St Vincent de Paul and Morwell's Fossick and Find were some of the charity stores hit hardest during the holiday season with stacks of rubbish dumped outside their stores.
Following the government's $2 million announcement to subsidise duping costs on charities, these charities hope their money "wasted on getting rid of rubbish" would be better spent on the community.
"I think it's about time something is done about the issue," Fossick and Find co-manager Noel Sutton said.
"We have to bear the cost of going to the tip and sometimes we've had to go to the tip about four times a week."
However, Latrobe City Council has stated it has assisted charity shops cover the cost of hauling rubbish to landfills for about 10 years.
According to Latrobe City manager community development Steve Tong, council was "up to $60,000 in subsidies" to assist charities this financial year.
"We support registered charities with their landfill costs; when they go to the landfill they don't have to pay any charges," Mr Tong said.
He said council only supported opportunity shops registered as a not-for-profit organisation, adding the government's latest announcement displayed a "recognition of the issue", with council keen on working with the government in its recent endeavour.
For St Vincent de Paul Victorian retail operations manager Michael Rawlson, the government's initiative will signal a decrease in "millions of dollars spent each year" by charities to tackle the issue.
In a statement released by Environment and Climate Change Minister Ryan Smith, the government said it would work with the National Association of Charitable Recycling Organisations under a 12-month funding period to find "the best ways to effectively solve this problem".