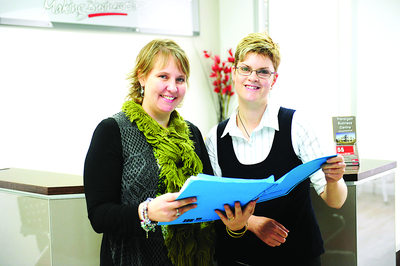 BUSINESSES in regional Victoria looking to fill gaps in employment should consider sponsoring a skilled migrant worker, according to a locally-based migration agent.
Speaking to The Express recently, Kristie Morgan of Morgan Jensen Migration said many businesses had lost local employees chasing "big city money" or to other areas enjoying job booms, such as the desalination plant in Wonthaggi, or mining areas of Western Australia and Queensland.
"There has been a massive movement of workers and local employers cannot afford to compete with the money paid there," Ms Morgan said.
"An alternative for them is to sponsor a skilled migrant; it is a good opportunity to secure (a worker) for a few years.
"As a (sponsored) regional employee, visa conditions are not easily changed and the cost of relocating a sponsored worker would not have to rest solely on the employer."
She explained skilled migration meant they were "very, very qualified", possessed strong English language proficiency, and met stringent requirements from assessing bodies.
"We are aware of the negative perception (towards migrant workers), but the economy cannot grow if certain positions cannot be filled because nobody wants the job or they are not qualified or experienced enough," she said.
Ms Morgan said areas seeing a shortage of skilled workers locally included engineering, the medical field including positions for nurses, physiotherapists and medical and allied health staff, as well as surveyors.
"There is also a need for chefs and aviation industry (workers)," she said.
She said she was receiving a huge number of inquiries about migration options from Ireland, the Middle East, South Africa and South America.
Ms Morgan said while her agency, presently based in Traralgon, was still in its early days, she had "big plans" to gain specialist skills.
"We have a migration division and are working on building our recruitment and relocation divisions," she said, adding their specialty was employer sponsorship.
She said the agency would be holding free information evenings soon on educating employers on the benefits of migration and visas to help them think of sponsoring a worker.