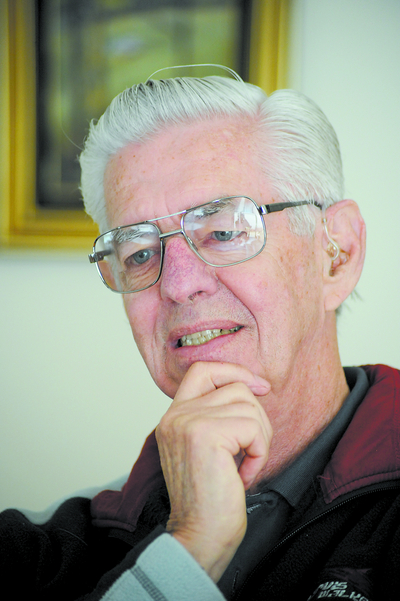 ADVANCE Morwell chair John Guy could have been forgiven for thinking he had risen in seniority last week when an editing oversight in The Express led some readers to mistake the views of a state minister as being those of the community advocate.
The front page story last Thursday, regarding debate between developers and Latrobe City Council's planning department, referred to a 'Mr Guy' calling on council to expedite development – this was State Planning Minister Matthew Guy.
Given John Guy's long-time involvement in the Morwell community, including a stint as mayor, some readers assumed the comments were his. When The Express phoned John Guy to apologise for the confusion, having learned that some parties had already expressed their dissatisfaction about 'his' views to the Advance Morwell committee, fortunately he found the situation amusing.
He said he understood there might be concerns he was not lobbying hard enough for local developers, given Advance Morwell had long supported proposals for residential development in Morwell.
The story quoted 'Mr Guy' (meaning Matthew) as saying the State Government had rezoned large parcels of land in the Latrobe Valley, at the urgent request of council, with the expectation of seeing development occur on the sites "promptly".
However the minister also said he understood council had its own rationale for decisions which had been criticised by developers and the building industry.
John Guy concurred, saying Advance Morwell had long supported expanded residential development in Morwell and particularly supported the Toners Lane precinct proposal put forward by owner Steve Szabo.
"We don't see any reason why this development should be delayed because of other developments within the area (precinct), with which it is connected," he said.
He was referring to Development Plan Overlays imposed by council on large precincts, including Mr Szabo's land, which requires all landowners within the boundary to agree on a plan for the area. On this topic there was consensus between both Mr Guys. The minister insisted DPOs did not have to be considered 'holistically', as was council's position, but could be assessed in sections. John Guy agreed, saying he supported a push to see developments assessed in sections if it avoided lengthy delays to activity on a site.