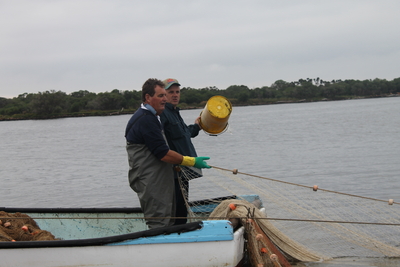 AN ambitious program aimed at convincing members of parliament to do 'work experience' in the manufacturing and farming sectors will be launched in the Latrobe Valley soon.
Democratic Labor Party Senator John Madigan has joined forces with fellow Parliamentary fringe-dwellers Senator Nick Xenophon and MP Bob Katter to launch the bipartisan Australian Manufacturing and Farming Program.
Senator Madigan told The Express he would visit Latrobe Valley's manufacturing and farming industries in coming months, preceding an official launch in the region, to compile a database of businesses which might access the initiative.
The program, the brainchild of Senator Madigan, a former blacksmith, evolved from his concern about the "ever widening gap between the manufacturing and farming industries and their elected representatives".
He said rather than the program being "simply another photo opportunity for politicians on a factory floor", senators and MPs who participated would be "completely involved in an industry for periods ranging from several days to a couple of weeks".
"Because no-one knows an industry like those who work in it, every industry that hosts a participating parliamentarian will determine its own agenda and set the itinerary in a manner that it determines will best educate the parliamentarian in the issues affecting them on a daily basis," he added.
A national program launch would be held in Canberra on 16 August and regional launches would follow, Senator Madigan said.
He encouraged local MPs to consider participating in the program.
"This is about showcasing the manufacturing and food processing industries and what a valuable contribution they make to life in the Latrobe Valley in terms of employment, export and local markets," Senator Madigan said.
"They need to be encouraged and recognised for their importance."