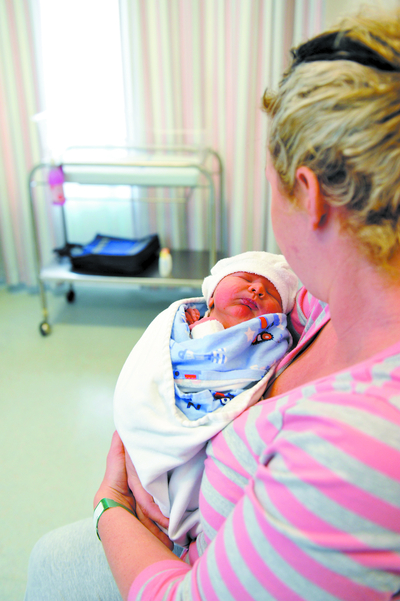 GIPPSLAND mothers will soon have access to an in-house mother-baby mental health service, a first in the Latrobe Valley.
Latrobe Regional Hospital will be a part beneficiary of a $6 million State Government initiative aimed at ensuring women are not separated from their babies while getting metal health treatment.
The funding, to be shared with another regional hospital will go towards the construction of two five-bed Regional Mother-Baby Mental Health Services.
LRH director of mental health Cayte Hoppner said parents who required mental health services were currently sent to Melbourne to get the treatment they required.
"This is a highly needed service… at the moment mums are ultimately sent to Melbourne for care, which is not great because they get separated from their baby," Ms Hoppner said.
She said it was important for a mother and child to stay together to foster "attachment and bonding", adding the new service would support the hospital's other initiatives.
"We have clinicians across the region and it fits in with the work they do, with mental and child health services," she said.
According to Ms Hoppner, LRH has made 300 referrals for post natal depression and post partum psychosis to its perinatal mental health program between July 2010 and June 2011, signalling the importance of such an initiative.
As part of a State Government initiative, the program aims to establish a "residential type of service" supported by specialists, nurses and parenting support programs.
State Member for Morwell Russell Northe said with one in 10 parents suffering from some form of depression, the government saw the need to establish such a program in regional areas.
He said with about "3000 babies born in Gippsland in recent times", the initiative would complement the "women only" area within the LRH mental health facility.
"A mother-baby service will help ensure that women in Gippsland with significant mental illness are not separated from their baby and family, which impacts on their treatment, recovery and attachment to their child," Mr Northe said.