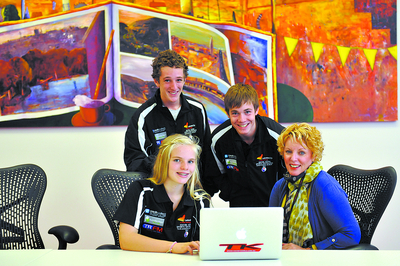 LATROBE City Council's recent Sister City trip to Japan has been tainted by councillors pushing for a more "open and transparent" ratepayer-funded trip.
Three alternative motions during an April meeting and one at Monday night's council meeting, calling for more transparency and detailed information about the trip, were lost.
Councillors were divided over the process of electing a representative, after Latrobe City Councillor Lisa Price was chosen to represent council during the March trip.
The Sister City Visit Policy was approved during Monday night's council meeting, despite some councillors' opposition about the process not to select the deputy mayor as the delegate.
However, Latrobe City Mayor Ed Vermeulen said the appropriate delegate was chosen on "ability and suitability".
"To me it was about sending the most suitable (person) to go on that delegation to Japan," Cr Vermeulen said.
"I couldn't go so I chose to send representatives involved in the international relations committee, so Councillor Price was the one to go."
"Her experience level, having been part of this sort of delegation in the past, stood her in good stead."
Cr Vermeuluen denied claims, by other councillors, the deputy mayor should have been the chosen delegate.
"Normally the deputy mayor would deputise for me, and she (Councillor Sharon Gibson) does, but in this case, that is what I chose to do, and I don't see what the problem is," he said.
"I don't believe in strict hierarchy (to) that extent; I don't believe any person can't learn anything they want to, but I do believe you have the person most suitable for the job to do the job."
The Sister City Policy outlines goals and benefits of the relationships between Takasago, Japan and Taizhou, China
Councillor Sandy Kam was disappointed about the alternate motion defeat and said the adopted policy "lacked accountability".
"The whole idea of the policy was to make sure it showed full transparency and accountability and enough detail was provided before council made their decision," Cr Kam said.
"If you can see faults in the policy now, you should rectify it now, it is irresponsible not to be accountable for the dollars we spend."