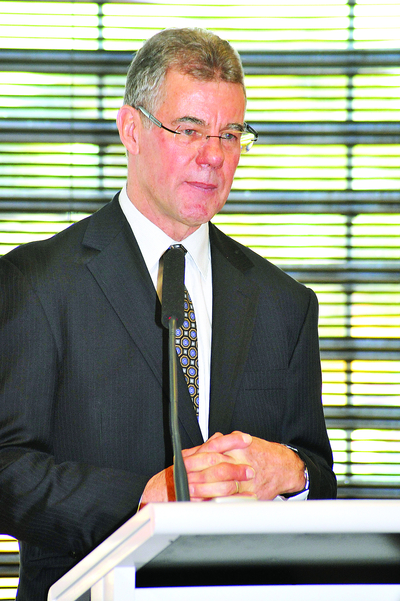 JOB losses and possible TAFE campus closures will have a ripple effect through Gippsland's economy, according to Latrobe City Council.
Latrobe City general manager economic sustainability Allison Jones made the comments following a 200-strong community gathering at council headquarters on Tuesday.
Residents upset over the recent State Government budget cuts convened at council to discuss the impact of the budget cuts on the TAFE sector, unanimously moving to form an action group in a bid to overturn the government's decision.
"The economic attraction of (Latrobe) City will be significantly affected in the long term… and once it's gone, it's gone," Ms Jones said.
"When we look at attracting firms or even with our existing firms, we show that we have a sophisticated TAFE society.
"The benefit of having sound education infrastructure within Latrobe City plays a big role in attracting investors."
Ms Jones said as a result of a $10.5 million revenue loss to the Central Gippsland Institute of TAFE, the possibility of campus closures would place plans to attract investors into the region in jeopardy.
Victorian TAFE Association executive director David Williams, who was part of the panel that addressed residents at the forum, said the government's "policy and funding arrangements are completely at odds with each other".
He said the recent cuts to the TAFE sector, which has cost 32 GippsTAFE staff their jobs, was "underpinning the objectives of governments past and present of having a prosperous well skilled society".
"The government is encouraging TAFE institutes to go back instead of broadening the spectrum of vocational education providers," Mr Williams said.
"What the government is doing is encouraging students to move into the traditional trades areas but the system has to be mature enough for employers to take on apprenticeships."
These comments were acknowledged by State Skills Minister Peter Hall, who did not attend the meeting, (but said) "the market needs to mature more".
However, Mr Hall said the government was "trying to better inform people as to what training involves and their employment prospects".
He said the government was doing this by developing a website which aimed to give people better access to information regarding training and employment outcomes, "so people make better informed choices".
Labor member for Eastern Victoria Johan Scheffer, who was present at the forum said "at a time when we need an injection of funds and support to help re-skill our workforce, this government pulls the plug, hanging Gippsland out to dry".