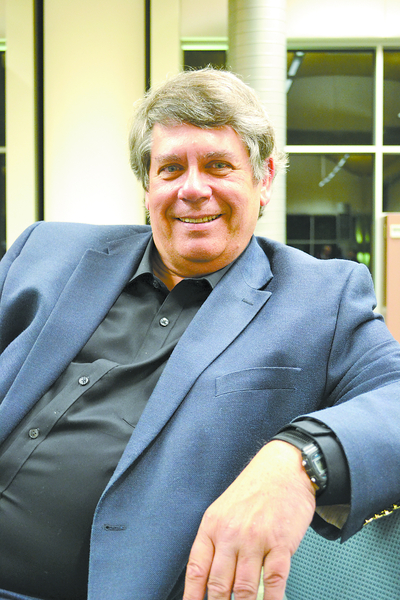 PUBLIC acceptance of stem cell therapies has increased in recent years, with a renowned global expert believing Australians could be more accepting than Americans.
Speaking to The Express after a community conversation at the Gippsland Medical School at Monash University's Gippsland campus on Monday, Professor Alan Trounson said the broadening acceptance could be because the application of stem cells was primarily used for medical applications.
"If it has medical reasons, (people) feel more comfortable with it," Professor Trounson said.
He said a recent survey in the United States showed about six in 10 Americans were in favour of the use of embryonic stem cells, which was deemed more contentious.
"I believe it would be the same in Australia, if not higher," he said.
The permanent president of the California Institute of Regenerative Medicine, who grew up in Sydney, delivered a talk to about 100 Monash students and members of the public titled "Where we are with stem cell research" earlier this week, after being invited by the GMS.
"I came for the students and the community to spread the word," he said.
When asked how Australia compared to other countries in terms of its research and application of stem cells, he said it was "doing okay".
"We were much more advanced at one time; there is not enough research funding at present compared to some other countries," he said.
Professor Trounson said stem cells were important because previously, researchers did not have the knowledge or scientific experience, and its discovery had opened up opportunities dramatically.
"Treatments are evolving; there is a cure on the way for HIV/AIDS although this has still yet to be proven, but there are new opportunities," he said, adding stem cell research was also exploring helping those with diabetes, cancer, stroke patients and Alzheimer's.
Professor Trounson said human trials were about "six to seven years" away if people could get into them, although it could take up to 10 years if a redesign was necessary.
"There are a lot of people who want this, but there is a process which needs to evolve before it becomes available to protect patients from the wrong kind of treatment," he said.
When asked what motivated him, Professor Trounson said he enjoyed "seeing science do things".
"I like to see my work utilised and used," he said.
"Stem cells are a great vehicle for new medicine; it is so important to have this discovery applied for the benefit of people.
"It's my kind of science; I want to see it used."
A former chief executive of the Australian Stem Cell Centre and holder of multiple prominent roles at Monash, Professor Trounson was one of the global pioneers in the field of in vitro fertilisation.