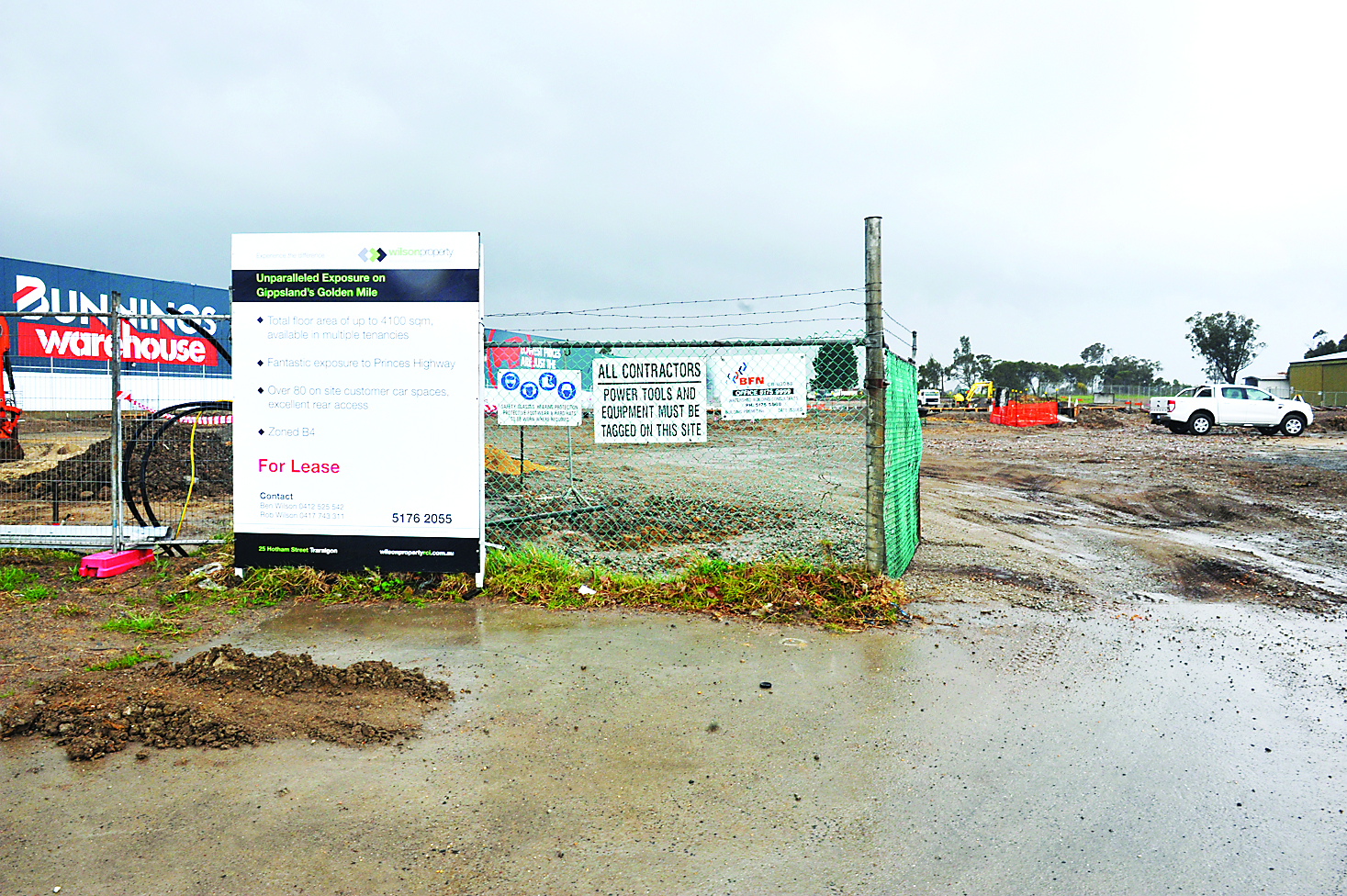 Unemployment woes may be alleviated in Traralgon following the announcement of more than 65 jobs anticipated to be provided by the opening of two large commercial retail outlets.
More than $4.5 million will be spent on construction which has already instigated 25 building related jobs that will be contracted for the next seven months until completion.
Despite not confirming what two commercial businesses were planned for the sites, BFN Developments director Brett Neilson said construction was expected to be completed by February with the businesses anticipated to be open in March 2013.
"About 65 retail jobs in total will result from the developments," Mr Neilson said.
More than 18 months in the pipeline, Mr Neilson said the sites were situated next to the new Bunnings, Traralgon on Princes Highway.
"They will both be opening early 2013, construction has commenced and is expected to be completed in February 2013," Mr Neilson said.
The news follows the recent announcement Target Country will open in Traralgon in the coming months, leading to a further 20 retail positions in Traralgon.