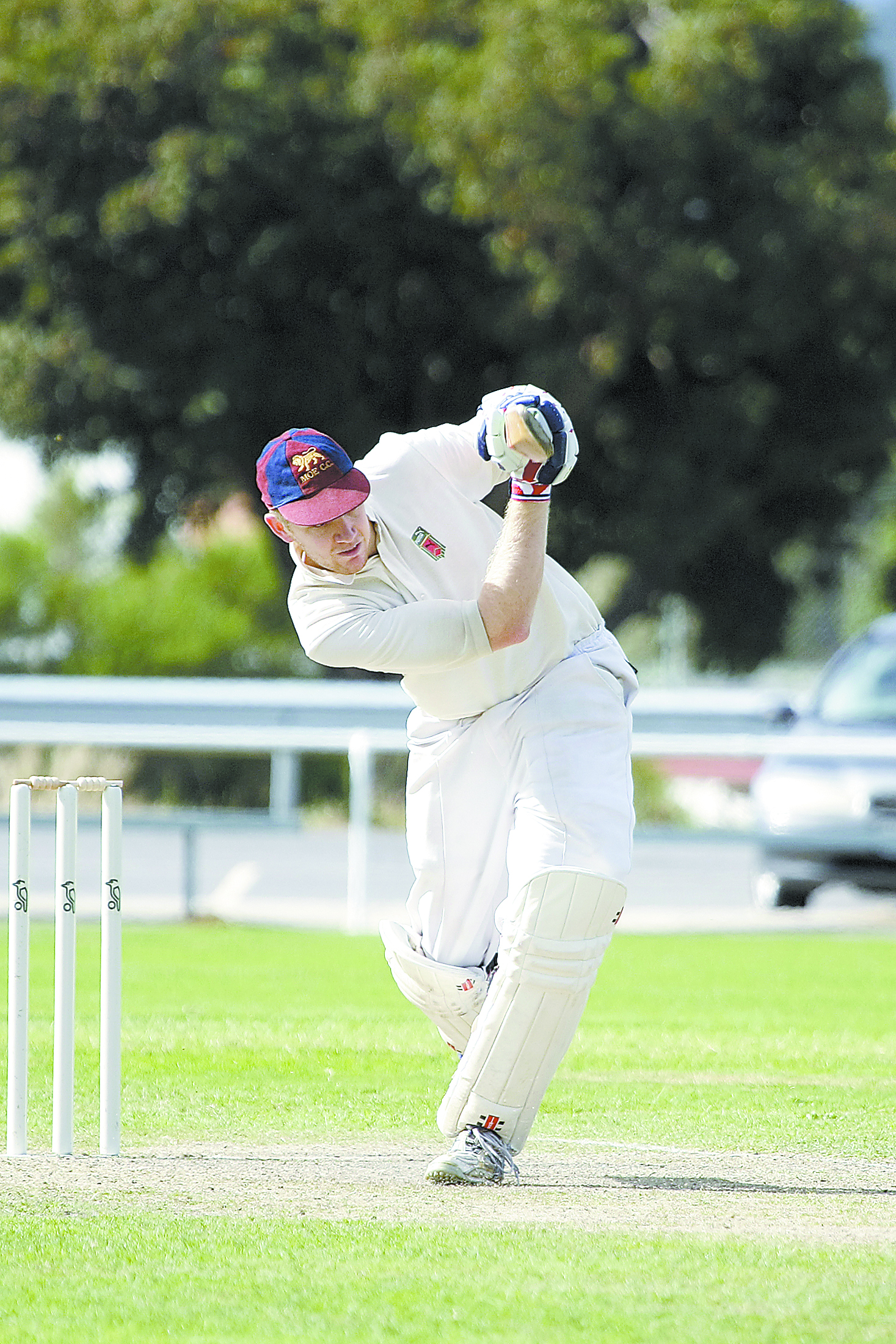 CGCA
By John Hehir
Moe
PERENNIAL premiers for the past seven years Moe will hope to add the Energy Australia Cup to its trophy cabinet for the eighth consecutive occasion when Central Gippsland cricket commences this weekend.
Moe captain-coach for the past few years Rob Phoenix has relinquished the role and handed the reins to Andrew Philip, who won the Gippsland Cricket League player of the year last season.
Philip, who was the GCL and Country Week captain last season, will also captain the GCL team and Country Week side Phoenix.
Moe has lost Aaron Johnstone, Aiden George, Chris Johnson and Jordan Pearce but regained former premiership player John James who is a proven quality all rounder.
Club secretary Francine Philip said the club's intentions were to have all teams in a position where they could compete in finals and this season was an excellent opportunity for the club's promising bunch of junior players.
Latrobe
Latrobe has been busy in its recruitment program and is keen to go one better than last year when it finished runner-up to Moe.
Kaushik Aphale is back and has brought 18 year-old opening batsman and bowler from Ireland Rob McKinley with him.
Last season McKinley was in the last 15 for the Ireland World Cup side and is expected to make the list next season.
He is coming off a season of 400 runs and 25 wickets with Aphale's Irish club side.
Danny Phillips, a left arm opening bowler, has been appointed assistant coach.
Originally from Mildura he has played most recently in the Cranbourne area.
Michael Duncan is set to make a return to the club after an absence of five years and will slot into the middle order to accompany his medium pace bowling.
Duncan was a talented junior scoring a couple of centuries in first grade while still an under 18 player.
Patrick Farrant is another likely recruit while Stephen Freshwater will play in the Melbourne area this year.
The promising Nick Celima may not play but Latrobe is hoping he will return after a short break following a heavy football season.
Yallourn North
Yallourn North has reappointed Peter Petrou as senior coach and Central Gippsland Cricket Association legend Lindsay George as his assistant.
Glen Sheekey is continuing as captain and will lead a promising group of younger players.
Club president Gary Chalmers said the club has not recruited any new players but some former players have returned to pre-season training and their experience will be valuable.
Trafalgar
Under new president Sean Cameron, Trafalgar has announced Paul Gavin as club director of coaching and has developed a training regime to be implemented by captains, and their deputies, at training and match days.
Rhys Holdsworth has been reappointed as captain with Brendan Dawson and Klay Butler as his deputies.
Holdsworth will miss the first half of the season due to a knee reconstruction.
Mark Wynne has returned to Trafalgar after several seasons at Western Park in the Warragul and District Cricket Association.
His experience will bring stability to the second grade team.
It is anticipated several past players will make a comeback to join him.
Trafalgar juniors are in great shape with Mandy Cameron as coordinator and husband Sean Cameron and Craig White in charge of under 14s and Paul Connelly and Les Dastey the under 12 teams.
Mirboo North
Last year's semi-finalist Mirboo North has recruited strongly with plans to go all the way this season with Brett Pedlow resigned as coach.
Pedlow will captain first grade after Dale Banks stepped aside at the end of last season.
Top order batsman and medium pacer Jimmy Watson from United Kingdom club Worlington will join fellow countryman and reliable opening batsman Richard Ford at the club.
Mirboo North has recruited James Chalmers from Traralgon Imperials and the club is in discussion with a few more hopefuls.
The club has lost Joe O'Connor, who has taken the position of captain coach with Leongatha Town, but it is excited about its younger players including Luke Heath, Liam Smit, Brandon Bradshaw and Ben Quirk who may play a lot of senior cricket this season.
Morwell
Morwell is confident going into the 2012/13 season on the back of a strong finals finish in both first and second grades, along with promising juniors in the under 15 premiership side and under 13 semi-finalists.
While Morwell has lost the services of Jason Macfarlane, Sam Mooney and Anthony Wilkes, they have recruited Brandon McDonald from Ex Students and Sam Bhaumick from Worcestershire.
This duo is expected to provide much bite with the ball to add to Morwell's attack as well as providing handy depth to the batting line-up.
The club is also in advanced discussion with several other players prior to the season opener on Saturday and will be entering the field full of confidence in the players that make up each team down the grades.
With the inclusion and development of several of the players from last season's under 15 premiership side into the higher grade senior ranks, along with their gains far outweighing the losses through the off season, the club is looking once again to go deep into the March action this season in its quest to add to its 42 CGCA senior premierships.
Newborough
Newborough Bulldogs were in trouble before last season started but rallied to cause a few upsets.
After resisting a move to Morwell, Tom Crosby is the Bulldogs' key player and the playing group is unchanged.
Rawson
Rawson won the second grade premiership upon returning to the competition after a five-year break and is confident of defending its title.
Stephen Lee has been appointed coach with Alex Sword as captain.
Veterans Rod Fleming and Mark Lee are set to return as players but Ross Robinson has retired.
Robinson will continue to support the club off field.
St Vincents
St Vincents came close to folding during the off season but with some hard work it is getting back on track.
Michael O'Brien has taken over the presidency and said Ben Duffy had been reappointed as captain-coach.
"We hope to have a competitive second and third grade and are working towards establishing juniors again," he said.
The Saints have lost Jacob and Justin Blair but have a number of new recruits to add.
Boolarra
Jeeralang Boolarra Panthers has been busy in the off season moving to the Boolarra social rooms which will allow the club to hold more fundraising events.
The club has retained most of its players from last year and has appointed Stan Urbanic Junior as captain for second grade and Glen Smith will look after third grade.
New players include some juniors who will be playing senior cricket with their fathers.
Hazelwood North
One of the newer clubs in Central Gippsland is Hazelwood North which is fielding a second grade side to add to its third grade senior team.
New president Cheryl Briggs said the club hoped to have a successful season with their seniors and juniors in Milo under 12, 14 and colts.
The club intends to have some outside assistance with coaching from the Hawthorn Premier League junior development coach Jesse McCartney this Sunday at Northern Reserve.
This will be a coaching clinic to assist with better coaching and training techniques. Anyone interested in participating should phone 0400 096 754.
The club is still looking for more players who would like a game in any of the age groups.
For more information phone
0400 096 754 or 0413 756 677.