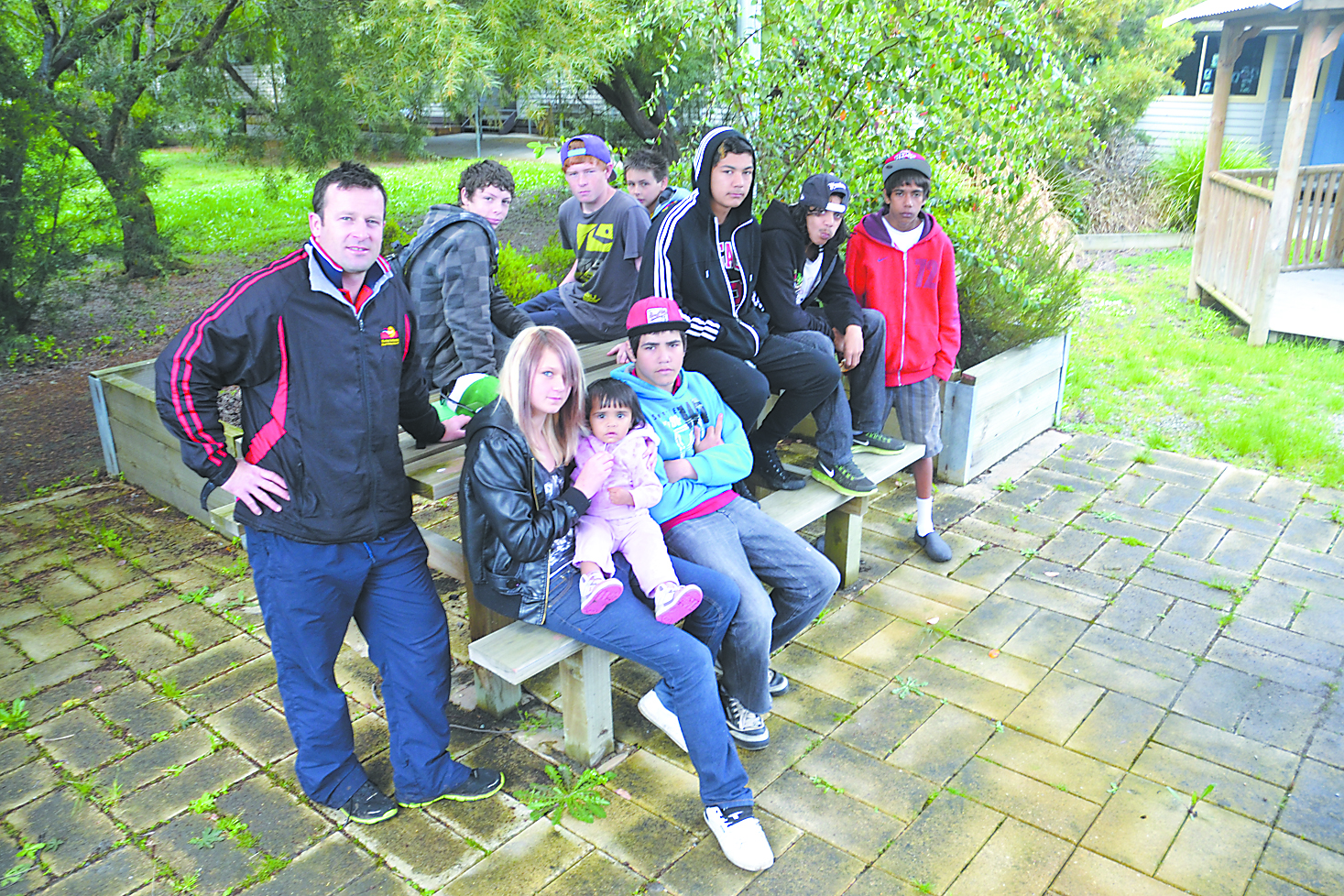 FOR year 10 student Wymarah Morgan, Morwell's indigenous Woolum Bellum College taught her about family, indigenous culture, and gave her the belief there were genuine opportunities for her in the community.
"We are all pretty upset, and none of us know what's going to happen from here," Wymarah said, adding she hoped she would be able to get into a TAFE course.
Speaking to The Express before heading inside for breakfast, served to students on a daily basis before the commencement of classes, year eight student Corey was equally upset.
"None of us are liking this very much – we don't want to leave here," Corey said.
With his schooling fate yet to be determined, entering a transition phase which will attempt to place him back into mainstream education, or alternative schooling and training, Corey said he hoped to get back into his former school, Lowanna College.
After teaching at Woolum Bellum for 12 years, Andrea Vanaalst said news of the school's impending closure was likely a "complete family breakup or split".
"The teachers here are not doing very good at the moment, it's a totally different setting here that's not like mainstream schools – it really is a tight-knit family; we know all the families who drop in to see us all the time," Ms Vanaalst said.
"It's very upsetting."
While there had been a "demoralising" sense of foreboding in the school since it was announced the Koorie Pathway School program was under review, the official notification of the school's future closure on Thursday morning was yet to sink in.
"Not until we start to see this lot of kids go, when we start to see the numbers dwindle down, that's when I think it will really set in," Ms Vanaalst said.
Principal Matthew Snell said breaking the news to students was one of the hardest things he had to do in his career.
"It was very hard to tell the students they were being dealt this hand, after experiencing a failure of sorts already in a different setting, and now we've been trying so hard to build up success and confidence with them, to go through it again… I'm a bit speechless."