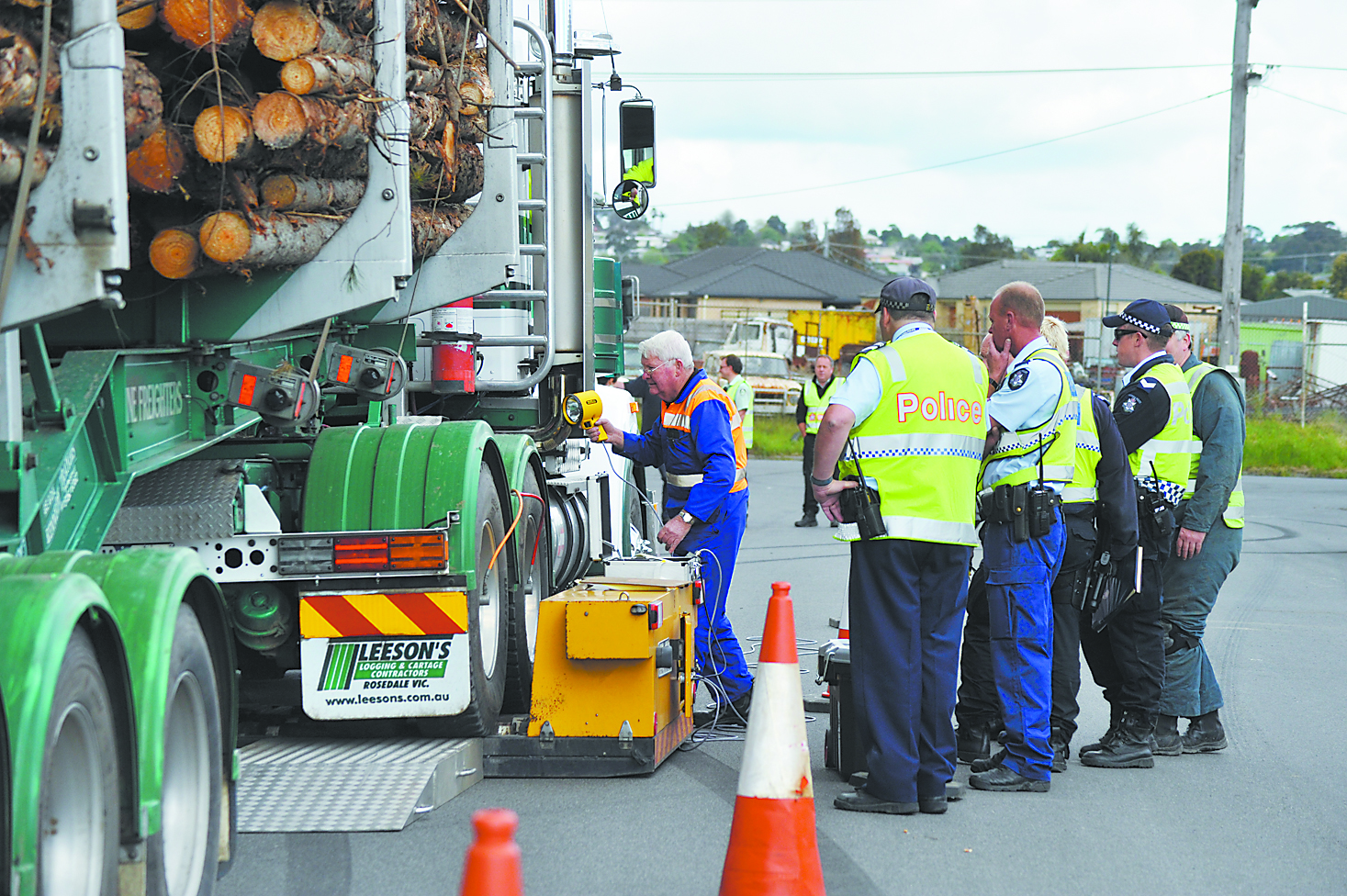 OWNERS and drivers of heavy vehicles in Gippsland were in the spotlight last week as VicRoads in collaboration with Victoria Police and WorkSafe launched this year's campaign targeting unroadworthy trucks.
In the Latrobe Valley, over a two-day period in Morwell and Traralgon, 94 vehicles were tested and of those, 59 had defects, 35 of which were deemed to be major, according to VicRoads director vehicle management and safety Don Hogben.
Operation Trishula, a statewide enforcement operation which will run until next June, kicked off in Gippsland, where vehicles were randomly selected to undergo checks and testing on the heavy vehicle inspection trailer, colloquially known as the "truck shaker".
Mr Hogben said in Morwell alone, almost half of the trucks selected for random testing on the "truck shaker" were found to have major defects.
The "truck shaker" tests the vehicle's brakes, suspension and steering, as well as simulating "on the road" conditions to detect any loose parts.
Officers also inspected other parts of the vehicles for minor defects, such as tail lights and windscreens.
"Operation Trishula was planned as a result of a high number of unroadworthy vehicles picked up in a similar operation carried out in the metro areas of Melbourne last year," Mr Hogben said.
"The locations for Operation Trishula were selected based on last year's findings targeting known areas of concern, transport hubs and routes."
According to a media statement from VicRoads, last year's operation revealed 85 per cent of vehicles checked had defects, with 77 per cent deemed "imminent and serious risks for road user safety", with the most common defect being with the brakes and suspension.
Enforcement agencies will be checking heavy vehicles for issues at more than 30 locations in metropolitan Melbourne and rural Victoria.
According to the statement, vehicles found with minor defects such as a broken tail light are expected to have it fixed within seven days of receiving a notice, while major defects including brake problems must be fixed and taken to a licensed roadworthy tester for inspection.