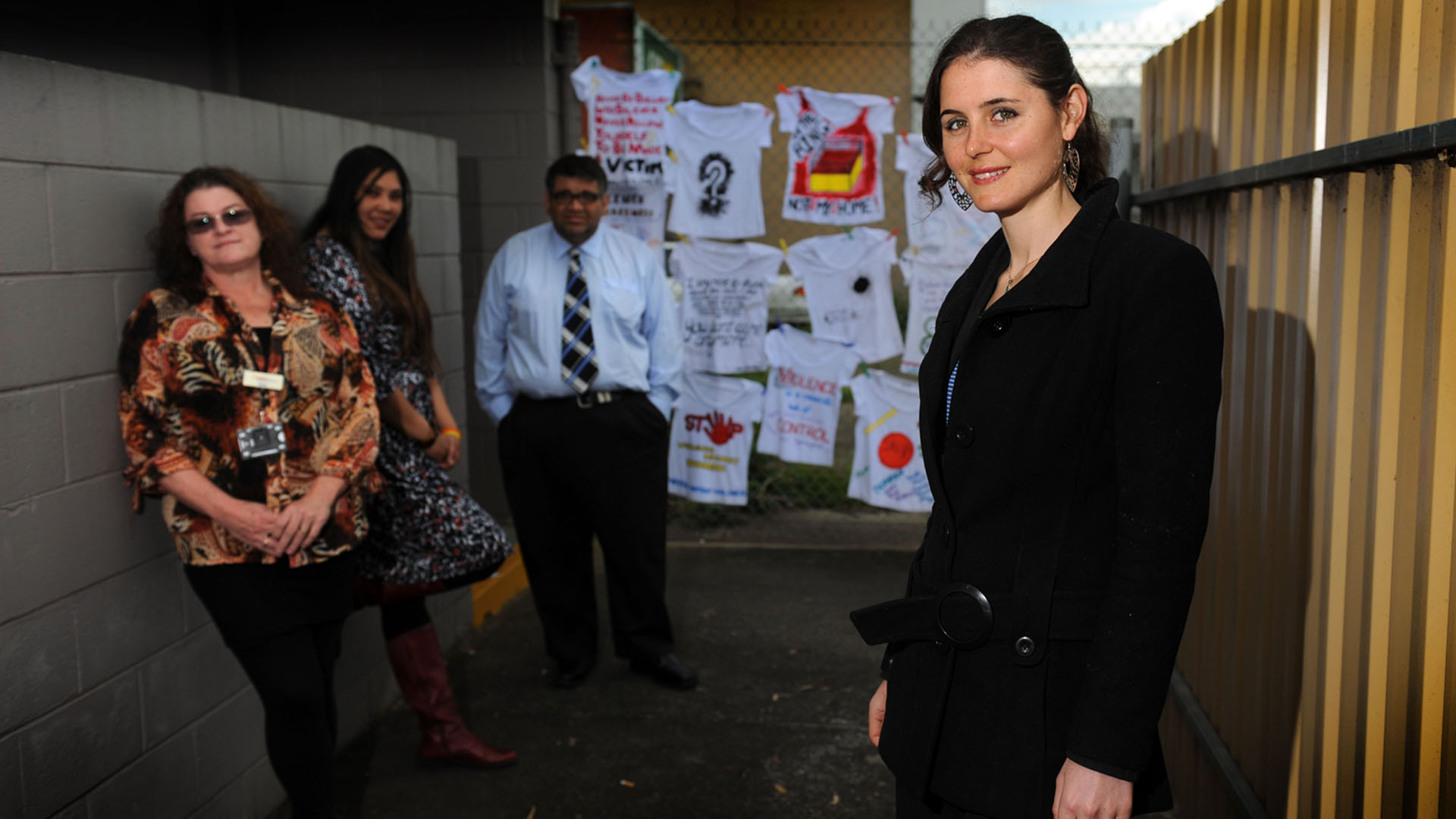 AS communities globally step up their efforts to raise awareness of violence against women this week, Latrobe Valley's key family violence support agencies will host the region's first 'Clothesline Project'.
Patrons at Morwell's Mid Valley Shopping Centre will be exposed to a t-shirt display of a different nature with the launch of a project marking 'A Week Without Violence'. First introduced in the United States as a means of raising society's awareness of the extent of violence against women, the Clothesline Project concept has now been adopted locally. It takes the form of a stall displaying t-shirts decorated by women who attend Quantum Support Service's 'Inspiring Women's Group'.
Decorated by victims of violence and their loved ones, the t-shirts include powerful, personal messages which Inspiring Women's Group facilitator Kerry Terranova said expressed each person's particular experiences of family violence.
The project also aimed to inform women of the local legal and community support services available to them.
Gippsland Community Legal Service principal lawyer Kate Windmill said she hoped it would be the "beginning of a wider movement within Gippsland to highlight that violence against women is unacceptable". CGLS intake coordinator Letitia Naidu and lawyer Jess McCartney said it was feared many local women experiencing family violence remained unaware of the multiple support services available to them in Gippsland – or too scared to access them. The Clothesline Project's unique t-shirts, while giving women a "new way to be heard", offered a different way to "educate and document" and aimed to encourage women to tap into support, local workers said.
Ms Terranova said evaluations of her group, which aimed to "break the cycle" through information and support, consistently showed participants "felt less isolated, appreciated the opportunity to share their story… and those who were still in violent relationships when they started (attending), have since left".
As the first point of contact for referrals into Anglicare's GCLS, Ms Naidu encounters women at various stages of the violence cycle. Despite the emotional intensity of her busy role, she is convinced local agencies including her own, are making a difference.
"That's why we do it," she said.
Ms McCartney agreed, saying "some of the stories you hear about what victims have gone through are just horrific, but what's good about our job is we can help people, or refer them to other support services that can help".