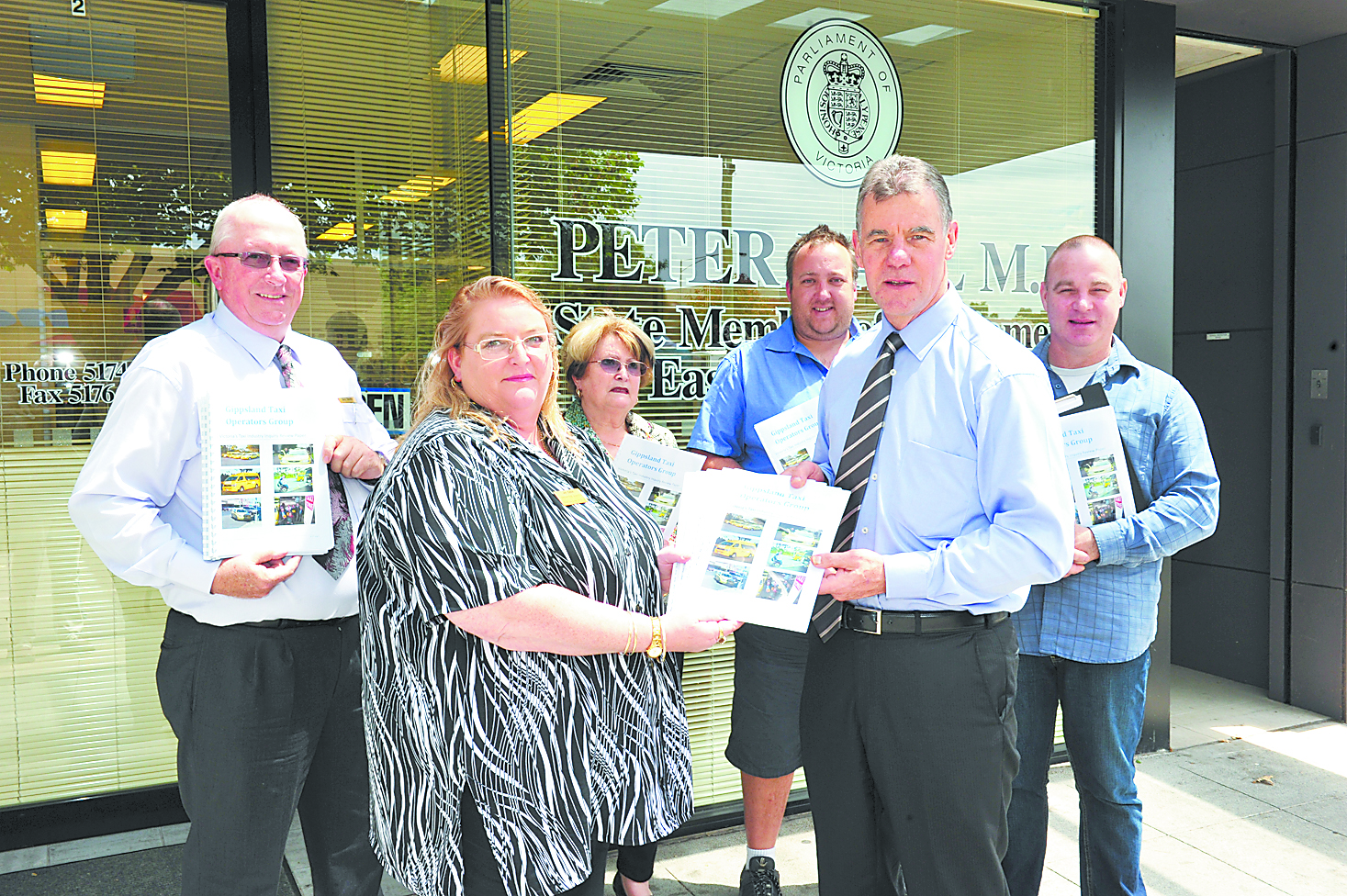 A GIPPSLAND-based group of taxi operators is determined to have its concerns with a statewide inquiry into the taxi industry heard at a higher level, claiming regional operators' voices have not been listened to.
Last week, the recently-formed Gippsland Taxi Operators Group submitted a document to State Member for Eastern Victoria Peter Hall outlining their concerns with the statewide Fels Inquiry into taxi operations.
Traralgon Taxis manager Andrew Lane said the group, which had support of taxi operators from Pakenham to Orbost, hoped concerns of regional operators would be discussed at a parliamentary level, as their operations were different from those of metropolitan players.
"We are very concerned (at some of the recommendations in the Fels Inquiry)," Mr Lane said.
"The biggest difference is in regional areas, it's a husband-and-wife team running the taxis, we're not investor-driven and we are part of the community, not just faceless drivers."
Mr Lane said the biggest frustration of the group was the recommendations outlined in the Taxi Industry Inquiry, released in May, did not distinguish between regional and metropolitan operations.
"We are a different kettle of fish; under the Fels model (which recommends an open-licensing system), other players would just saturate the market."
Victorian Taxi Association councillor for Gippsland region Carmen Giddens said "one size does not fit all".
"I have been in the industry for 32 years, and there have been six inquiries into taxis, and all have gotten nowhere," Ms Giddens said.
She said the taxi operators' issues included fares, as they had not had an increase in line with the Consumer Price Index in at least four years.
The group, which believed it was the only such regional taxi operators group in Victoria, hoped its matter would be raised in parliament next year.
Meanwhile, Mr Hall, after receiving the group's submission, commended it on its report.
"They articulate that a solution and some of the recommendations which may be applicable in the metropolitan area are not so applicable to regional areas," Mr Hall said, adding the group had put together "very compelling arguments".
"Regional (areas) were part of the inquiry, and it's important the differences are reinforced and I think this submission goes a long way in doing that."