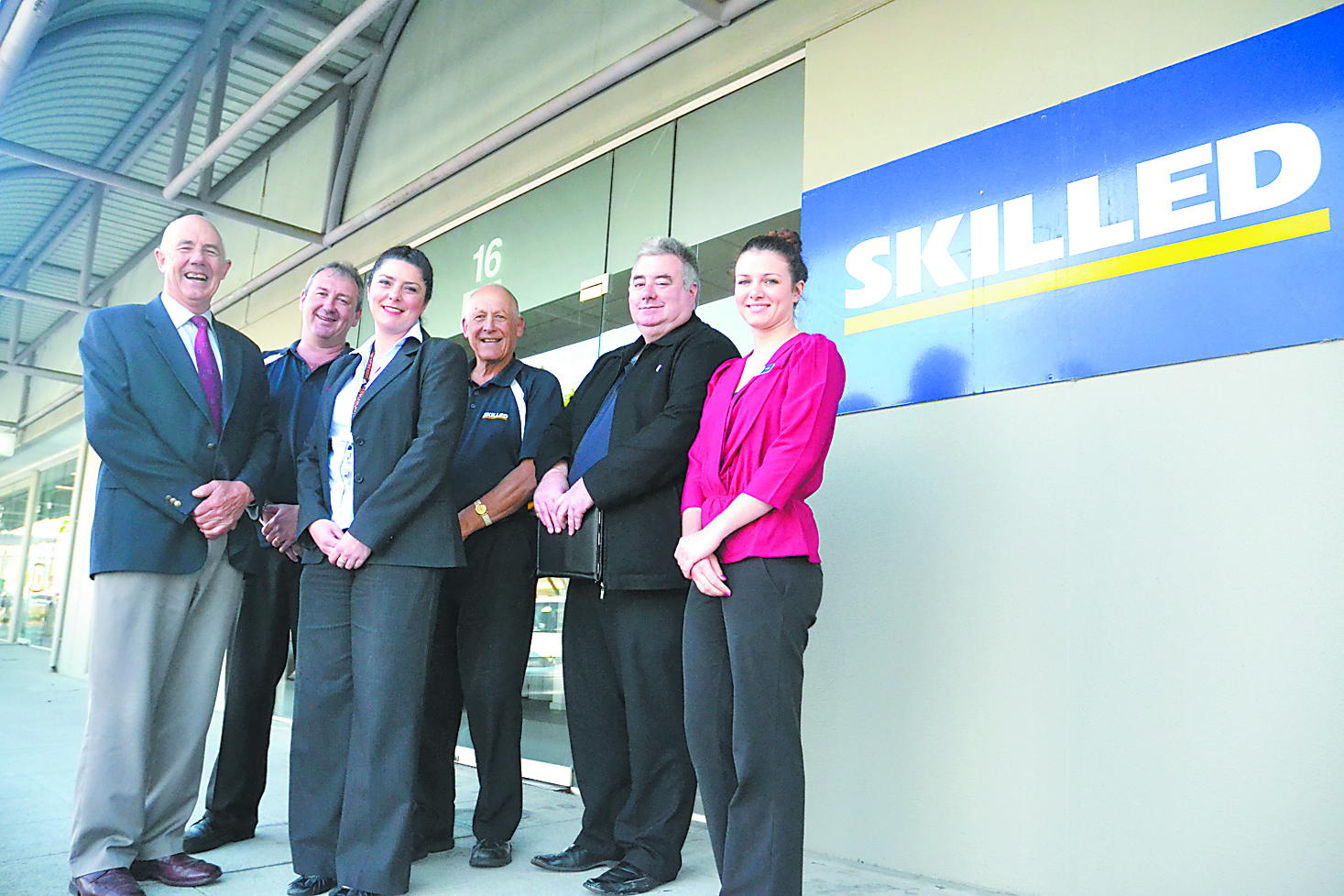 THE absence of major construction projects in Gippsland is likely to see an increase in Latrobe Valley's skilled workers turning to 'fly in fly out' work, according the local employment networks and unions.
Local employment groups and labour councils are making preemptive moves to ensure the Valley provides a supportive base for potential 'fly in fly out' workers to return, amid growing interest in interstate jobs in the energy and resources sector.
While many proposed Gippsland construction projects sit in the pre-production pipeline, including Australian Paper's recycling plant at Maryvale and an expansion of the Longford Esso plant, the region has been without a large construction drawcard for the region's skilled workers since the completion of the Wonthaggi desalination plant.
Construction Forestry Mining and Energy Union construction division's Toby Thornton said the employment prospects for workers relying on construction jobs were "not good", adding many workers had already left the region.
"People are not going to sit by the phone and wait for the next job to come up; they have to feed their families; if those jobs become available, they are going to take that option," Mr Thornton said.
He said competition among tradesmen for lucrative short term contracts was intensifying, adding some power station outages were attracting in excess of 500 applications. Gippsland Trades and Labour Council secretary John Parker said there needed to be established support networks in place for families of 'fly in fly out' workers left behind, to ensure quality of life in the Valley kept families living locally.
"The pressure (of fly in fly out work) not only on the workers but on the family is immense and can cause various problems; we need to make sure the social structures at home are there for families, otherwise we will lose them entirely," Mr Parker said.
"We will de-skill the region if we are not careful, so we need to have a society supportive of a 'fly in fly out' reality if we want to maintain those high skills for when the opportunities return."
Speaking outside of workforce service provider Skilled's Traralgon office, which was contracted to fill 6000 construction positions at the Roy Hill iron ore project in Western Australia, local employment assistance providers announced they had joined forces for the first time to present information sessions to support workers hoping to tap into the interstate markets.
"Ideally we would like to see our skilled workers taking up local construction jobs, but the reality is they are just not here at the moment," Employment Innovations business development department's Tony Flynn said.
However, with a strict and rigid application process, which attracted a range of skilled workers from the national job market, Mr Flynn said some local workers were struggling to tap into the sector, adding there were a number of variables workers needed to consider before making the decision to work interstate.
"The information sessions are about providing an extensive look at what's available, and what conditions are involved to give locals a full picture of what that kind of employment looks like over there – it may not be for everyone, and we want to make sure everyone goes into this with open eyes" he said.
Two 90-minute 'fly in fly out' information seminars, held by the region's employment network providers, will be held at 1pm and 6pm tomorrow at the Morwell Club, 136 Helen Street, Morwell.