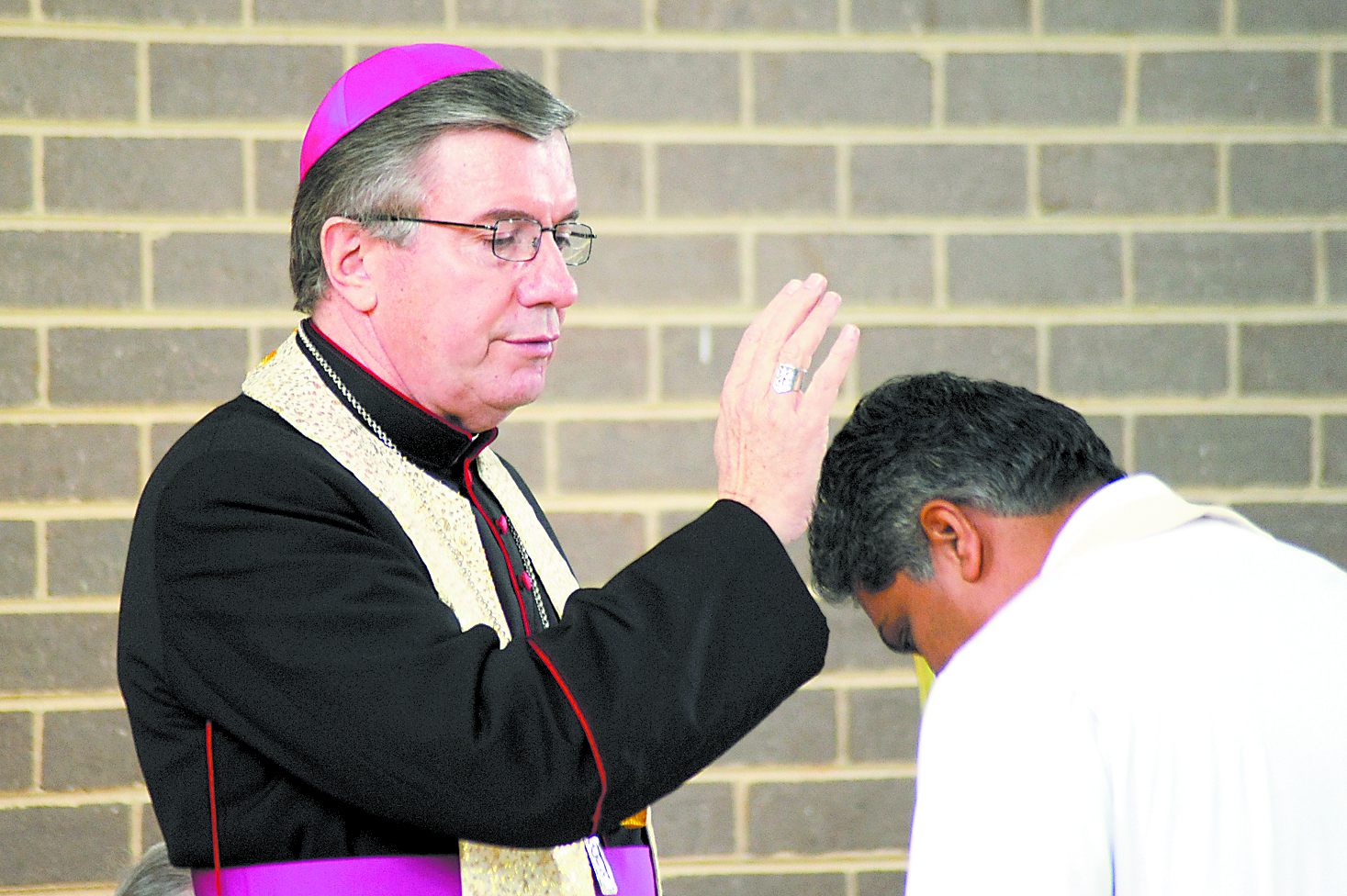 The Catholic Church is investigating fresh allegations of sexual abuse by a priest within Gippsland; however, if current church protocols stand, the allegations may never be made public.
While Catholic diocese of Sale's Bishop Christopher Prowse would give no further details of the investigation into the priest, who was now deceased, he said he was confident the church could respond to the victim's claims appropriately.
In welcoming Prime Minister Julia Gillard's announcement of a royal commission into child sex abuse in an interview with The Express on Tuesday, Bishop Prowse defended the church's tradition of handling sexual abuse allegations in-house.
This comes amid growing calls for the Catholic Church to adopt mandatory reporting of abuse allegations to police, something Bishop Prowse said the church would oppose in the context of allegations being made within confession.
"There have been some reports of sexual abuse of minors by some (Gippsland) clergy and those under the employ of the diocese of Sale; now they have not been in big numbers, but one is too many," Bishop Prowse said, declining to give further details of past allegations within the diocese.
When asked if any of the previous Sale diocese cases had been handled in-house without being brought to the police attention, Bishop Prowse said "he would have to give that some thought", later adding he would have to "go to files to see what is there".
"It's true (priests) should be reporting to police voluntarily, but you have the explicit requests sometimes that (victims) don't want the police involved; these are cases where the victims are saying (this) quite specifically to us, and in some cases signing a document which authorises the church to handle the case," Bishop Prowse said.
"I am happy with how the Sale diocese, under my leadership, has responded to these complaints speedily and compassionately towards healing," Bishop Prowse, who was appointed head of the Sale diocese in 2009, said. He said the church's handling of sexual abuse allegations had drastically improved since the introduction of the 'Towards Healing' protocol in the mid 1990s, established to outline clear guidelines by which the church should handle abuse claims. In response to questions about whether the church had covered up any Gippsland claims in the years before the Toward Healing protocol was introduced, Bishop Prowse said he was not familiar with the inner workings of the diocese during that time period.
"Before we had the protocols in place, it was never a case of 'covering it up'; more so (priests) were not aware of the pathological nature inherent in abuse behaviour; any deliberate covering up would be more because of a lack of awareness of the nature of paedophilia – we have become a lot more aware of it since," Bishop Prowse said.
However John McNalley, spokesperson for Broken Rites Australia, a support group for church-related sexual abuse victims, said history showed the Catholic Church was incapable of handling abuse victims' claims.
"If the church was capable, we wouldn't be talking about the problems in inquiries and royal commissions 20 years later; they are completely incapable of examining issues like this," Mr McNally said, adding he was a past victim of sexual abuse by the Catholic Church.
"The vast majority of people that go through the church system are not satisfied with the church's handling of the situation; the church talk about the 'protocols', but time and time again they have not kept them."
Bishop Prowse also welcomed the current State Government's parliamentary inquiry into clergy sexual abuse, adding the Sale diocese would fully cooperate with the inquiry, which he said was adding to an environment in which victims could freely come forward.
"What we are seeing now is a good thing, providing a societal environment for victims to bring things forward, and to go to the police or to approach us directly," he said.
"I really commend some of the victims who have suffered, who have come forward; it's a very painful thing for church and society to hear these things – but it is the way forward.
"It's a very shameful and humiliating episode we are going through, but at the same time parishioners believe we can deal with issues professionally and confidentially."
Bishop Prowse echoed the public stance of Sydney Archbishop Cardinal Pell that any allegations made in confession were 'sacrosanct' and would not be passed onto police. Bishop Prowse described confession as a "tribunal between God and the person", in which there was no place for police, however he said any priest should strongly suggest to victims they contact police on their own accord.