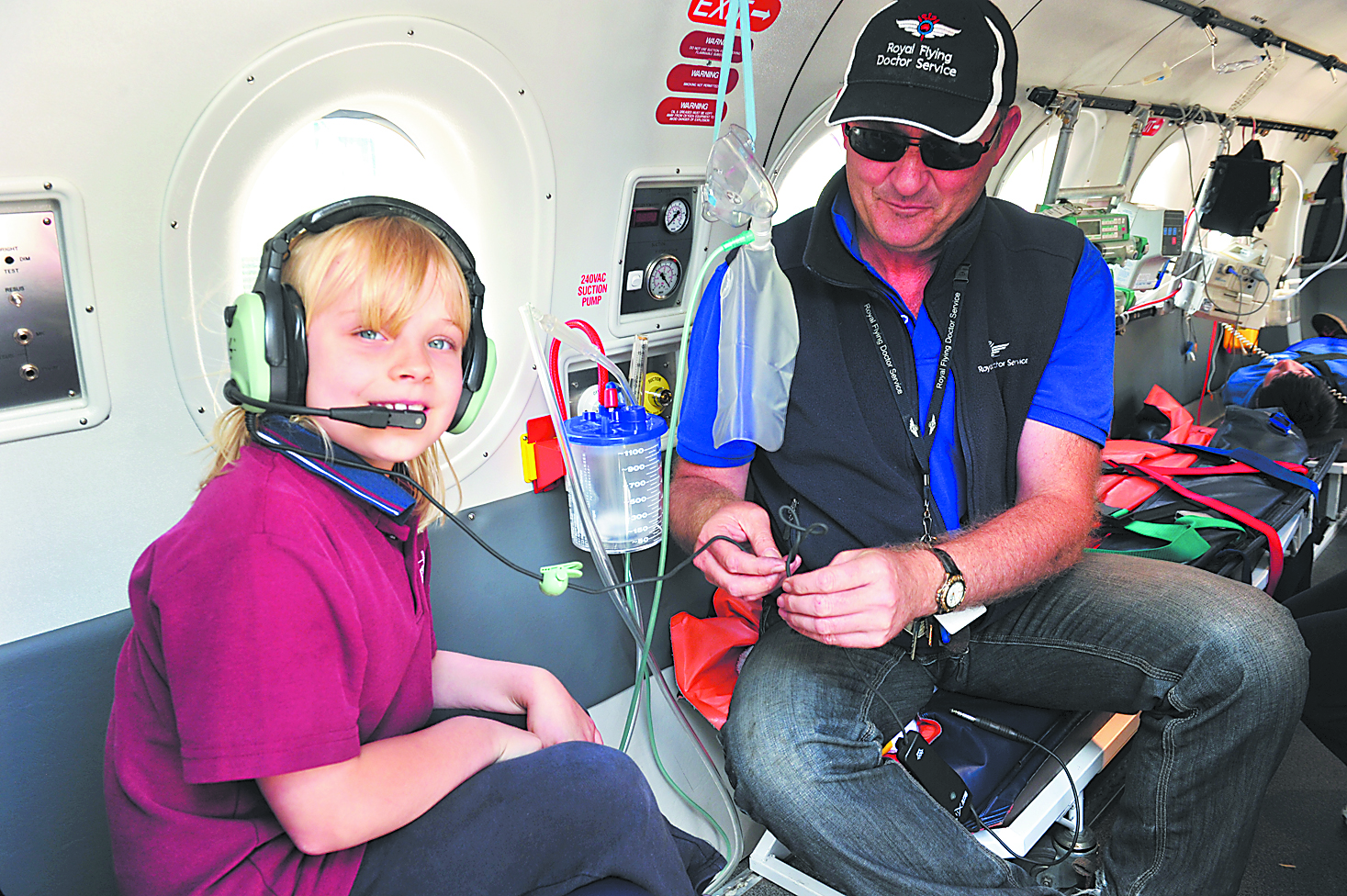 REAL-life rescue stories of children who had been assisted by the Royal Flying Doctor Service enthralled about 30 students from Yinnar South Primary School and Thorpdale Primary School, earlier this week.
As part of the Look! Up in the Sky Education Program, the RFDS visits schools in Victoria to give students hands-on knowledge of the work done by RFDS.
Yinnar South Primary School principal Katy Grandin said the students, who also got to explore the aero-medical simulator, had a fun day together and enjoyed a sausage sizzle lunch.
"It's fantastic to see a service like RFDS support smaller schools like ours, so it's really important we support them," Ms Grandin said.
Look! Up in the Sky Education Program manager Tom Ryan said children loved learning about the RFDS and the aero-medical simulator.
"The simulator is a life-sized version of an RFDS plane complete with medical equipment," Mr Ryan said.
"Kids are encouraged to try everything on, push buttons and get an idea what it's like to be a pilot, nurse or doctor on a Flying Doctor plane."
The RFDS Victoria delivers air and road transport and rural health programs, as well as raising funds for emergency equipment in other parts of Australia. To donate to the RFDS Victoria or organise a school visit phone RFDS Victoria on 9429 6344 or go to
www.flyingdoctor.org.au