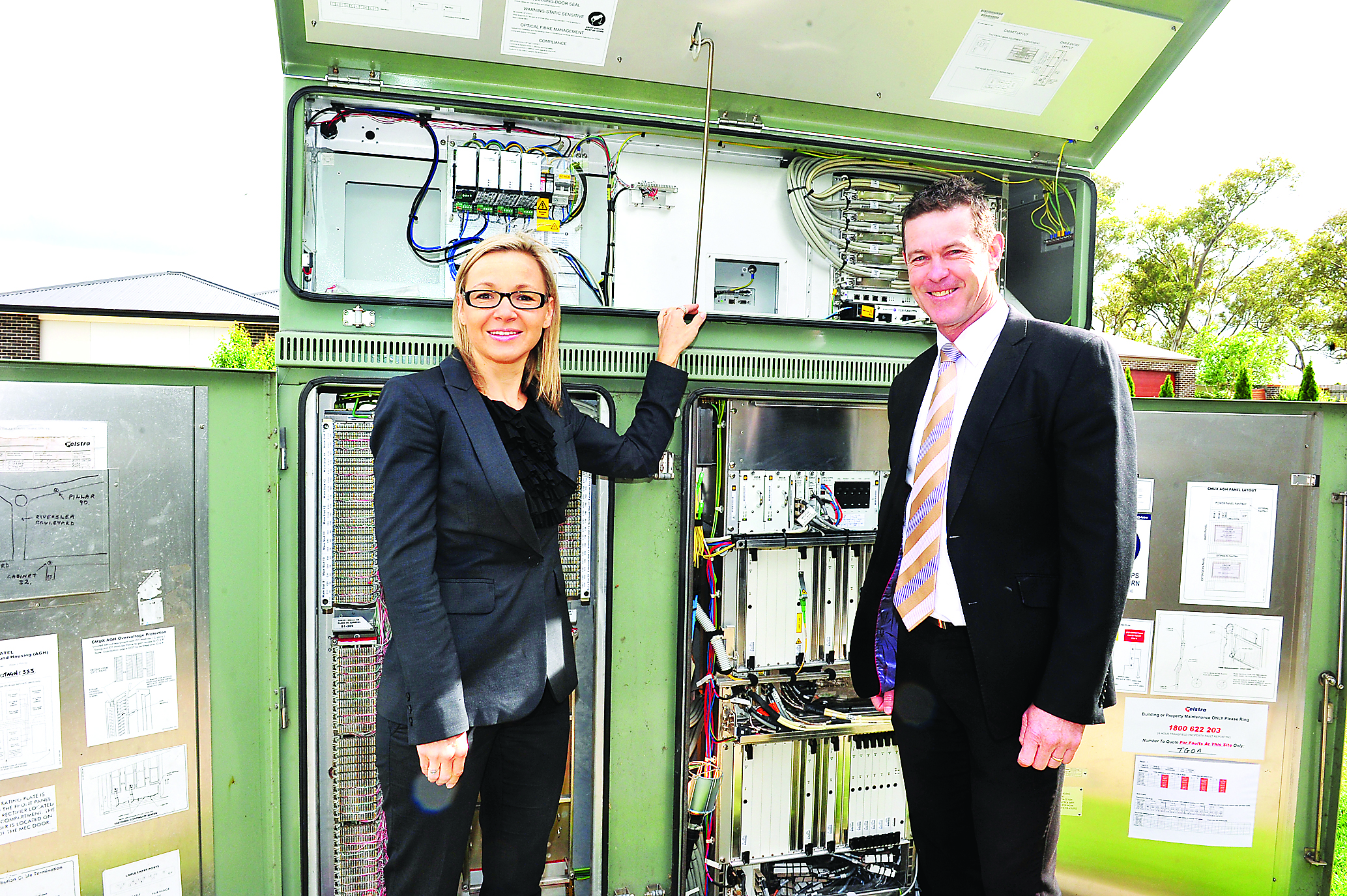 SEVERAL Morwell and Traralgon residential areas plagued by poor internet access can look forward to a speedier service in coming months, according to a Telstra announcement on Friday.
Some estates and residential streets in both towns have seen numerous households battle intermittent internet connections for years due to their distance from fast broadband infrastructure.
On Friday, Telstra Country Wide area general manager Loretta Willaton said Telstra would integrate new technology, referred to as 'top hats', into existing street cabinets delivering phone services to residents and businesses in, and around, Traralgon's Riverslea Boulevard and Erin Park estates as well as Morwell's Vary Street and Junior Street areas.
Homes in those areas have not had access to ADSL ports and Ms Willaton told The Express new infrastructure would enable those householders to "enjoy information and entertainment on demand" and "enable households to stream video, access their favourite internet sites and work from home".
The roll-out of new local 'top hats' was expected to be complete by mid-2013 and would also include "an upgrade to transmission back haul which will help remove potential bottlenecks in the network," Ms Willaton said.
The announcement was welcomed by State Member for Morwell Russell Northe who said the expansion of fast broadband access was "vitally important to students, families and business operators".
One Riverslea Estate resident who spoke with The Express said her household had endured several years without access to fast broadband.
"It is really frustrating when the internet is working sometimes and then other times it isn't and it always seems to be at the crucial times when it doesn't work," she said.
"It makes a big difference to my kids who rely on the internet for their homework, for accessing school email and for researching – especially with one child doing year 12 this year."
The resident said neighbours had warned her about inadequate internet, pay TV and mobile phone signals in the area when she moved in and while it was not known how soon the issue would be resolved, she said "the sooner the better".