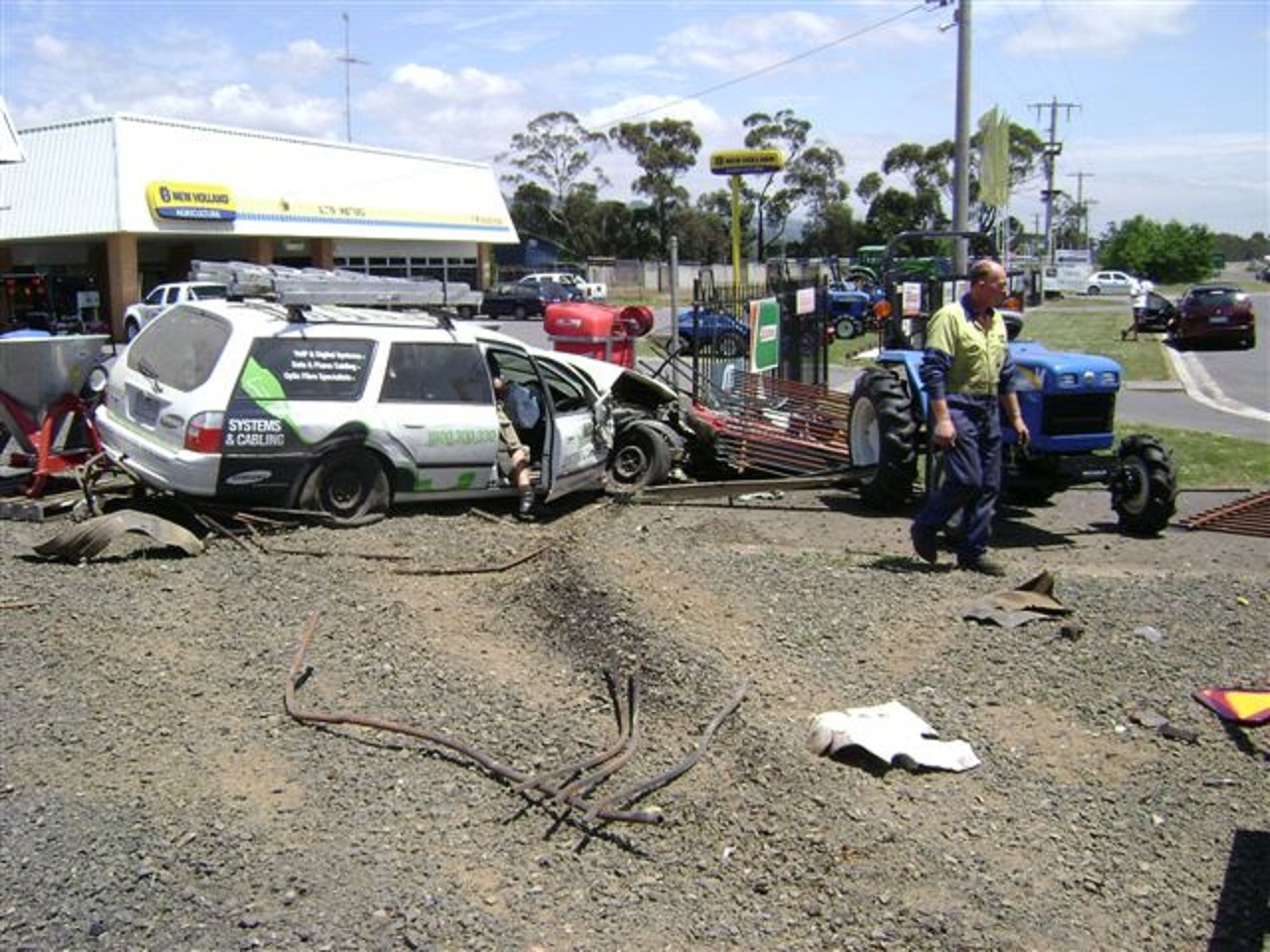 AN out-of-control driver and staff at Trafalgar's Alto Motors along the Princes Highway were "lucky" to escape unscathed after a station wagon crashed through its fencing and took out two new tractors and other equipment on Monday morning.
According to Alto Motors manager Anthony Moscato, the male driver of the vehicle was "possibly diabetic" and "had a bit of a turn", causing damage worth an estimated $40,000 to the business' property.
"(The driver) was veering over the roads, and near (Alto Motors), he hit the back of another car with tremendous force, which turned him sideways, headed for our yard," Mr Moscato said.
"When I looked out, I saw a piece of fencing coming at my office, and in the background I could see the machinery (in the yard) had taken the force of the crash and stopped the car before he entered the showroom."
Mr Moscato, who assisted the man out of his vehicle, said he was incoherent and disorientated.
"I'm glad everyone is okay; he was very, very lucky (to have escaped severe injury)," Mr Moscato said.
"An older man (who was in the car he collided with) was in shock but unhurt."
According to an Ambulance Victoria spokesperson, the driver of the car which crashed through the yard was a 24 year-old man, while the driver of the other car was a 58 year-old man.
The younger man had a leg injury, while the older man had no obvious injuries, but was believed to have been taken to the hospital for further observation. While Alto Motors was still in the process of doing an inventory of the damage caused, Mr Moscato said the two tractors would have to be written off.
"We are still working out how much damage was caused; we would also have to replace the front fence," he said.