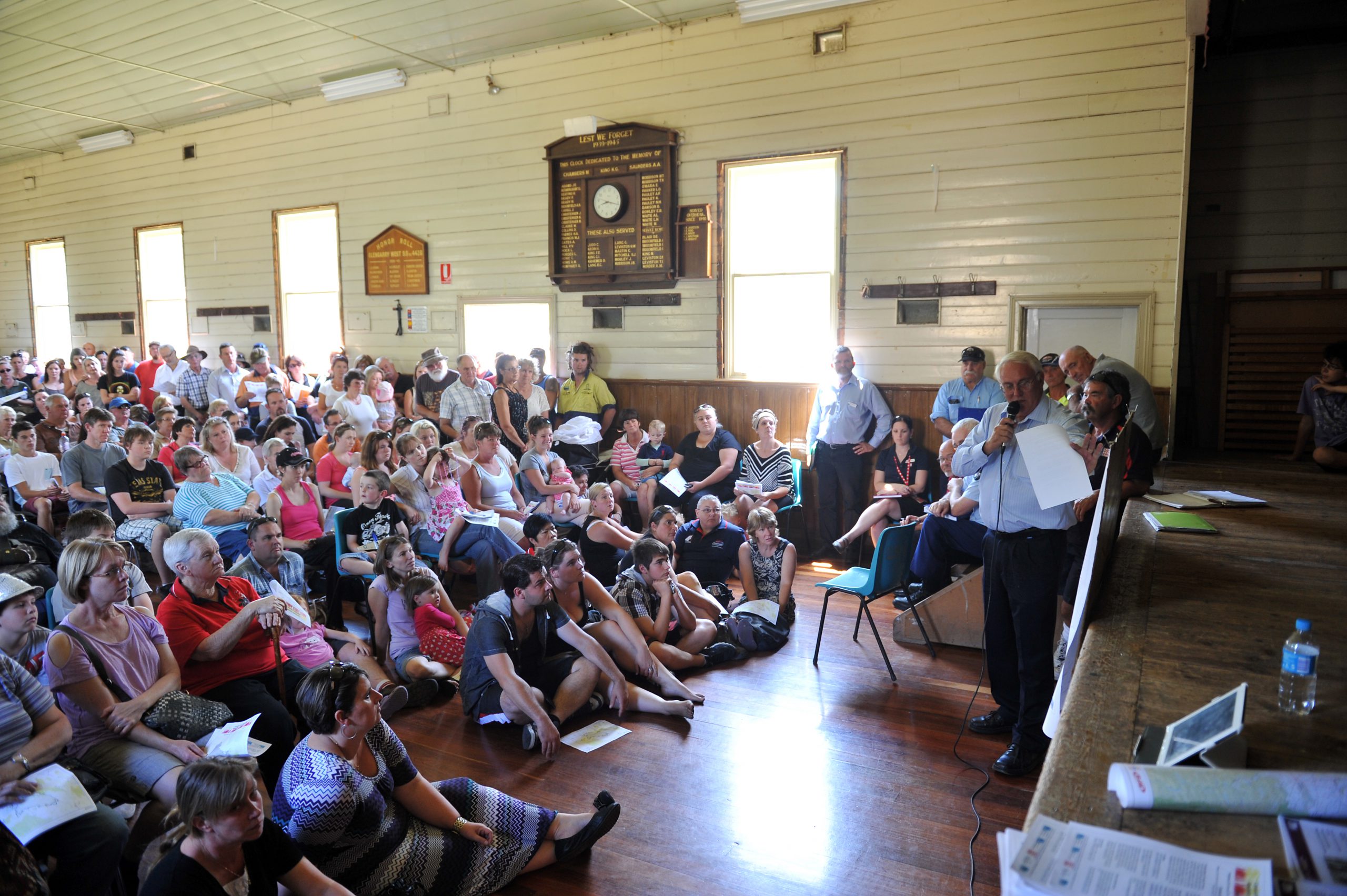 RESIDENTS of Glengarry and Tyers have been told to "prepare for the worst" with hot and windy conditions sweeping through Gippsland over the next two days, adding to bushfire concerns.
At the community information session briefing at Glengarry Town Hall yesterday, 400 people were advised to manage risks at their location and leave early if in doubt.
Department of Sustainability and Environment's Neville Penrose, who has been supporting community meetings throughout the region, said the main concern at present was the potential for spot fires and a break in confinement lines due to unpredictable winds.
"Over the next two days, the wind will go almost 360 degrees and each edge of the fire will be tested," Mr Penrose said.
John Bell from the Department of Primary Industries reminded the community to put their safety above that of their animals and stock.
Some community members praised the information sessions by the Country Fire Authority and other agencies.
"The more information we have, the better and the less likely we are to panic," Tyers resident Beth Batey said.
"We are a bit worried because we are on (farm) land, but (the authorities) have explained what they've done, so we are aware where things are at," Glengarry resident Tania Baldwin said. However, other residents were more concerned and disgruntled with the way in which things had unfolded.
Comments about how insufficient roadside slashing had added to the fire risk, and about the deployment of resources to the frontline and away from the respective townships were heard from the audience.
Meanwhile, at the Walhalla Star Hotel about 40 people attended the community information session.
Walhalla Star Hotel owner Michael Leaney said those who did not feel confident to stay and defend had been asked to leave by 8am.
"We're an extremely well-prepared community," Mr Leaney said.
"We're very confident about our position, but of course we are preparing for the worst case scenario."
He urged visitors not to be afraid of travelling to the tourism-reliant town on days when there was little threat.
At alpine resort Mount Baw Baw, with a full weekend of events planned, management said it was in constant communication with fire authorities "to ensure we are fully informed about bushfire activity in the area".
Mount Baw Baw chief executive Stuart Ord said yesterday the bushfire was burning to the east of Mt Baw Baw and did not, at the time, pose a threat to the resort.