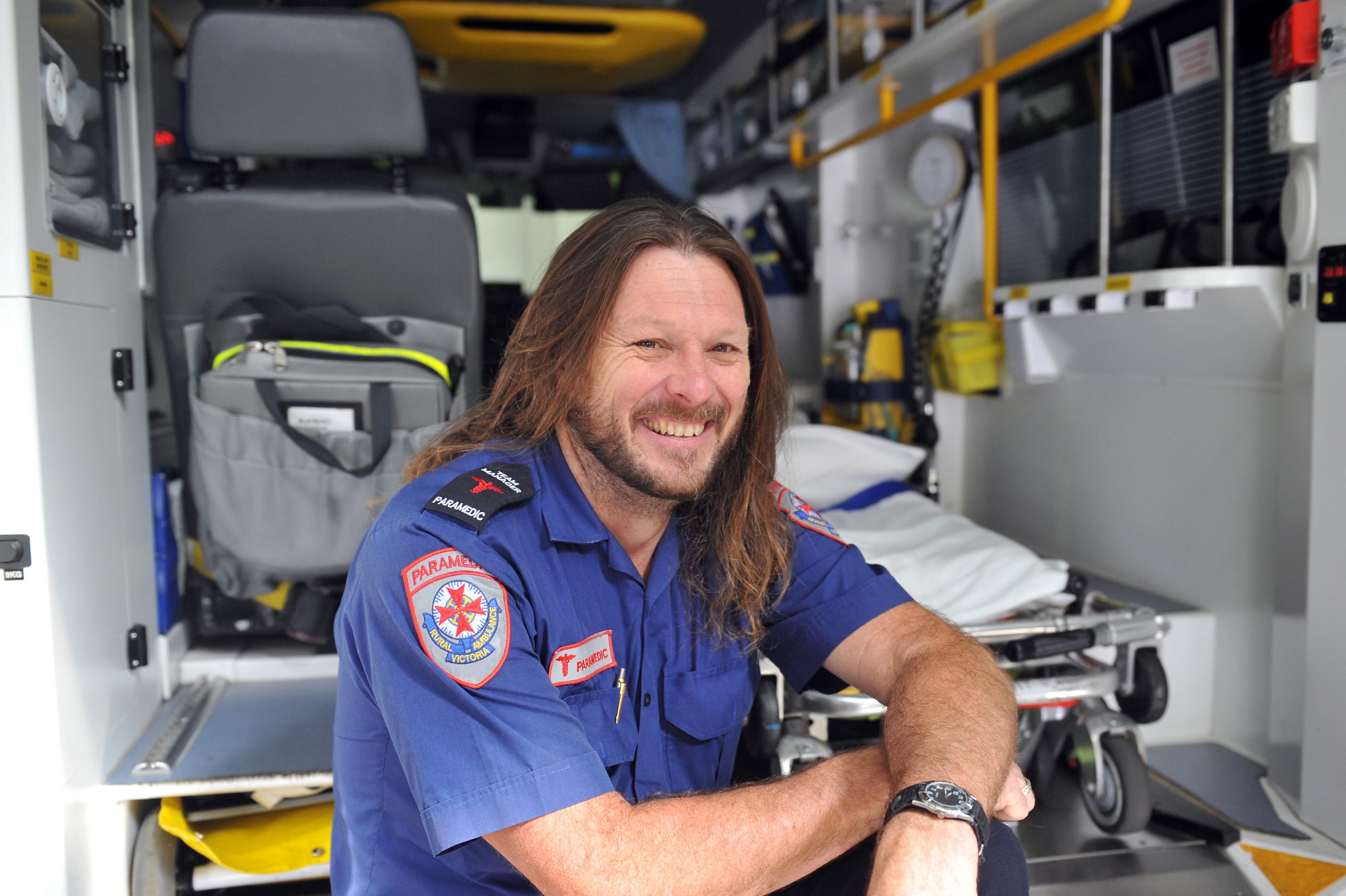 PARAMEDIC Don Gillies has seen a lot during his 31 years with Ambulance Victoria.
While paramedics encounter road trauma and other incidents requiring medical assistance on a daily basis, it is the loss of a friend and colleague to suicide which weighs heaviest on their hearts.
"I have had 10 colleagues and friends within Ambulance Victoria and the emergency services who have (died by suicide) in the 31 years I have been a paramedic," Mirboo North team leader Mr Gillies said.
"We don't know why they do it, but taking into account what we do and see, the pressure is great."
Acknowledging the trauma from the incidents paramedics attended was cumulative and could be triggered anytime, Mr Gillies said it was "stuff that's under the radar" which affected them "when you least expect it".
"Unlike other suicides, you tend not to see notes written, so you can only speculate as to why they would do it," he said.
A former Victoria Police member who transitioned to become a paramedic, Mr Gillies said he had noticed a difference between those of the "Baby Boomer" generation and the younger generation.
"I have noticed the younger generation is more likely to talk to their peers; they're a lot more open compared to my generation, who were told to keep a stiff upper lip and get on with it," he said.
"Going back 25 years ago, there was no counseling; after a (tough job) you'd just go straight back to work."
To highlight the availability of counseling services to paramedics, Mr Gillies will shave his head on 30 January in conjunction with raising funds for beyondblue, an organisation which aims to raise awareness about depression and anxiety. Mr Gillies has a goal to raise $5000, but has already raised more than $3000 in nine days.
His long, curly ponytail is the result of five years of growth.
Mr Gillies said the idea for a fundraiser was planted after he attended the funeral of a colleague who took his own life last year.
"He'd been in (Ambulance Victoria) as long as me, and he (died by suicide) out of the blue," he said.
"The Police Academy Chapel (in Glen Waverley) was jam-packed; he was so well-respected.
"In the eulogy, beyondblue was mentioned, and I thought 'I have to do something'."
Mr Gillies also hopes to raise awareness among paramedics of the services provided by Victorian Ambulance Counseling Unit.
"We hope to try and get our people recognising early signs (of suicidal thoughts)," he said.
"I think things are moving in the right direction now; we are acknowledging (paramedic suicide) happens and we are doing something about it."
Mr Gillies' head shave will occur at the Wonthaggi ambulance station on 30 January.
Meanwhile, Ambulance Victoria acting regional manager Gippsland Grant Hocking congratulated Mr Gillies for his efforts.
"Don's hair is fairly legendary in the region and we congratulate him wholeheartedly," Mr Hocking said.
"While studies have found that paramedics do not attempt suicide at higher levels than the general population, we know that the loss of any paramedic has a profound impact on everyone at Ambulance Victoria.
"We recognise that the work paramedics do can be stressful and we have a Wellbeing unit which takes a holistic approach to paramedic health and wellbeing; we have also introduced training programs aimed at helping managers and paramedics identify symptoms in themselves, their team or their colleagues which might indicate they need support."
To find out more about Don's cause or to donate, visit www.gofundme.com/Shave-To-Remember
For help or information phone Suicide Helpline Victoria on 1300 651 251 or Lifeline on 131 114, or visit beyondblue.org.au