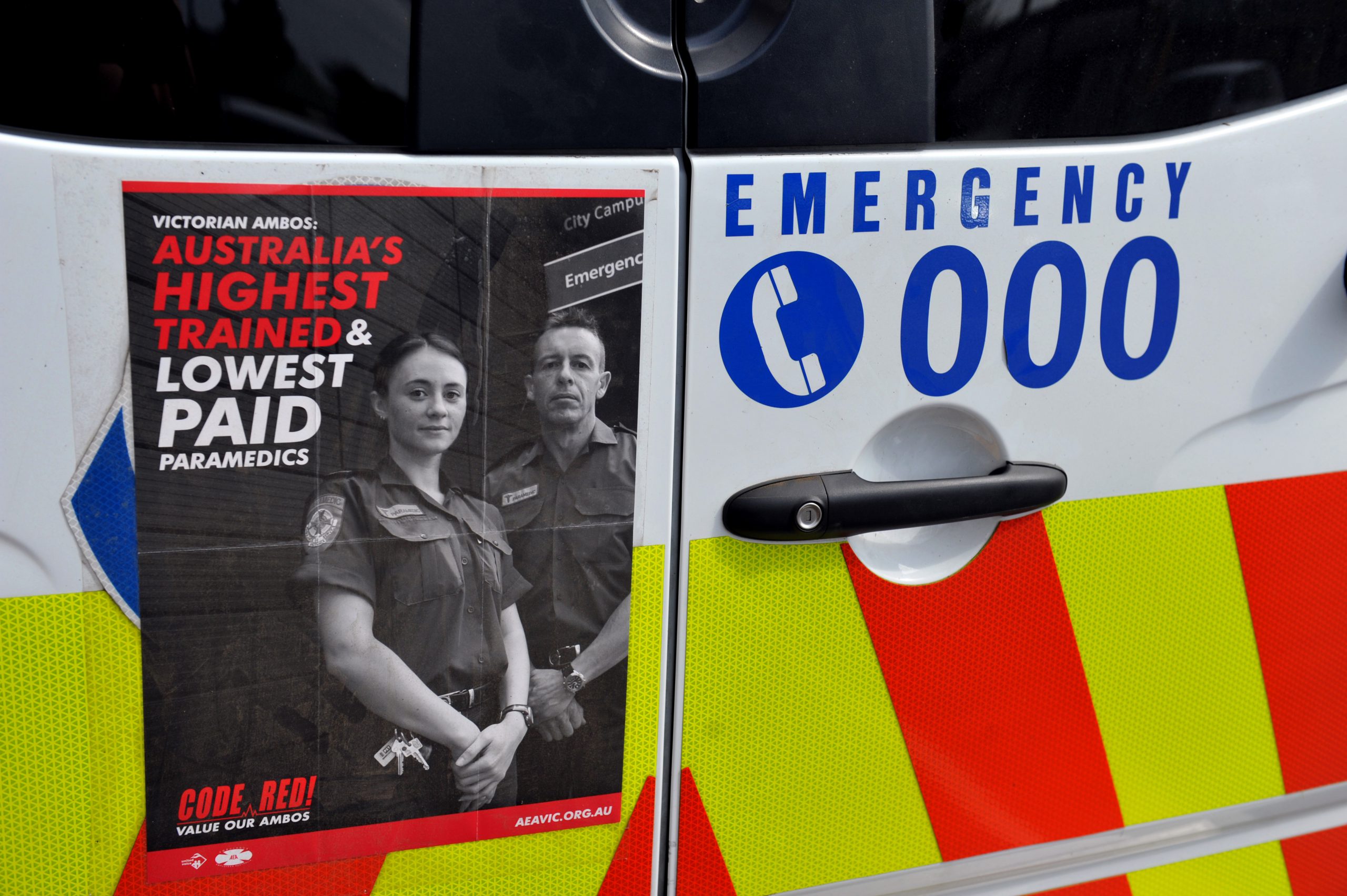 WHILE Latrobe Valley paramedics hope a change in State Government leadership might bring an end to their drawn out industrial dispute, some local patients have continued to wait hours for an ambulance.
That was the warning from long-serving Moe-based paramedic Tony Davis last week as he detailed a number of local cases in the past 10 days where patients had waited between four and nine hours for an ambulance.
The lack of resources referred to by Mr Davis and several of his colleagues is the focus of a protected industrial action campaign mounted by Ambulance Victoria employees which has seen them speak candidly to media in past weeks about their frustrations with an "over-stretched" service.
Since Fair Work Australia lifted a "gag order" on AV employees, allowing them to speak publicly about their work conditions, numerous Facebook sites have hosted open dialogue between AV employees keen to spread the word about their cause.
Mr Davis said the views being expressed "mirror what is being experienced here, with a lack of resources and no increase in manpower" plaguing the Latrobe Valley service.
He said there was a "desperate need for Traralgon to have a second ambulance" as it "still only has one (operating) each day."
"In Moe there is an extreme workload and we have two, but we find ourselves going to code ones from Moe to Traralgon multiple times per day, so they need an extra vehicle on the road."
Further, the Valley needed "two extra vehicles in the day and two for an afternoon shift" across the region "to try to manage the workload".
"There is currently no afternoon shift here… we have bought this up with managers, but for some reason they will not use the staff they have to (put on) an afternoon shift," Mr Davis said.
Local paramedics claim AV's move to centralise its dispatch functions to Ballarat-based communications contractor ESTA has been "disastrous".
Mr Davis said ESTA's failures were evident last week when, while a Morwell patient waited nine hours for an ambulance, "the Moe crew drove past Morwell at least four times but we weren't sent to that job".
Meanwhile, ESTA continued to send paramedics to cases of such low acuity, based on what Mr Davis said was minimal information, that resources were being tied up unnecessarily.
"I was sent from Moe to Erica the other night, lights and all, for a person with a blocked nose… they are dispatching on a number of words without really listening to what the job is," he said.
"In the last few weeks we have also been sent off to Warragul, with lights and sirens, only to be sent back when we were half way."
Mr Davis said AV employees had heard, informally, AV intended to increase resources for non-urgent cases by contracting that responsibility to private contractors, but said "I don't know how they are going to go about diagnosing 'non-urgent'".
"Maybe that will help with some of the returns from hospital back to local nursing homes, for example, but we need more emergency vehicles on the road and we need them now," he said.