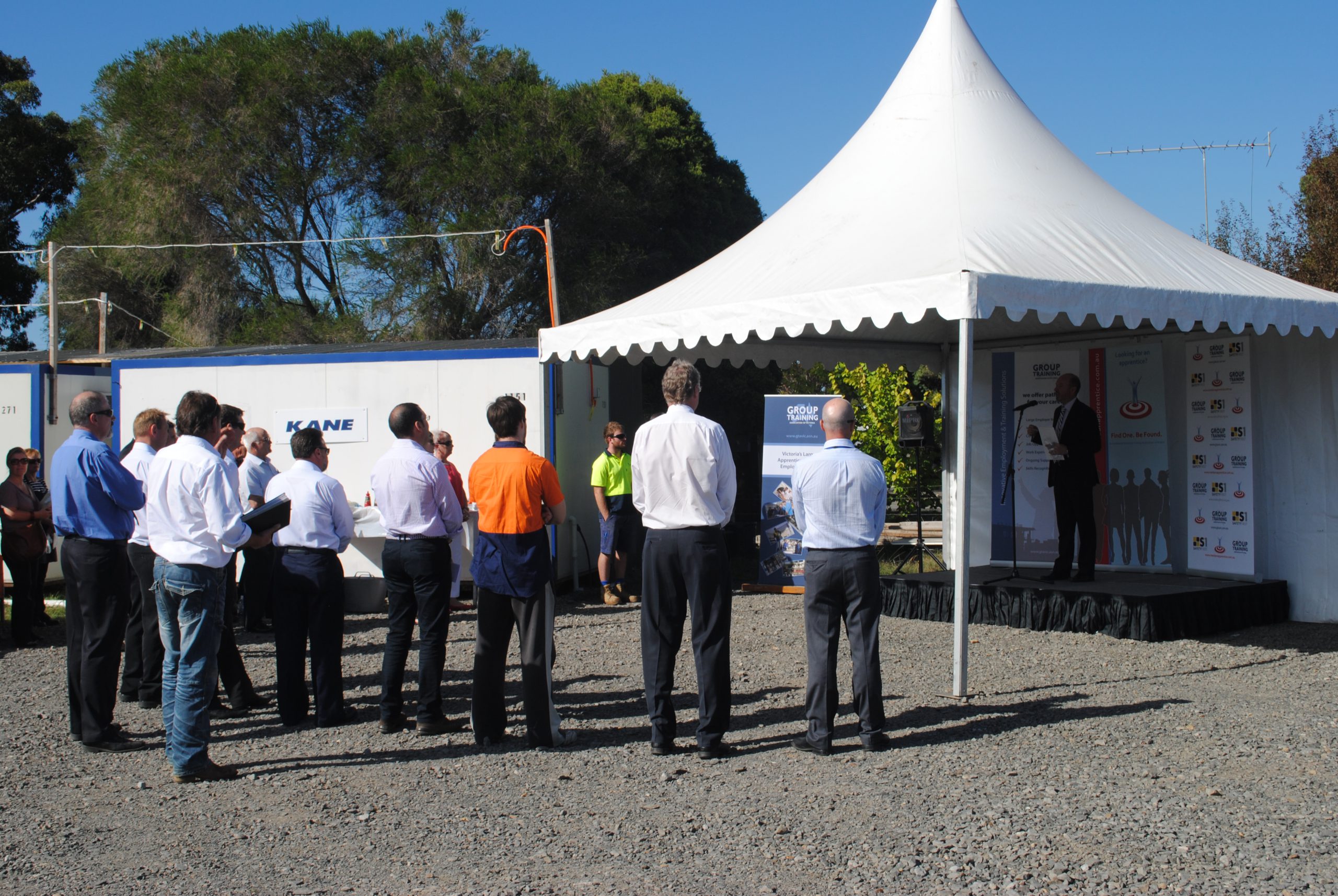 LOCAL businesses who hire trade apprentices have been urged to take advantage of a financial incentive provided by the State Government through the Gippsland Apprentices Program, which aims to have 50 apprentices employed by 30 June.
Group Training Association of Victoria executive director Gary Workman, who was in Traralgon on Tuesday, said while the take-up rate under the GAP had not been as strong as the association had hoped for, he hoped at least 30 out-of-work apprentices who had not completed their training could find employment by the mid-year deadline.
"The apprentices are kids committed to their trades and have shown and interest; they will reward their employer with their skills and passion," Mr Workman said.
Under the program, which aimed to place 50 apprentices in 50 weeks, 18 apprentices had recommenced work, while 19 other registered apprentices were still seeking employment.
Of the 18 apprentices, 15 were from the Latrobe Valley area.
On why the reception towards the program had not been as strong as hoped, Mr Workman said it was a reflection of the economy across the state.
"It's a tough environment everywhere, not just in Gippsland; after 30 June we will continue to support as many apprentices as we can through the website, www.needanapprentice.com.au, which was born out of the 2009 global financial crisis."
According to the GTAV, recent government figures showed the number of apprentices in the state had declined by five per cent over the year to September, with the number of apprentices aged between 15 and 19 years tumbling 13 per cent in the same period.
In a bid to reinvigorate interest in the program and highlight the $4000 incentive available to employers, the GTAV along with other local group training organisations and those who had participated in the GAP attended a sausage sizzle lunch and celebration at the Kane Construction site office next to Latrobe Regional Hospital.
Guests heard from employers who had taken up young tradespeople through the program, a number of whom had been offered full-time employment when they completed their training.
Dasma Industries human resources manager Ubi Agliano said the company had hired two apprentices – a fitter and turner and a mechanic – through the program.
"We want to give (the apprentices) a future; we believe in the growth and economy of the Latrobe Valley," Mr Agliano said.
Meanwhile, Apprenticeships Group Australia managing director Mark Knox said the company was supportive of any efforts to stimulate activity and hiring of apprentices.
He said 10 of AGA's apprentices had been re-hired through the GAP.
"We need more projects like the LRH expansion to enable more apprentices to be hired," Mr Knox said, adding at present, AGA had 70 suspended and unplaced apprentices across Melbourne and Gippsland.
However, he voiced more optimism for the rest of the year.
"After the first quarter of the year, things tend to pick up," he said.