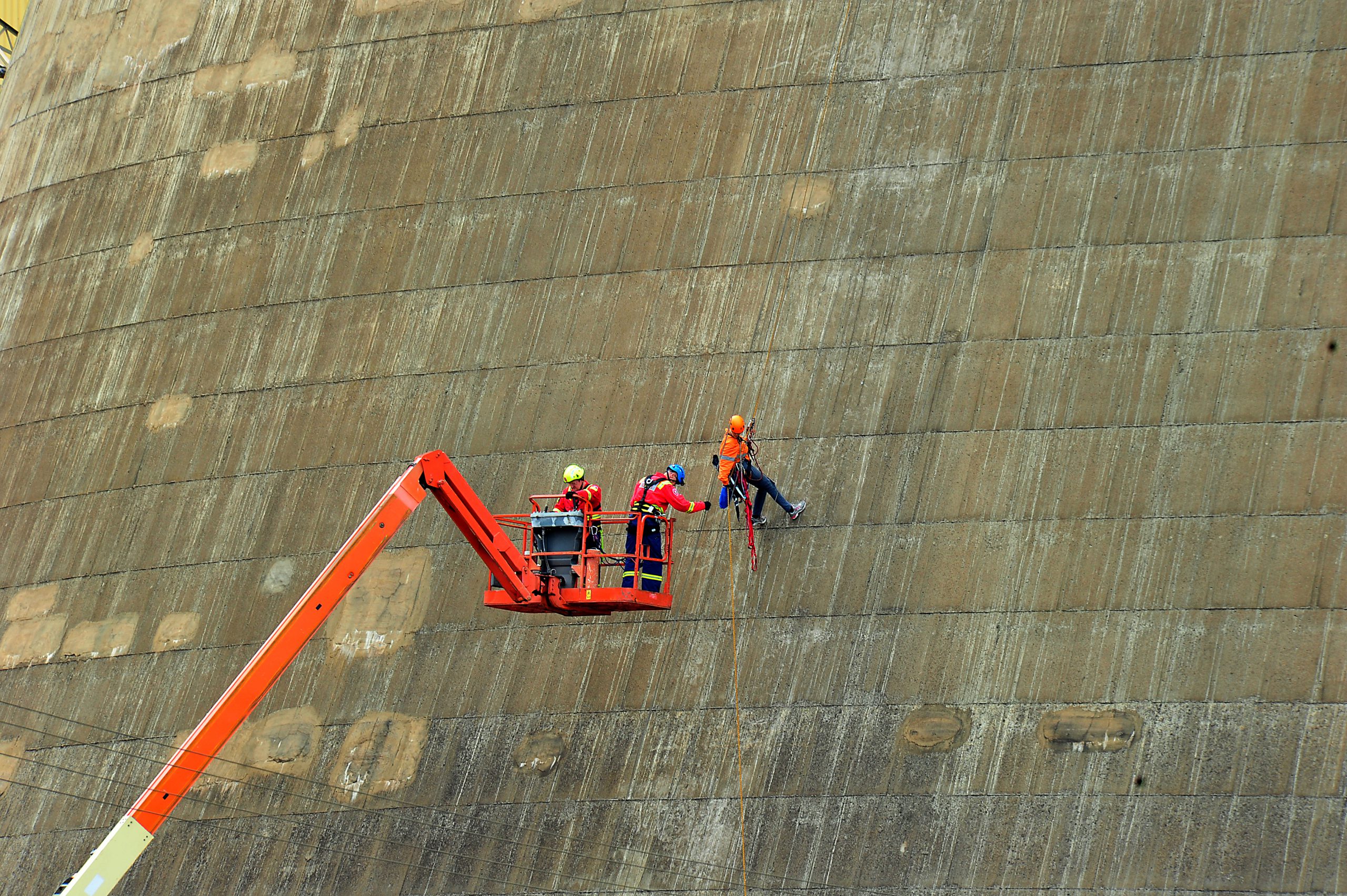 ANTI-coal activists who scaled a cooling tower at the Yallourn Power Station in December have been ordered to pay $2500 each in compensation to EnergyAustralia.
Appearing in Latrobe Valley Magistrates Court on Monday, Chloe Aldenhoven and Dominic O'Dwyer escaped conviction for trespassing and were each sentenced to a 12-month good behaviour bond.
The power station operator had previously sought $33,000 in restitution for the cranes, fire and rescue staff, industrial nurses and security workers it had brought in to ensure the protesters' safety.
But Magistrate Clive Alsop described the figure as "somewhat excessive".
He said the right to protest had to be protected, but if activists went ahead in the knowledge "it's going to cost someone a hell of a lot of money to respond", there had to be liability.
Ms Aldenhoven from the environmental activist group 'Quit Coal' told The Express she believed the original figure was "trumped up" by Energy Australia and was "pinned against" her and Mr O'Dwyer as a "punishment" rather than a reflection of the actual costs incurred.
"We do recognise that we did cost the community some money, but we would prefer to be giving it back to (emergency service) organisations, rather than EnergyAustralia."
Victoria Police, the Country Fire Authority and Ambulance Victoria were all on-scene at some point during the pair's two-day attempt to climb to the top of the cooling tower and unfurl a giant banner reading 'Government-funded global warming'.
Only Mr O'Dwyer made it the 130-metre distance and instead opened a smaller banner.
An EnergyAustralia spokeswoman did not comment on the compensation amount, but said the protesters' actions were "reckless and irresponsible, placing their safety at risk and unnecessarily diverting critical community resources such as emergency services and police".