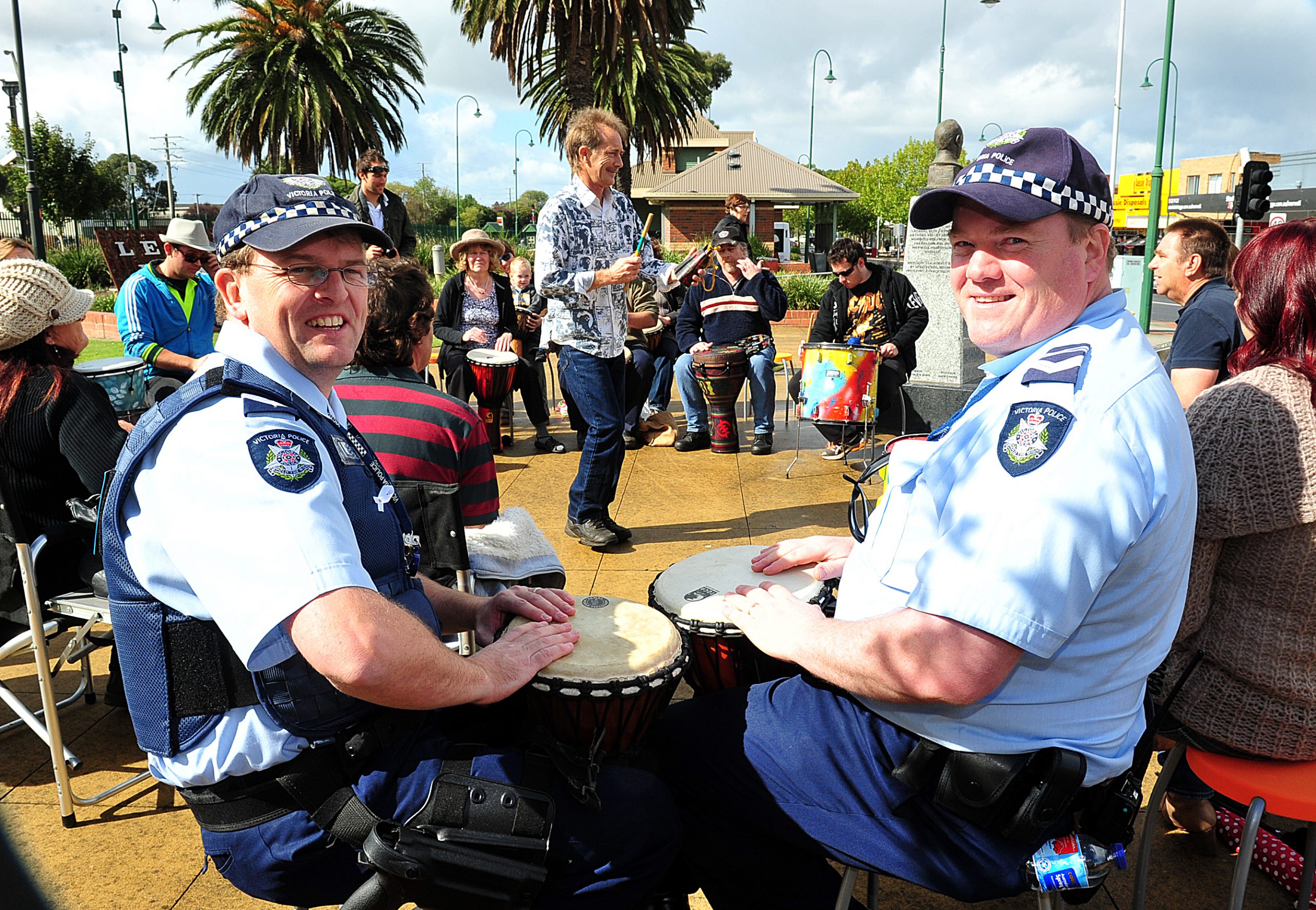 Almost 30 drummers congregated in an impromptu drumming circle in Morwell last week.
While almost appearing from nowhere, the 'Drum Mob' attracted unsuspecting participants off the street, including two Morwell police officers.
"It's a great public event, people love coming across something surprising, it draws people in," Latrobe City arts officer and Dance with Me project manager Amanda Owen said.
The group can also be held accountable for the dance flash mobs around the area last year.
According to Ms Owen, Drum Mob stemmed from the Latrobe City Council Dance with Me project, which encouraged people of all ages to engage and be active within the community through dancing and drumming.
"Participants of the project enjoyed the drumming aspect so much that they requested to continue with the drumming circles," Ms Owen said.
"There are shy people in the community and when they are able to be informally be a part of something and when it's in a group, they're more likely to join in."
During Friday's impromptu session, the circle grew bigger with people of all ages and backgrounds joining in, with drumming master Steve Schulz showing them how to play the right beats to complement the rest of the group.
"The idea is that they get to connect in a social way; it's using art and music to bring people together," artistic director Dan Clancy said.
"Steve uses industrial and Australian rhythms and the sounds of peoples voices to make his music."
Morwell police leading senior constables Stephen Cranston and Bruce Murphy also joined in to the session..
"It's definitely a positive project and just shows that everyone is interested and willing to contribute to the community," Ldg Snr Const Cranston said.