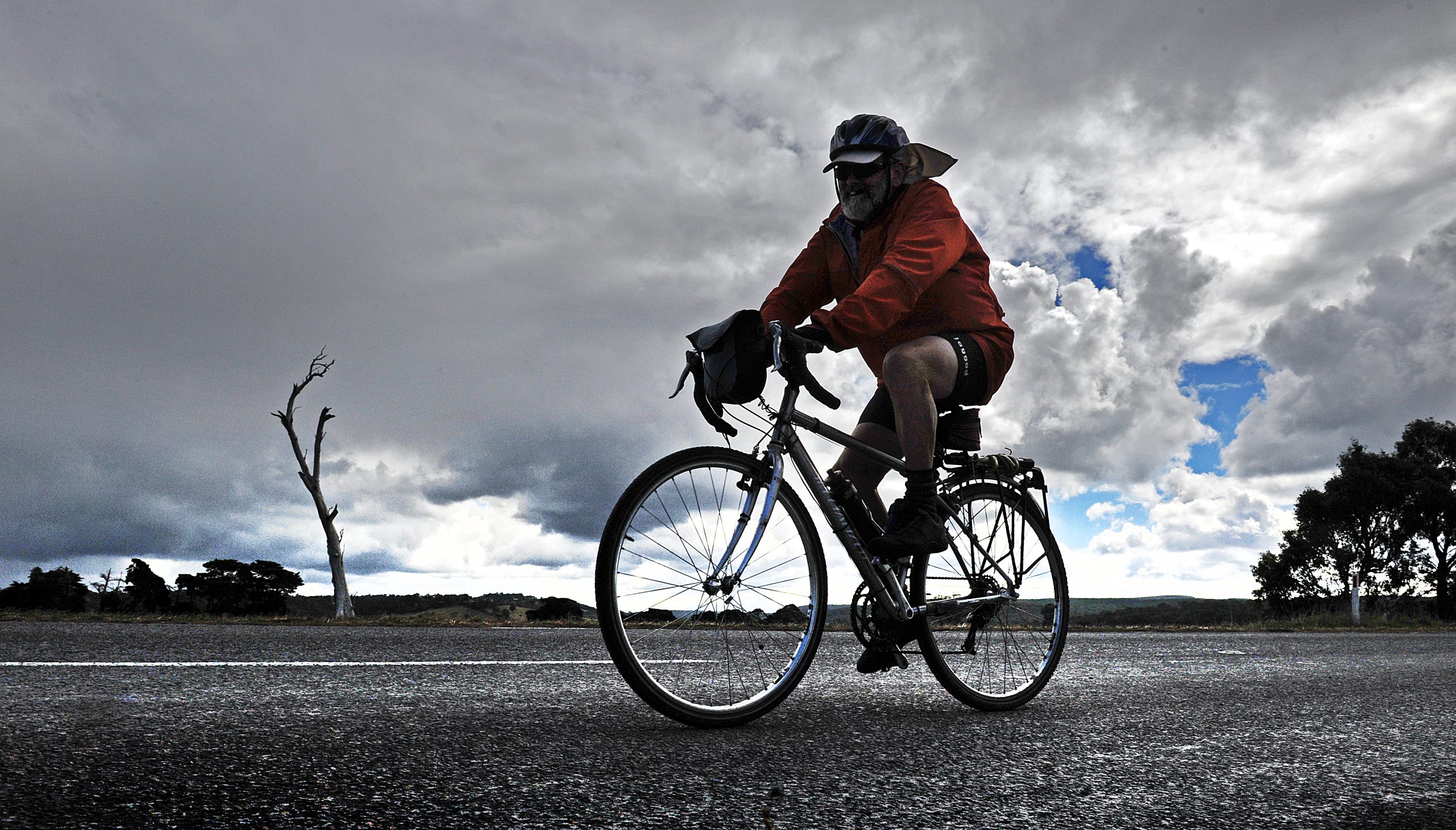 More than 50 cyclists took to the bikes last week, participating in a five-day trek to raise money for the vision impaired.
Departing from Orbost on Wednesday, the cyclists stopped for morning tea in Glengarry and lunch in Yallourn North on Friday before arriving in Mornington yesterday.
In its 20th year, the Bayer Lions District 201V3 Ride for Sight organisers hope to raise $50,000 for the Centre for Eye Research Australia and its work into improving treatments and finding cures for eye diseases.
Riders from as far as Sydney and Canberra took part in the event, cycling the 460 kilometres alongside riders from Melbourne and across Gippsland.
Vision-impaired Melbourne resident Barry Bailey rode with Jeff Eichenbaum on a tandem bicycle and said he enjoyed the ride, joking it was "a bit hard to do" on his own.
Jeeralang Junction resident Noel Haines had cycled the Lions Ride for Sight, the route of which had changed every year, since 2001 and said he enjoyed routes with a lot of variation and hills.
Riders were aged from their 20s to their 80s.
Frank Bradford, the eldest rider, said this was also his 12th ride and he kept going back because it was such a "great group of people" and at each stop they were well fed by the local Lions club.
Bayer Lions District 201V3 Ride for Sight chairman David Koschade said part of the contribution from each of the 20 Lions club participants was paying for and organising the food and accommodation.
"A big thank you to those that have hosted, without them we couldn't run it at a low cost… most of them donate money on top of that which is great," Mr Koschade said, adding not all riders or support crew volunteers were Lions members.
He said the money was raised through raffles and donations from Lions clubs and members of the public as well as an entry fee for each rider.
"Each rider is required to raise a minimum of $350 and a number raise quite a bit more than that," Mr Koschade said.
"Ride for Sight has raised almost $800,000 for eye research and with a $10,000 donation from Bayer Australia we know we'll come close to our $50,000 target this year."