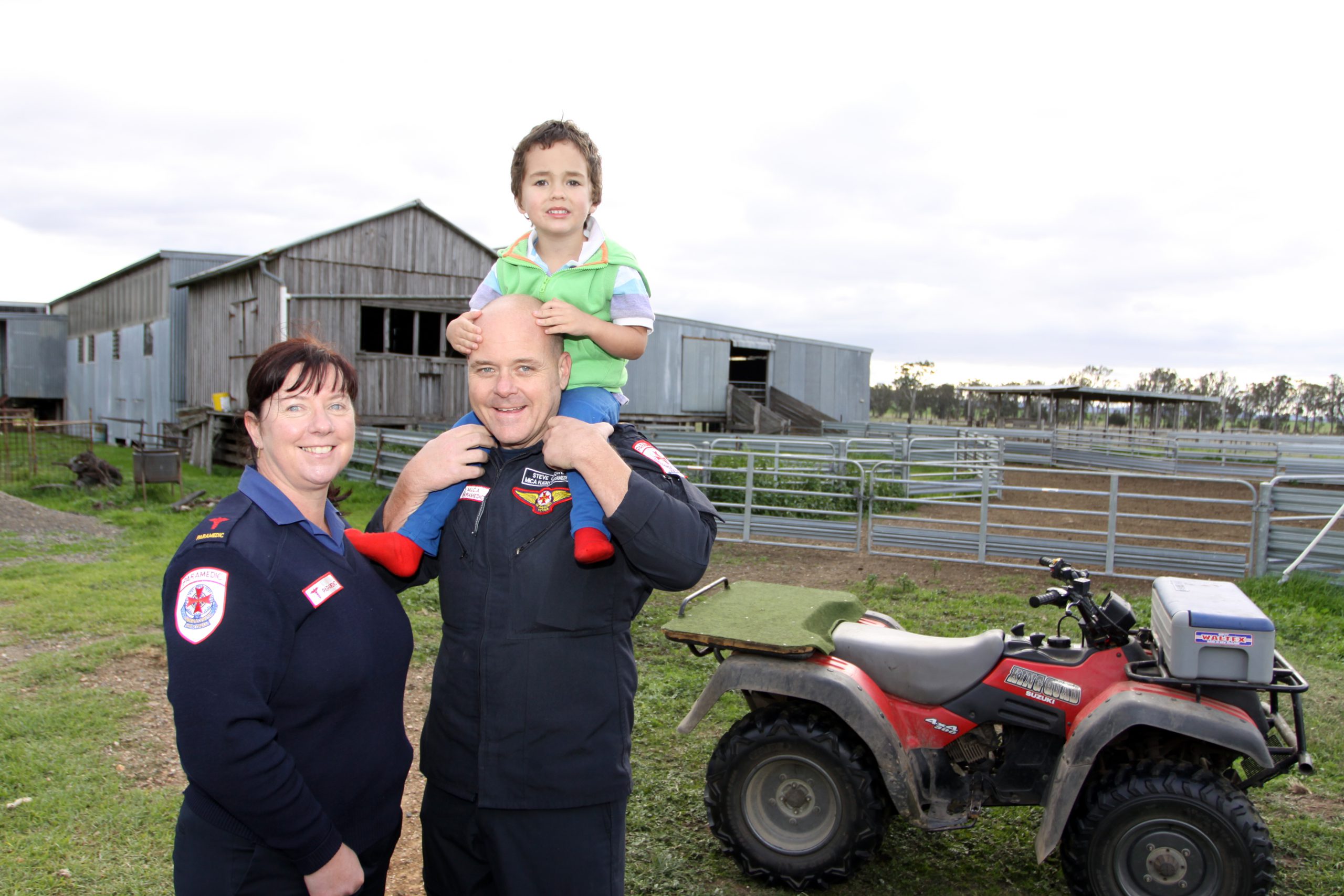 AS doctors this week publicly called for children to be banned from riding quad bikes, the family of an East Gippsland boy was reunited with paramedics who saved their three year-old's life in a freak quad bike accident last month.
An assembly of organisations including Ambulance Victoria and the Royal Children's Hospital this week lobbied the State Government for a minimum quad bike riding age of 16, saying severe injuries among children thrown from them had doubled in the past decade.
The group of doctors referred to data showing eleven children under 15 had died on quad bikes nationwide since 2008.
Last month toddler William Davidson was with family on a property at Walpa when he climbed onto a parked quad bike.
According to AV intensive care flight paramedic Steve Grove, when a relative spotted Willliam on the bike he removed the ignition key to prevent it from moving but, without warning, the bike rolled down a steep embankment taking William with it.
Advanced life support paramedics from Bairnsdale, a single responder intensive care paramedic and a Latrobe Valley Air Ambulance Helicopter were called to the property.
Intensive care flight paramedic Steve Grove said William suffered critical chest and internal injuries and was flown to the Royal Children's Hospital.
William left hospital 10 days later and Mr Grove, with fellow paramedic Pauline Barnes, later met up with the child and his family at their home.
William's mother Claire Davidson, an emergency department nurse in Bairnsdale, said she was thankful for the paramedics' efforts.
"Words just can't explain how appreciative I was of their skills," Ms Davidson said, "how do you thank someone for saving your son's life?"