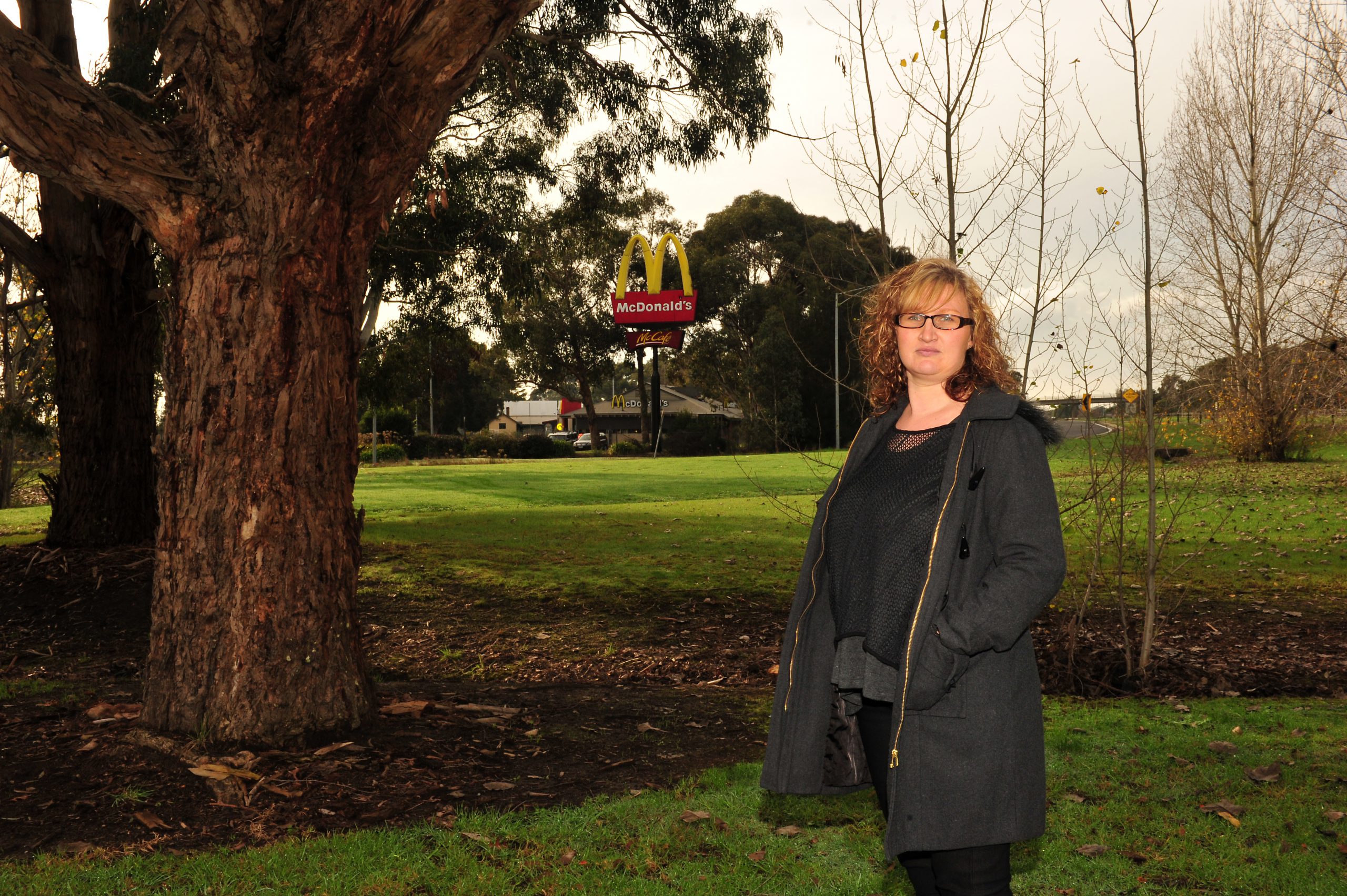 THE 'golden arches' will soon feature more prominently at the entrance to the Latrobe Valley, after McDonald's Moe was given permission to remove trees near its Princes Freeway premises.
It is a move tipped to help keep neighbouring tourist icon Old Gippstown afloat.
McDonald's licensee Phil Wilson said his Moe store had experienced a downturn in sales over the past five years which he blamed in-part on poplar trees in the median strip at the Moe turnoff, which hide the fast food restaurant from full view.
"In most cases local people know where the store is, but it's mainly travellers who get confused," Mr Wilson said.
He said service centres which had opened along the freeway between the Valley and Melbourne had made the local market more competitive and poor visibility of the Moe store was a major disadvantage.
"They've taken a slice of the trade, but unfortunately those competitors have enjoyed excellent signage… not allowing me to compete evenly," Mr Wilson said.
He said he feared the restaurant's viability could decline to the point where he would be forced to relocate the store, possibly outside Moe.
The restaurant employs 112 people, 20 of which are full-time workers and a lease of the property is due for renewal in March.
"If management sees sales diminishing, they'll move the store," Mr Wilson told Latrobe City councillors on Monday night.
He said the large trees also posed a hazard to road safety, with some drivers seeing the store too late and reversing back along the freeway to get onto the exit.
"People would get past the off-ramp and see the store and think mistakenly they had direct access from the highway," Mr Wilson said.
"Because people didn't see the restaurant early enough, they were trying to manoeuvre at the last minute."
Old Gippstown has hailed council's decision to allow the tree removal as a critical win for the heritage park, which leases the site to McDonald's and relies heavily on the revenue for its viability.
"If we lose that revenue for the park, we would find it hard to see if we can continue in the future," Old Gippstown acting manager Jodie Rainbow said.
"For us to have the uncertainty of the lease renewal was really hanging over our heads."
A council officer's report had recommended Latrobe City not authorise the removal of the trees, but Cr Sharon Gibson moved an alternate motion for approval which gained majority support.
It was not yet known how many trees would be removed and what they would be replaced with, but Mr Wilson has allocated up to $35,000 to pay for the project.