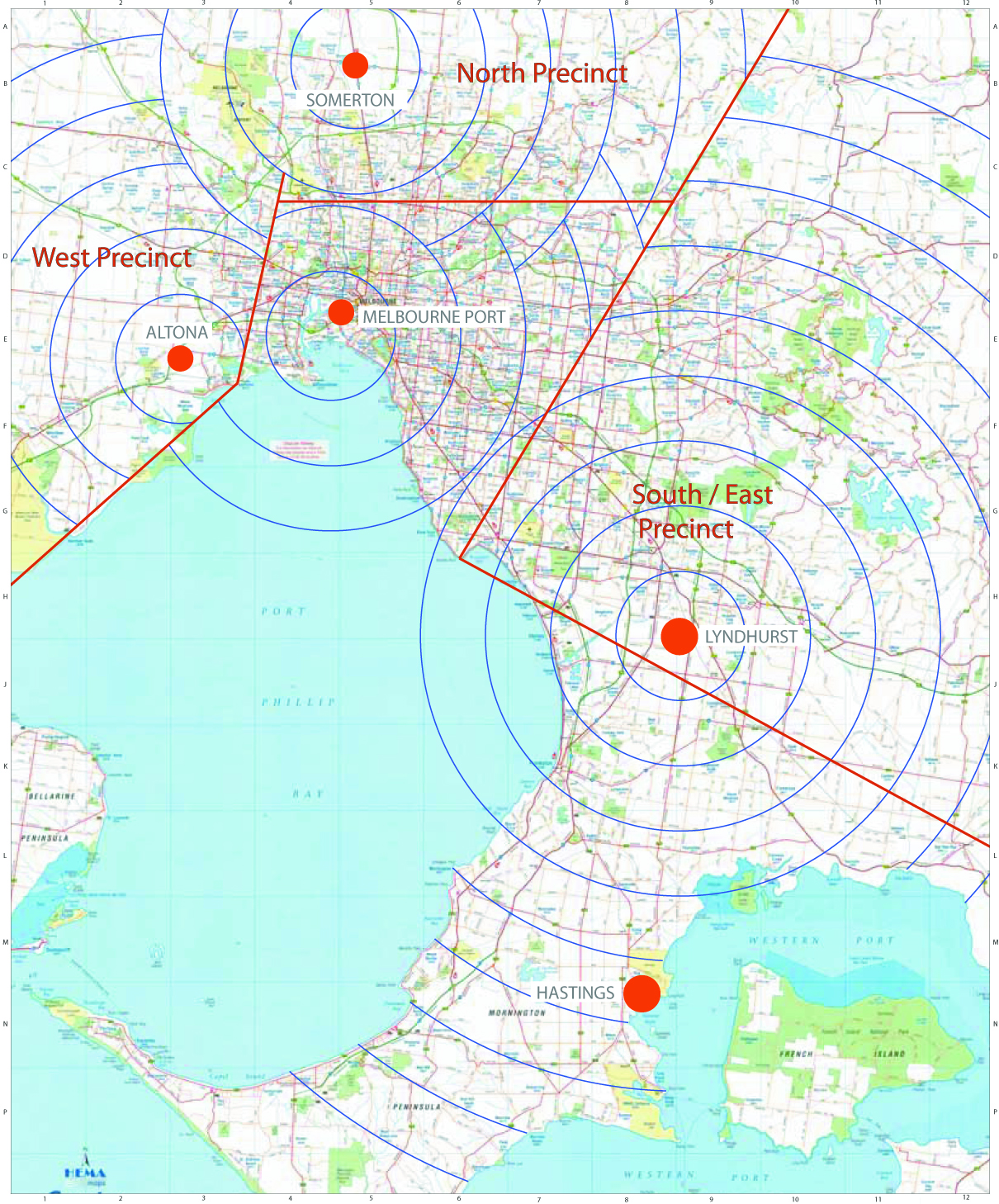 Gippsland's appeal to large scale businesses looking to invest in the region could be bolstered by a major rail freight rail terminal, already under construction in Melbourne's outer south eastern suburbs.
Upon its proposed 2014 completion, the Lyndhurst 'inland port', from logistics development and provision alliance Cube Logistics/Salta Properties – will become an intermodal freight terminal, from where goods will be transported on rail into the Port of Melbourne.
The development comes at a time when Gippsland's current lack of rail freight options has come under the spotlight, with numerous potential investors, including prospective coal export companies, identifying the logistical shortfall as a disadvantage for the region.
The Lyndhurst terminal will feed freight trains into the Cranbourne metropolitan train line south of Dandenong, borrowing largely from the 'inland port' system the alliance operates in Sydney.
Cube/Salta currently operates two multi-user terminals in outer Sydney suburbs, linked to Port Botany by rail, transporting the equivalent of 250,000 20-foot shipping containers every year, which the company claims eliminates 450,000 on-road truck movements.
Cube/Salta chief alliance officer Charles Stott said the Lyndhurst terminal would create a modal shift opportunity for the Gippsland businesses – such a milk processors – which currently rely heavily on road infrastructure.
In a move preempting the Lyndhurst terminal, Mr Stott said Cube/Salta was already in advanced talks with Australian Paper, with whom the company was seeking to establish a rail freight partnership which would allow third parties to ship freight from Maryvale Mill along the existing Gippsland rail line.
Australian Paper is currently the only Gippsland company to ship large amounts of product out of the region via rail.
"We haven't knocked on the doors of any potential customers at the moment, but those companies and commodities with future potential to export will be watching with interest what we are doing," Mr Stott said.
"While longer trucks on the road can play their role, rail is of fundamental importance to the state's growth strategy; in the rest of world rail is going through a boom – it's more efficient, uses less fuel, and takes pressure off the system."
Agribusiness Gippsland chair Alex Arbuthnot said the State Government's ambition to double Victoria's agricultural production by 2030 required a major shift towards upgrading the region's rail freight capabilities.
"Let's say we were to double output overnight- there is no way our current road transport systems could handle anywhere near that," Mr Arbuthnot said.
Committee for Gippsland director Mary Aldred said having access to integrated freight capacity within Gippsland – and beyond the region – was essential for local economic sustainability.
"The Port of Hastings is a major opportunity for Gippsland to be able to export its goods at a major port so close to the region, and it's also essential that our local exporters have a range of other feasible options for integrated freight logistics before them," Ms Aldred said.
However Ms Aldred said while rail freight provided beneficial options for businesses exporting large quantities, businesses moving smaller qualities would face economic costs of double handling when trucking goods to rail freight terminals.