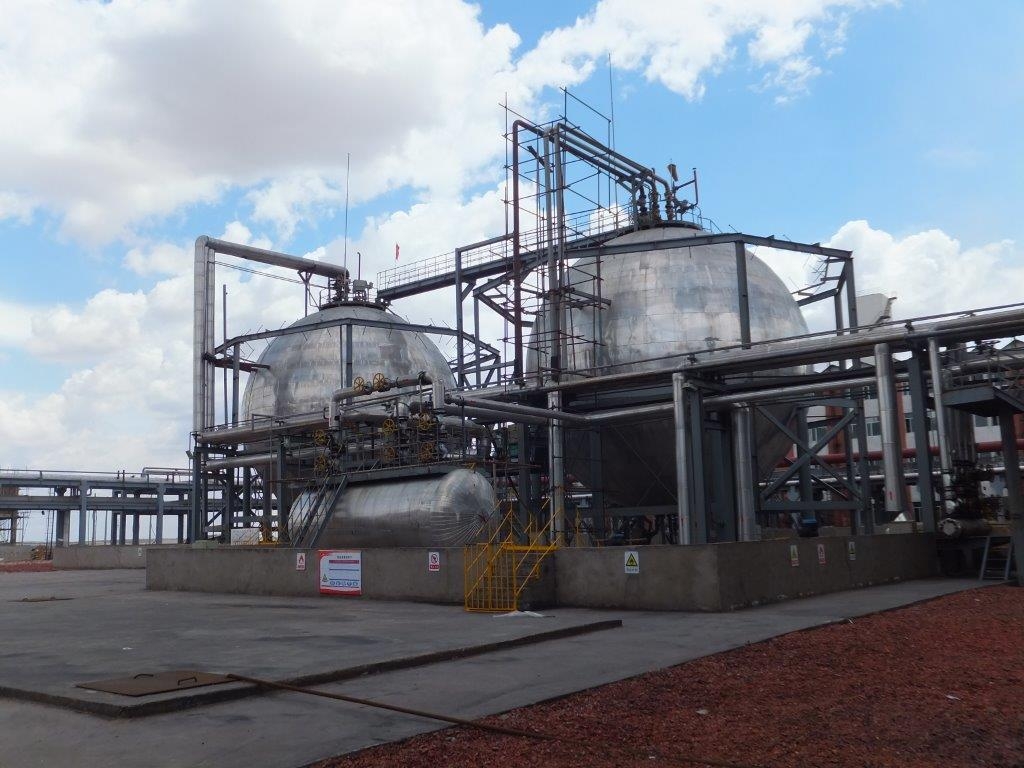 The man behind a stalled coal-to-fertiliser project first announced for the Latrobe Valley in 2008 has moved to cool any lingering expectations, pledging his company is having a "damn good go" at bringing the project to fruition.
Latrobe Fertilisers chair Allan Blood, who has hailed the potential of Latrobe Valley's lignite (brown coal) for more than a decade, warned against forming unrealistic expectations around new coal technology developers, who spruik their future economic potential for the region.
"I want to set the record straight and state very cautiously (our project) is a long way from a done deal; in terms of economics, all we are trying to do is set the process in place (but) I don't want to give false expectations and false hopes that I've been accused of contributing to before – the bottom line is we've got a long way to go," Mr Blood said.
"We intend to have a damn good go at making this plant work; if successful, we are going to create a lot of long-term jobs for the Valley, but we can't know unless we try."
Mr Blood's more subdued tone came in stark contrast to the project's announcement in 2008, which appeared on the front page of The Express with great fanfare, claiming the potential creation of 1000 constructions jobs, and the support of 180 ongoing staff, who would begin operating the plant from 2012.
Re-entering the public fray with a media release on Tuesday, which Mr Blood said came in response to an "unsolicited" article published in the Australian Financial Review that day, the company stated it had commenced preliminary engineering work for the urea fertiliser project.
Mr Blood said that stage of the project could now move forward since entering a commercial agreement with the Chinese Hubei Yihua Group, which had become a 42 per cent shareholder in the company.
The project itself, formerly launched under the guise of Australian Energy Company, remains largely the same – it intends to establish a urea production facility in the Valley, to tap into growing local and global demand for nitrogen-based fertilisers, using brown coal as a feedstock in the production process.
In its updated project plan under the new entity, the plant will now be constructed in China using a modular fabrication method, before being shipped to Australia for localised erection.
While Mr Blood would not reveal the value of the Hubei Yihua investment, he said the project would see $35 million spent before the end of the year, which would educate a 'final investment decision' for the project's initial $507 million price tag.
"It's got to be extremely financially sustainable before we can press that button to sign off on the financial proposals we can attract – we will apply a very vigorous financial appraisal to the project before that point," Mr Blood said.
He said the company had been in discussions with a Chinese bank and three potential financial syndicates for months.
Mr Blood said while a coal-supply deal with Loy Yang had fallen through after a "disagreement over a contractual matter", the company was having high level coal supply discussions with EnergyAustralia, and was finalising plans for the plant to be constructed at the Yallourn site, however The Express was unable to confirm this from the company.
Mr Blood said speculation the media release was a tool to lobby the State Government for a coal allocation under a current tender process was "off the mark".
"We do not need any coal from the government allocation process; we would be interested in the coal for future expansion, but only in a supply partnership with someone who would operate a mine – we ourselves are not interested in developing a new mine, as it would clearly render the project uneconomic," he said.
Referring to a statement in which he identified Indonesia as the project's "second preferred site", where it could access "technically similar long term coal feedstock supplies", Mr Blood said it would be unwise not to have a fall-back option.
"We are not threatening in any way to walk away; we are seeking to cooperate with everyone, but we have responsibilities to shareholders and (Indonesia) is our fall-back situation," Mr Blood said, adding financial scoping at a lesser scale was already underway there.