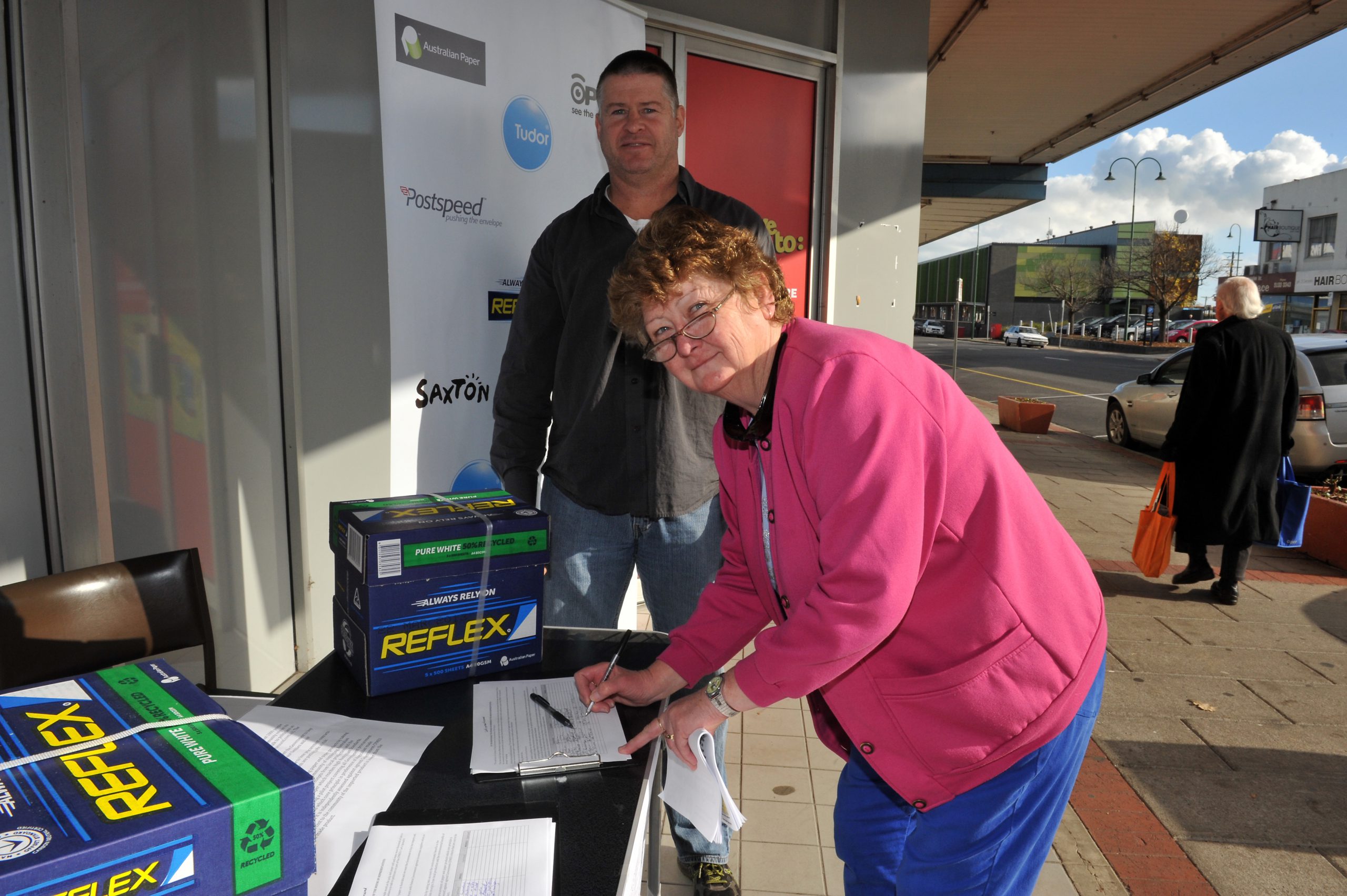 A groundswell of grassroots support has amplified calls for the Federal Government to amend its office paper procurement policies, after a lucrative government supply contract was awarded to a Thai supplier earlier this year.
More than 4000 people from the Latrobe Valley have signed up to a petition calling on the government to support Gippsland jobs by buying locally produced Australian made paper, instead of favouring cheap imports.
'Workers are still concerned that Australian companies continue to lose procurement contracts with Federal Government agencies to overseas suppliers which are putting jobs at risk," the petition read.
Coming as part of the Construction Forestry Mining and Energy Union's 'Let's spread it around campaign', the petition has been taken to Canberra by Federal Member for Gippsland Darren Chester, who has supported the campaign since last year.
An entourage of paper industry stakeholders trekked to Canberra last December, in a meeting facilitated by Mr Chester, when it emerged the government was considering new suppliers for the DHS contract, however the push was unsuccessful in preventing the Thai supply deal.
Questions put to the Federal Government regarding the DHS contract were redirected through two separate executive departments, before The Express was advised to address questions to a third department.
In answering general procurement practice questions, a spokesperson for the Department of Finance and Deregulation said the Commonwealth was committed to ensuring Australian suppliers had fair access to the Australian Government marketplace.
"The government's procurement framework promotes effective competition between suppliers that benefits both the government and the broader Australian community," the spokesperson said, adding "value for money" was the core principal of Commonwealth Procurement Rules.
However staunch community advocate and Morwell resident Dot Kitwood, who signed up to the petition, said the government was 'white-washing' the issue, as it was clear they "were robbing our next generation of employment" .
"They say whatever they like but its clear they think they don't have to honour anyone; Australia used to give Australian's a fair go but now that work's being shipped overseas," Ms Kitwood said.
"A lot of people don't realise this is what's going on."
CFMEU Maryvale secretary Anthony Pavey outlined a number of concerning issues within current procurement policies, including lack of accountability in government's cost/benefit analyses, and criticised Australia's "rigid" application of free trade fundamentalism, which he said meant there was "no level playing field for Australian industry".