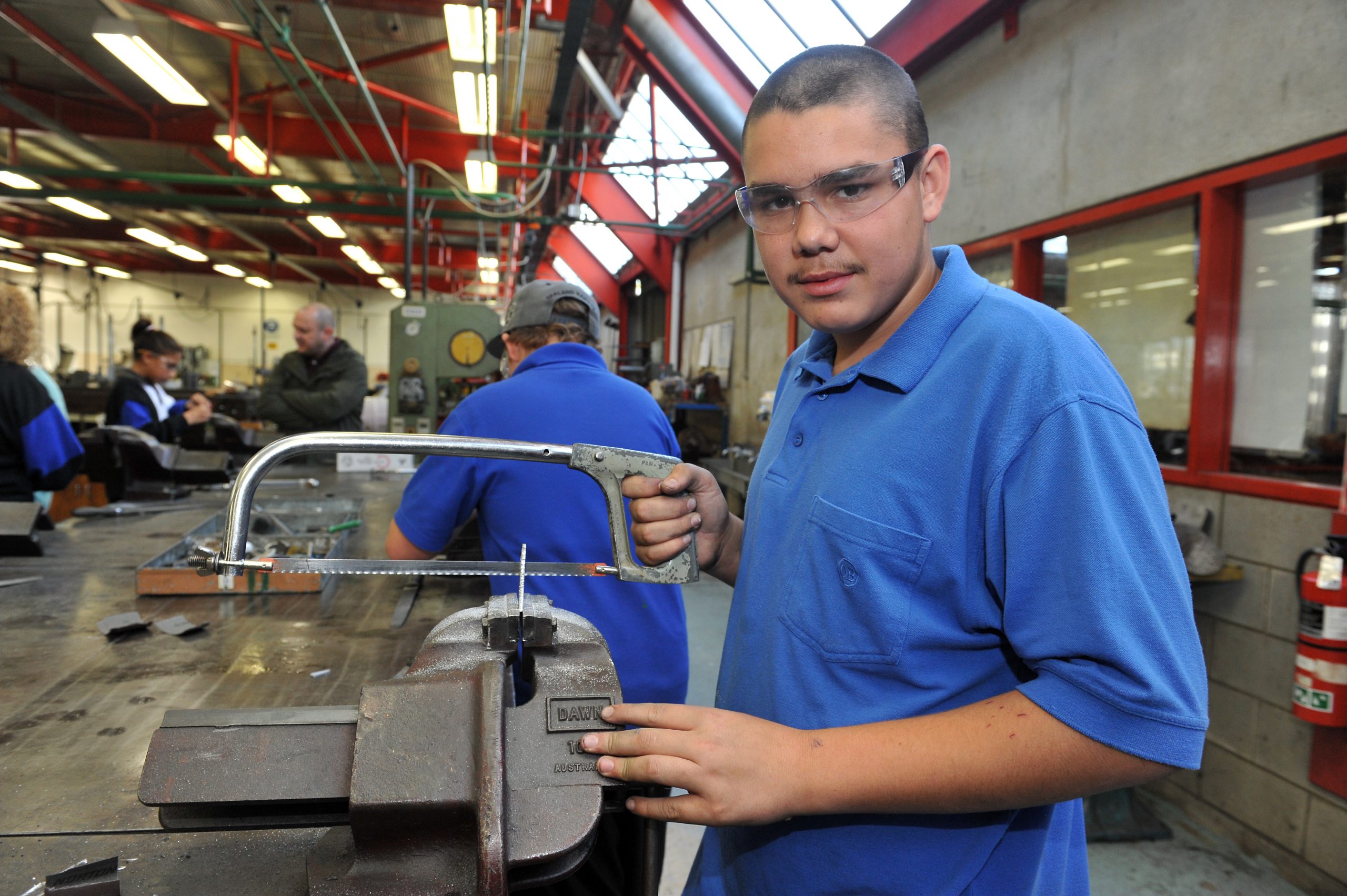 LOWANNA College students stepped out of the classroom and into the workshop this week as part of a hands-on learning program.
Through the Berry Street career mentoring initiative, the students visited GippsTAFE to get a taste of the courses on offer and the career opportunities available to them, before being put to the test in the engineering department, where they produced personalised key chain tags with the help of teachers.
"The main aim is to open the kids' eyes to what careers are out there and keep them engaged to go as far as they possibly can," Berry Street project worker Jess Brooks said.
The mentoring program is geared towards Koorie children from years seven to 10 and aims to increase confidence and raise their awareness of various pathways to employment.
It is run fortnightly with about 40 students from Lowanna and Kurnai College.
Lowanna Koorie engagement support officer Mandy Traynor said the program had been invaluable.
"The kids get to see a different aspect of life," Ms Traynor said.
"We can all read what TAFE has to offer, but this gives them a taste to see whether they like it."
Berry Street is seeking more mentors to take part in the program.
"We're interested in people who have a genuine interest in assisting young people," Berry Street mentoring team leader Darren Teller said.
"Mentors are offered the unique opportunity to relay their experience and expertise from their years within the workforce to assist young Koorie people define their path," Mr Teller said.
For more information about Berry Street's mentoring programs, phone 5134 5971.