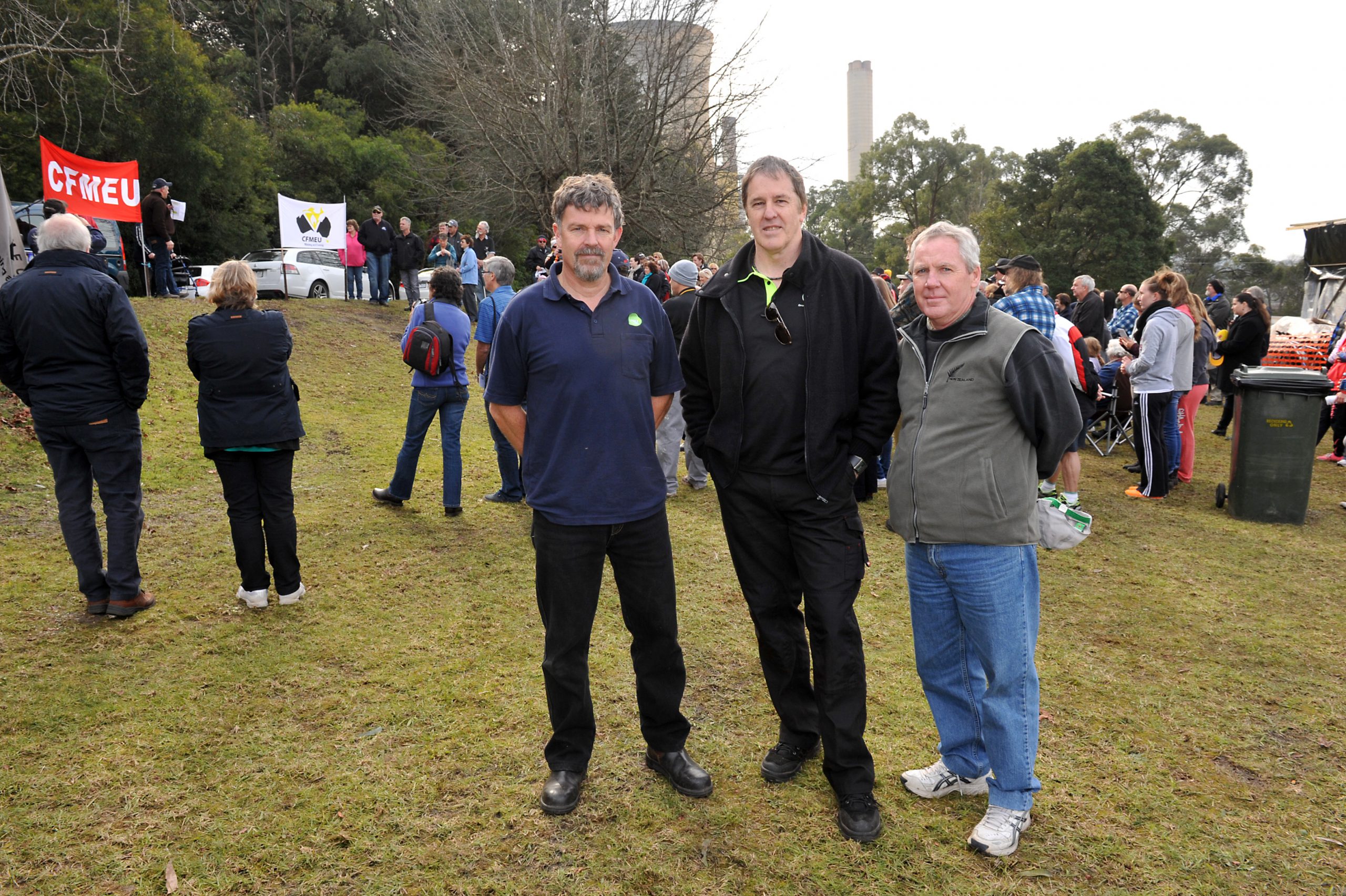 EnergyAustralia has vowed to this week formulate a response to revised enterprise agreement claims for Yallourn Power Station operators, following 10 months of negotiations.
The company and the Construction Forestry Mining and Energy Union returned to Fair Work Australia on Thursday, but failed to reach a compromise.
EnergyAustralia undertook to respond to the union's proposal ahead of another appearance in FWA on 23 July.
CFMEU lead negotiator Greg Hardy said the company had previously "largely ignored" its proposal, a claim EnergyAustralia vehemently denied.
"We spent time talking (in FWA) and that's better than not talking," Mr Hardy said.
The union wants to be consulted on company decisions that impact workers, with the ability to take un-addressed concerns through a dispute resolution process.
"All that means is you end up in front of the independent umpire, the (Fair Work) Commission," Mr Hardy said.
"If we're wrong, the commission will tell us. If we're right however, we're in a position to get a bit of fairness."
Mr Hardy said other sticking points included shift work arrangements, saying low staff numbers restricted the ability of shift workers to take leave.
The union also wanted to broaden the number of issues able to be taken through the dispute resolution process.
EnergyAustralia executive manager operations and construction Michael Hutchinson described Thursday's conciliation session as "constructive".
"We are encouraged that the union came willing to discuss the issues at the heart of this dispute," he said.
"EnergyAustralia have moved significantly on issues, including expanding consultation arrangements, widening the scope of the dispute resolution process, and superannuation matters."
Mr Hutchinson said the previous agreement "underpinned a stable and safe workplace for the past four years".
"Any new agreement needs to not only provide a fair outcome for employees, but ensure Yallourn remains competitive in these challenging economic conditions and can sustain the hundreds of jobs we have on site," he said.
Seventy-five power station operators remain locked out by EnergyAustralia and rallied on Thursday with their families at the CFMEU protest camp set up outside Yallourn.
Operator Geoff Huxley said he hoped the barbecue helped the company see the workers were part of families.
"We're all doing it hard out here and we all want to go back to work and we just hope that they see reason and let us back in," he said.
"We don't want to run the company. We just want to have some sort of a say on any decisions that are made that are going to affect us as a workforce."
Fellow locked out worker Jock Eason said the negotiations were about securing better conditions for future generations of workers.
"The company tells us they're in the power industry for the long haul so we believe that's good and we want to ensure the people who come after blokes like me have security of employment, have some control over their jobs," Mr Eason said.
"If we don't take a stand, eventually it'll be less people, more work and more profit."
Mr Hutchinson said the lockout was the most "difficult decision" he had made in his time at Yallourn.
"We were forced into a decision to be without work for 75 workers or 500 workers," Mr Hutchinson said.
He said he understood the impact of the dispute on workers and their families.
"It's why I have been frustrated at the slow pace of negotiations and why I am pleased that the CFMEU is now willing to engage in the matters that go to the heart of any new agreement."
Meanwhile, alternative unions representing Yallourn's maintenance worker who are also covered by the enterprise agreement did not meet last week as planned.
High-ranking officials are expected to resume discussions this week.