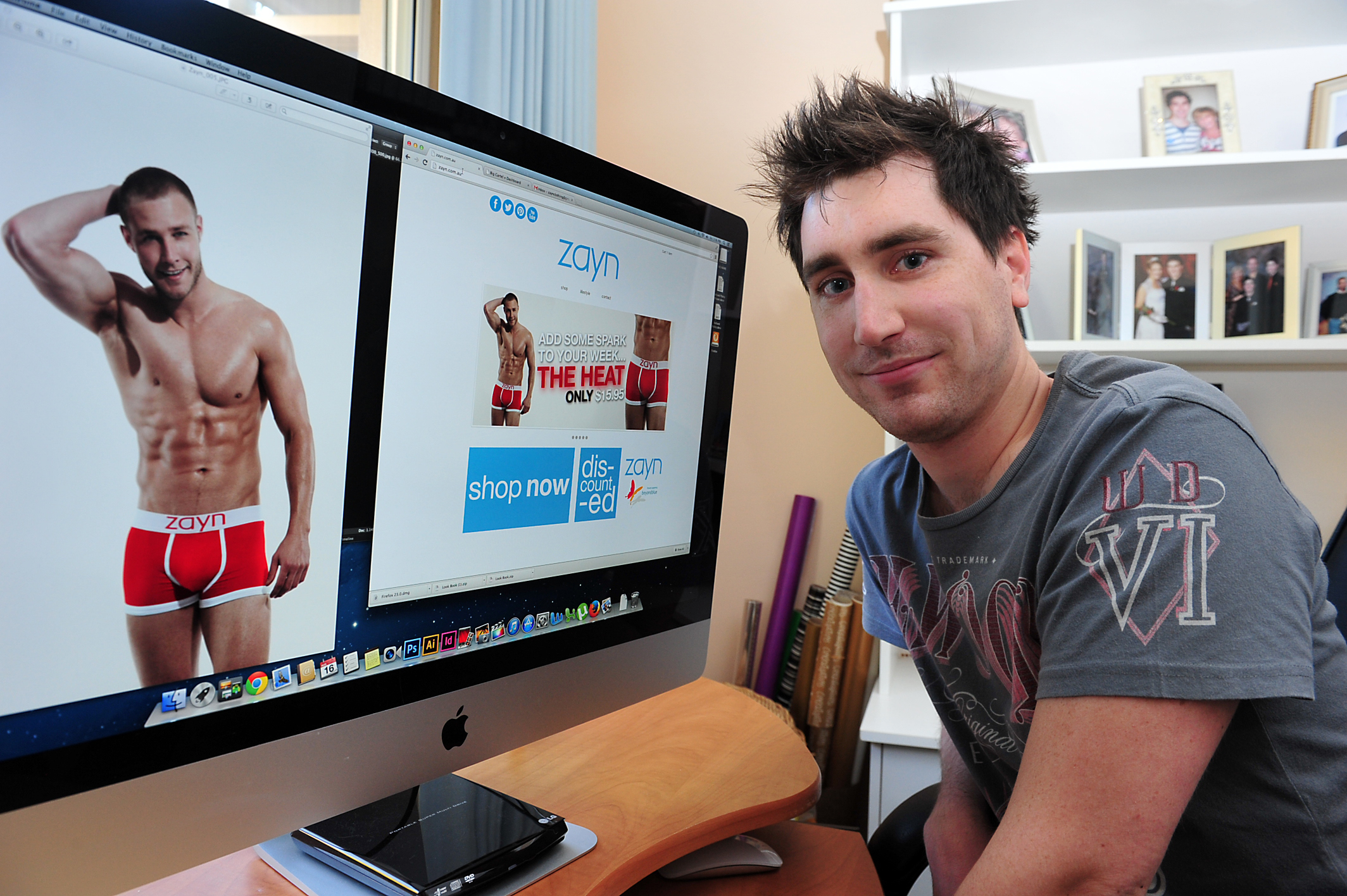 A Traralgon man has put his "life-savings" on the line for the launch of his new line of underwear which he has branded 'zayn'.
Having initially started designing gym clothes, Jarryd Haefele, 24, rethought his idea and has since designed a range of men's underwear.
Mr Haefele launched his online store this month and has since had 462 Facebook likes and numerous purchases from his website, with a percentage of every sale going towards Beyond Blue.
"I thought I'd do men's underwear because it's so streamlined and it's a necessity, everyone needs underwear," Mr Haefele said.
With a graphic design and animation qualification, Mr Haefele spent months preparing logos and designs and decided on zayn for the name of his business.
"I like the name… it's nice and clean," he said.
"(The underwear) is made in China but it's not a sweatshop, I have an import agent who helped me source a legit factory, they're really good quality, they don't ball, the ink doesn't bleed, I've had friends testing them in the weeks leading up to (the launch)."
Mr Haefele said the highlight of his venture so far was the photo shoot for his website.
"The photo shoot was the best day, seeing it all come together and seeing it for the first time on a body was good," he said.
"It was a half-day shoot and everyone was really positive about the brand and getting it out there."
As his store is primarily run online, Mr Haefele said the power of social media had helped him immensely.
"My main source of marketing is social media so hopefully it grows and grows," he said.
When asked about his business endeavour given the current economic climate, Mr Haefele said his drive for the business overrode any negative thoughts.
"I'm pretty carefree, it is a risk because I could have bought a house, but instead I chose to do this; it just comes down to a risk and doing what you want to do," he said.
"Heaps of people say they want to do something, but they never go out and do it, it's not about the money for me, even though it should be."