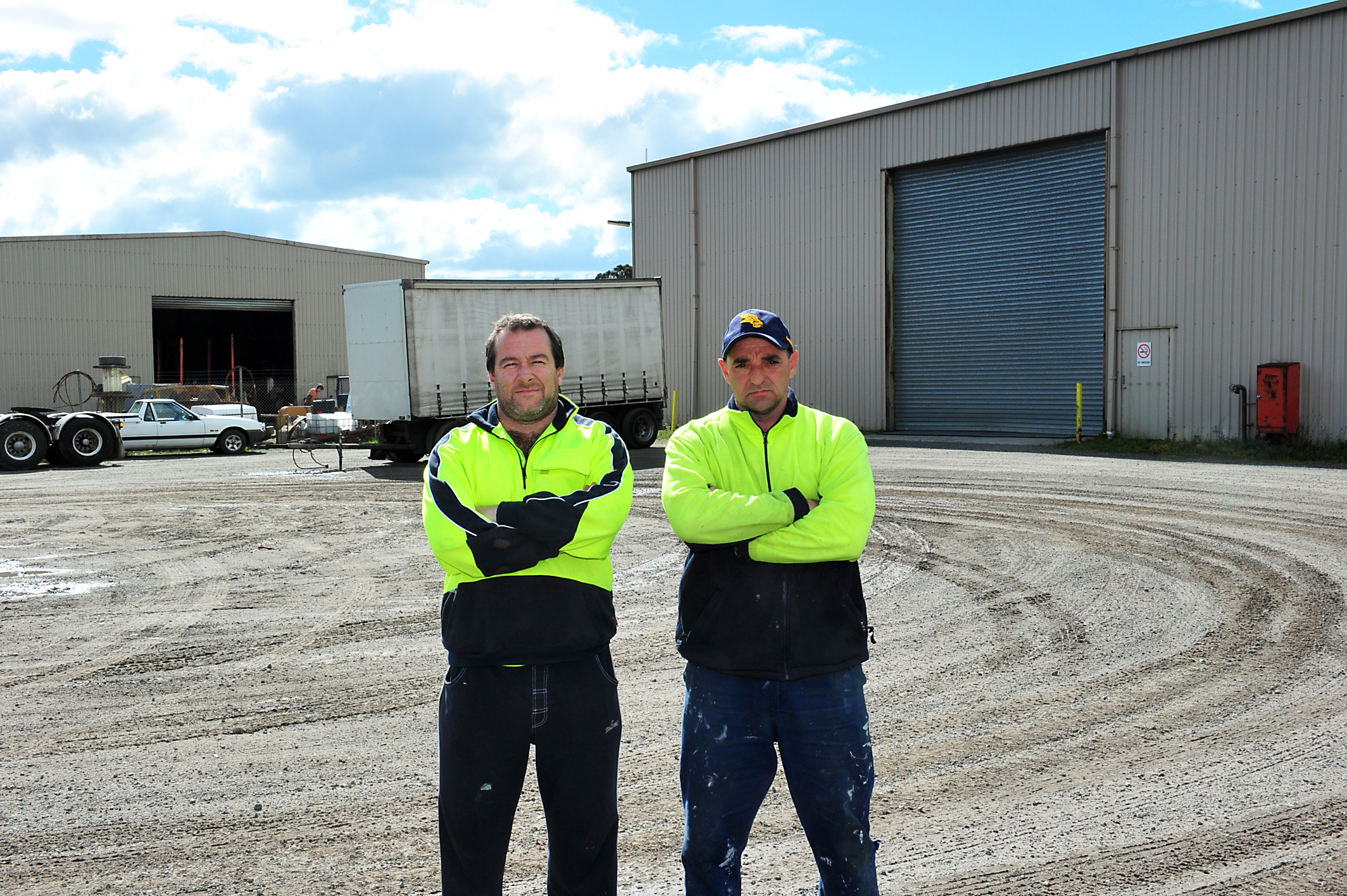 A Morwell food company fears the establishment of a rubbish-sorting facility next door could jeopardise its food safety certificate and shut the business down.
Latrobe City councillors will vote tonight whether to grant recently established LV Recovery and Recycling a planning permit to operate a waste transfer station in Morwell's industrial precinct on Swan Road.
However the application has attracted objections from four neighbouring businesses, harbouring concerns about potential odours emanating from the transfer station, and its potential attraction of rodents.
Neighbouring business Grayson Australia manufactures liquid smoke for food houses across Australia from its Morwell site under an accredited HACCP food safety certificate, which managing director Keith Johnson believes could become void through the threat of possible cross-contamination.
According to an environmental management plan submitted to Latrobe City's planning department, the proposed transfer station would source materials from building and demolition sites, local factories and household clean ups, for recycling and transportation to landfill.
The EMP stated no organic or green wastes would be collected or processed on site, while noting "small incidental amounts of putrescibles (solid waste containing organic matter)" were likely to be collected.
In November 2012 Latrobe City issued an enforcement notice against a similar operation at the site, ordering a company under the name of Latrobe Resource Recovery to cease operation.
However Mr Johnson said he was not convinced the new operation would conform to any regulations imposed under a council permit.
"What we saw last time was food scraps and dirty nappies and all kinds of things coming out of that site," Mr Johnson said.
"The whole argument here is about what is coming onto that site, but they have openly admitted they can't totally control what will be coming in."
HACPP director Martin Stone said the proposal to establish a waste transfer facility next door to a food production facility was well below national best-practice standards, and could "absolutely" jeopardise Grayson's HACCP certification.
"Food smoke is probably not the highest risk ingredient, but it is a food product that will no doubt be going through to the consumer, so there's potential for cross contamination through wind or dust or run off, or through any rodents it attracts."
In its report to councillors, Latrobe City's planning department has recommended council move to grant the permit under strict operational council and Environment Protection Authority conditions, including the monitoring of all incoming materials, and methods to ensure the facility is "totally vermin proof".
However Mr Johnson said he was concerned Latrobe City had a shown "favouritism" towards the transfer station.
"In our very first meeting with council about this matter, I asked them, 'if I was a food business wanting to set up a food facility next door to a waste transfer station, would you let me?', and they said 'no'," Mr Johnson said.
"How can you have a rule like this for one way and a different rule for another."
In response, Latrobe City acting manager statutory planning Jodie Pitkin said council had assessed the Swan Road proposal with an "open mind" so it could recommend an unbiased decision.
"Our role in this assessment is to assess the application before us, considering all of the available info against the provision of the planning scheme."
Attempts to contact LV Recovery and Recycling were unsuccessful before going to print.