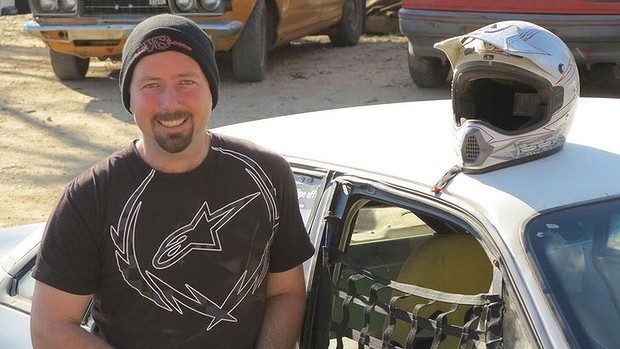 For a man about to enter one of Australia's most public forums, Gippsland's unlikely election success story – Australian Motoring Enthusiast Party Victorian senate candidate Ricky Muir – has proved particularly elusive.
Despite receiving less than one per cent of the counted vote, as of yesterday, the Denison man is set to take up a six-year term in the upper house in July next year, due to the favourable redirection of votes through preference deals with the AMEP.
Amid a barrage of national media coverage surrounding an online video depicting Mr Muir engaged in a kangaroo poo fight, and a one-off comment suggesting he was a 9/11 conspiracy theorist, The Express has sought to tell the local story of a local candidate.
However when daily messages left with AMEP secretary and media liaison Keith Littler continued unreturned, it became clear the party had gone-to-ground and were unfamiliar with the concept of media damage control.
This was confirmed when a close friend from a local motoring club said Mr Muir was "laying low", and had requested his friends to ignore any media requests until things cooled down.
Denison resident Nola Wheeler, whose husband Jim built the house in which the Muir family now resides, said the motoring enthusiast moved in across the road about four years ago.
Laughing at the amount of attention her neighbour had received, which has included television crews and national newspapers turning up in hope of getting a slice of the left-field candidate, Ms Wheeler said Mr Muir's apparent victory had suddenly become the talk of the area.
"There's nothing like a little bit of good local gossip to make things interesting around here, and it's better than the all doom and gloom stuff we usually talk about," Ms Wheeler said.
While she could not shed much light on the man himself, she said one thing was clear: "the man loves his cars".
"They are nice young people with five children; we have a chat sometimes when he's out the front mowing, but they more or less keep to themselves," she said.
"He's got a Toyota 'troopy' and a little red Nissan 4WD, and he's always doing something with them, mainly in the drive way or on the front nature strip, and he's always going up bush with them.
"We didn't even know that he was running for the Senate, but then all of a sudden there were all these media cars turning up, we realised what was going on."
According to its website, the AMEP, founded in May 2013, stands for the "freedoms and beliefs of the motor enthusiast community regardless of motoring discipline".