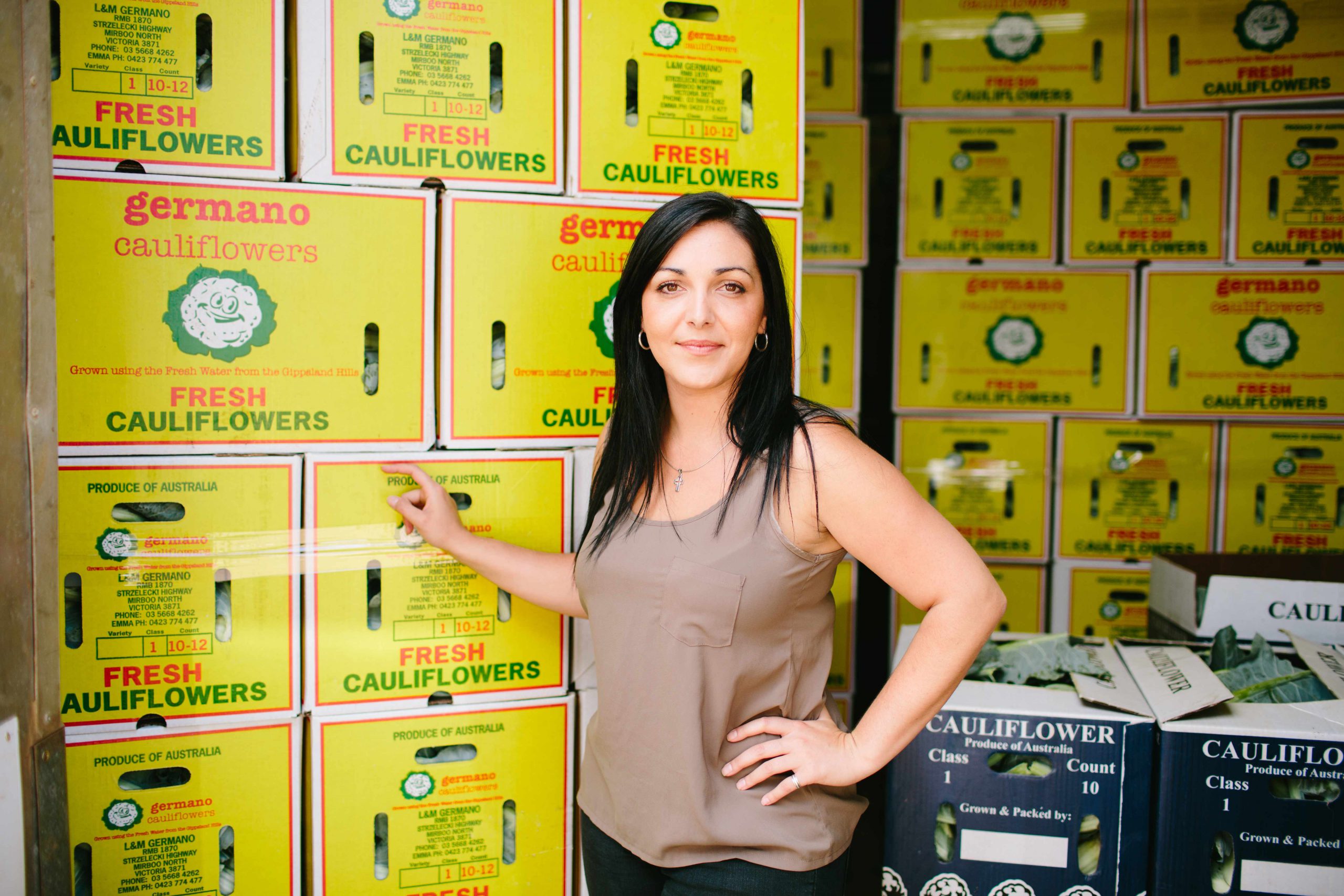 Mirboo North horticultural heiress Emma Germano is not going to stand by and watch her industry struggle.
In line to eventually take over the family farm in Mirboo North, a 120 hectare cauliflower, broad bean and cabbage operation, Ms Germano said she would do everything in her power to turn the fortunes of her embattled industry around before taking the helm.
"You have to think big and be optimistic about the future, otherwise nothing will change," Ms Germano said.
It was such enthusiasm which saw her awarded with the Nuffield Scholarship, a prized accolade in the agricultural world, which funds innovative thinkers to travel overseas and study alternative farming methods from the world's best.
Hoping to travel to Europe, Brazil, Israel and China, Ms Germano plans to research how different companies approach the issue of export, while exploring Australian export opportunities.
Speaking to The Express in Perth before receiving her award, Ms Germano said she was "full of awe" hearing from previous scholars and the journeys they had taken.
"I don't want to be a farmer investing $400,000 into a crop and just hoping it goes well each year – that's just not a successful business model – if I'm going to commit to this career it has to be something that is going to be financially rewarding and sustainable."
Having returned from a recent trip to Japan, where she said imported Australian dairy products attracted a premium price, Ms Germano said vegetable growers "had a lot to learn".
"We have to start exporting and make the pie bigger, because at the moment we are all just fighting over the same small pie (in the domestic market) – we are so good at producing, but there's just not enough people wanting to eat it," she said.
Hill End dairy farmer Aubrey Pellett was also awarded a Nuffield Scholarship, who plans to visit Germany, Holland, New Zealand and the United States, studying the future of productivity gain for dairy farming.