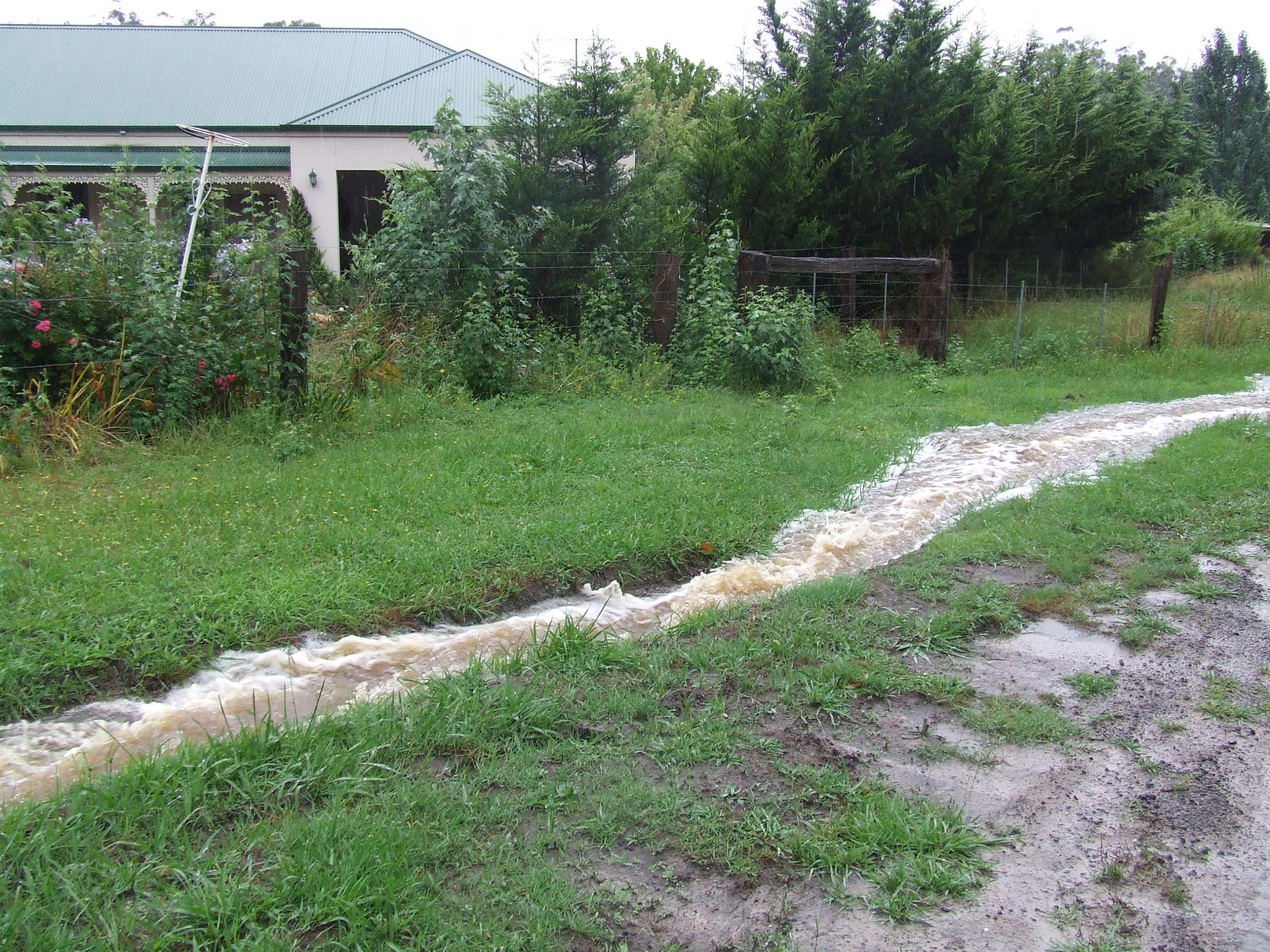 Regular flooding has frustrated a Tanjil South family who claim their property was not provided with adequate drainage when the land was prepared for housing.
Kellie Fraser said after 18 months of pursuing the issue with Latrobe City the "simple solution" had not been implemented and she was "disgusted" by council's lack of action.
Concerned with the family-of-four's plight, West Ward councillor Sharon Gibson moved to request a report into the "options available for the mitigation of flooding" at the property during Monday night's council meeting, which was carried.
"What I'm trying to do is have a report to say what the problem is and a way forward, to bring it to the chamber so we can make a decision and have it dealt with once and for all," Cr Gibson said.
However Mrs Fraser said she did not want another report, "because I've had plenty of those", she just wanted drainage to divert water away from her family's home.
Mrs Fraser said in the first nine years of living at the property the problem was only minor, but extreme rainfall mid-2012 brought it to a head.
"The water just ran to the end and sat at bottom of the court, and over time eroded a deep path straight to our shed, making a raging river coming down my driveway," she said.
Mrs Fraser said after several State Emergency Service call outs and unanswered formal complaints to council the problem was finally addressed.
However, she said after council staff cleaned out a drain the problem worsened, with the water still having "nowhere to go".
"I just want to stop panicking every time it rains. I have had sandbags sitting along the shed for six months," she said.
"It's upsetting to wake up in middle of the night and have to go out and check the water level, which can get to knee deep in the shed.
"(Council) blames the weather and then they say they know what the problem is and how to fix it, but there's no funding for it.
"They give appalling answers. I pay rates like everyone else. I deserve to have adequate drainage."
Latrobe City acting general manager of recreation, culture and community infrastructure Jamey Mullen said when the subdivision was developed, the drainage plan was approved by council through the normal planning permit process.
"The current drainage consists of open drains along the roadway which drain into a designated waterway," Mr Mullen said.
"This waterway runs through (the Frasers' property) into a dam located on a neighbouring property.
"Further works completed to date have been on the existing drainage network and include cleaning out of open table drains, cleaning of culverts, lowering of existing culverts and installation of a new culvert."