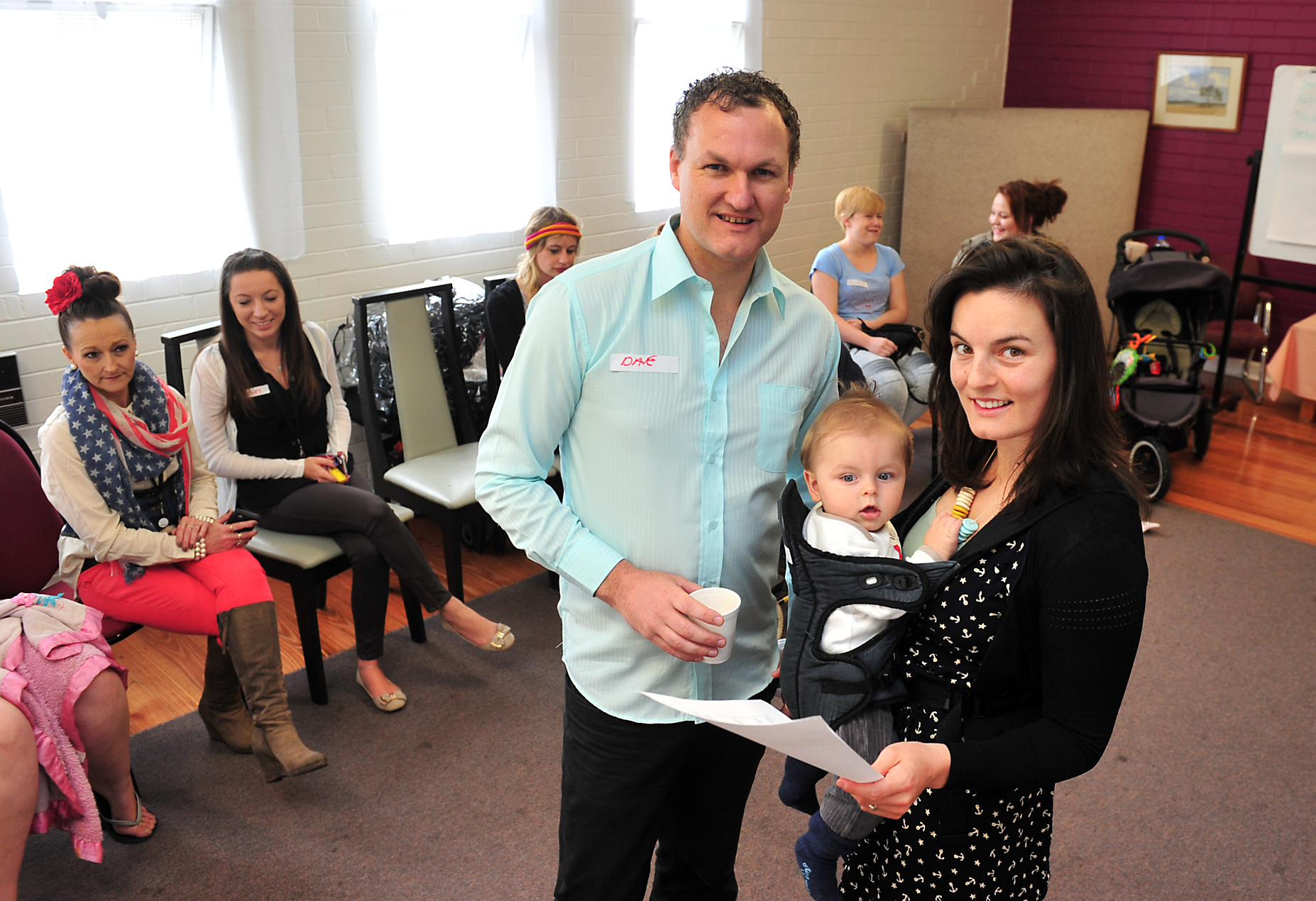 Local young mums disengaged from the education system will be offered a unique opportunity to return to school from next year.
Data shows Latrobe Valley has one of the highest rates of teenage pregnancy in the state.
Kurnai College student manager David Shields said it was those figures, coupled with a genuine desire to help young mums reach their potential, that convinced him an education program with a difference was needed.
"I was teaching one of my year 11 classes one day and listening to some of the girls talk about their friends who were pregnant, at just 16 and 17 years old, and how they were feeling depressed and lying at home with nothing to do," Mr Shields said.
"These were girls I used to teach and I was determined that they should be able to come back to school.
"Their friends said 'well they can't because they will have no-one to care for their kids'."
He was motivated to raise the issue with The Smith Family partnership coordinator Julie Nethercote, who works at Kurnai College's Gippsland Education Precinct as part of its HUB project. With Ms Nethercote "very much on the same page", Mr Shields set about recruiting school leadership support for the concept of a VCAL-based education course, incorporating VET, short courses and professional career counselling for young mothers, including the provision of on-site childcare.
Armed with support from Kurnai's principal Anthony Rodaughan to pursue his vision, Mr Shields has since held an information session to assess interest from young mums, aged 14 to 21 years, and said he was impressed with the numbers who attended and those who had subsequently been in contact with him.
The program will commence from the start of next year and run from Morwell's Salvation Army premises after the organisation offered use of its space, opposite Kurnai's Morwell campus, for a nominal rent.
Initially the model will cater for 16 girls with a view to expanding in the future if sufficient support can be secured. Mr Shields said the program needed to be "cost-neutral" for Kurnai, given the already tight budgetary conditions facing schools.
It was also hoped Kurnai would succeed with its application for a $150,000 Local Solutions Year 12 Retention Fund allocation through the state education department to "take the pressure off", Mr Shields said.
"We will run this anyway, but that money would really help us to create a very strong foundation for the course," he said.
Mr Shields said a recent meeting between himself and colleagues – including Eloise O'Brien who would teach the girls – with prospective students, "reinforced to our group that who we are dealing with, and hoping to support, are articulate, passionate, career-minded young women".
"For our group, it was exciting to see what opening this door could mean for these young mums," he said.
Mr Shields said one young mum contacted him to explore the opportunity and "she said she couldn't believe it was being offered… she wanted to know what the catch was".
He said the provision of childcare, options for which Ms Nethercote was now exploring, was vital to the program's success.
"We are deliberately keeping the mums on-site with their children," he said.
"While it's important that separate areas are available so they are given space to achieve their academic goals… it is equally important that they can maintain their relationship with their children."
Ms Nethercote said she would seek to engage a range of potential partners for the program's benefit and organisations interested in contributing to the program should phone her on
0427 725 595.
Another meeting for the program will be held at 10am on 6 November in the Salvation Army hall on Bridle Road, Morwell.