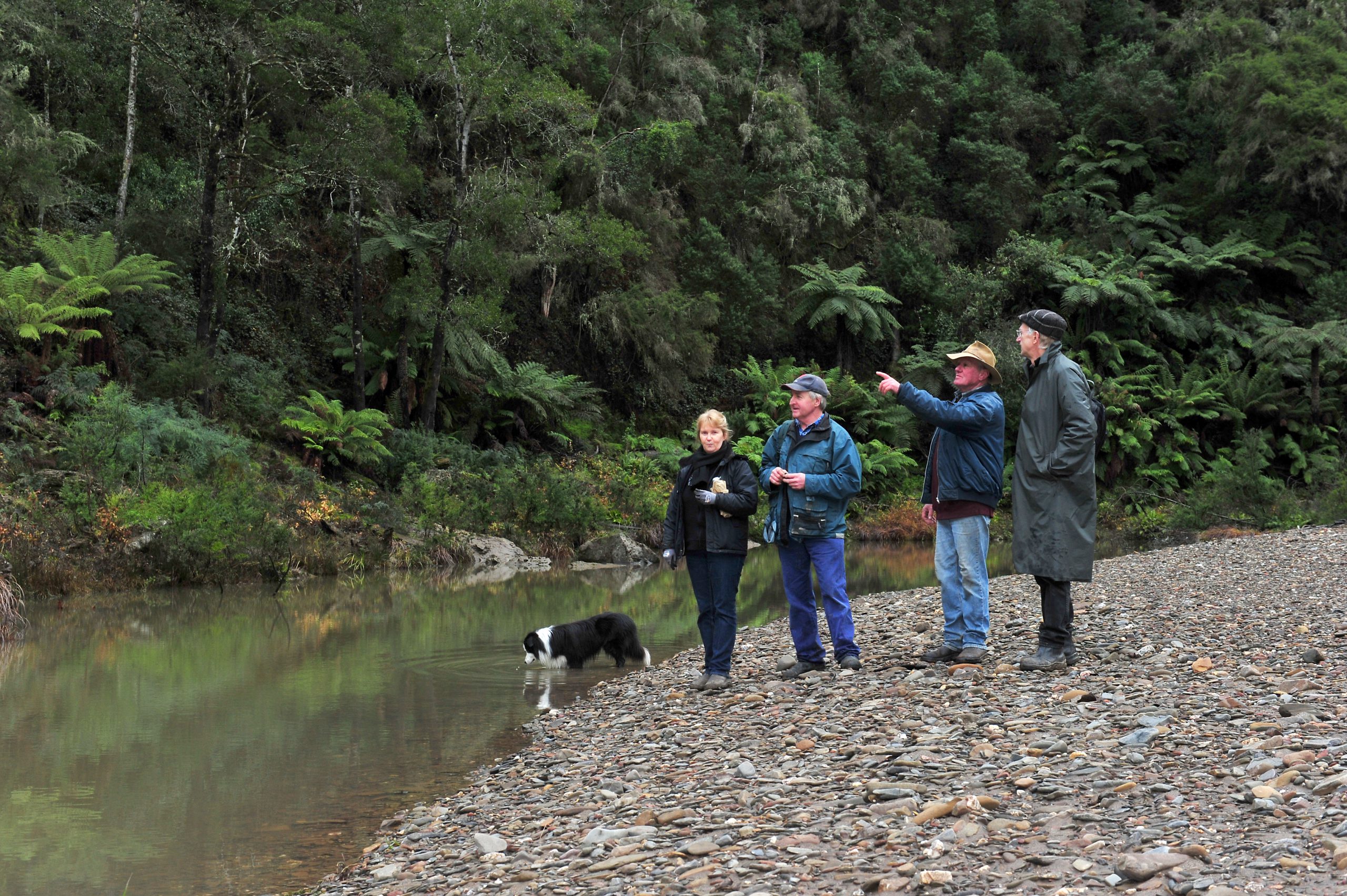 A State Government minister has been drawn into the long running stoush over the future of Walhalla's iconic eco tourism attraction, the Horseshoe Bend Tunnel.
Last week the Baw Baw Shire Council officially voiced its loudest opposition to plans by the West Gippsland Catchment Management Authority to deepen the Horseshoe bend section of the Thomson River, which is bypassed by the tunnel.
While the WGCMA argues the plan will provide safe passage for native, migratory fish including the threatened Australian Grayling, Friends of Horseshoe Bend Tunnel feels the deepening will turn tunnel flows to a trickle, and impact on the tunnel's ability to attract tourists to the area.
On Wednesday night Baw Baw councillors voted to write to State Water Minister Peter Walsh outlining council's opposition to WGCMA's proposal, requesting it become subject to a full Environmental Effects Study and cost analysis.
"I've been there many times and I'd hate to see what might happen if (WGCMA) get in there, I don't want that area destroyed," Baw Baw councillor David Balfour said.
"I took this issue to council because a number of people from the community have raised concerns about the proposal, to be honest I'm quite surprised at the level of support this issue received from council."
However WGCMA chair Angus Hume said he was surprised the authority was not offered the opportunity to brief the council before the motion was passed.
"River health is the reason our organisation exists. I can assure all councillors and the community that we take the state of our environment seriously and we would not be proceeding with this project if it had a negative impact on the environment," Mr Hume said.
"Our staff have done a huge amount of work to measure the environmental impacts of the project and how best to restore vegetation after the fish way has been constructed."
However FHBT's Terry Lowater said WGCMA's plan could turn the tunnel's flow's to a trickle, which could jeopardise the integrity of the tunnel.
"The water is the tunnel's best friend; and people aren't going to go in there vandalise it, the moisture is retaining the tunnels integrity," Mr Lowater said.
"We are happy that council have seen the tunnel's tourist potential and shire seriously supports eco-tourism in the area."
Mr Walsh was unavailable for comment.