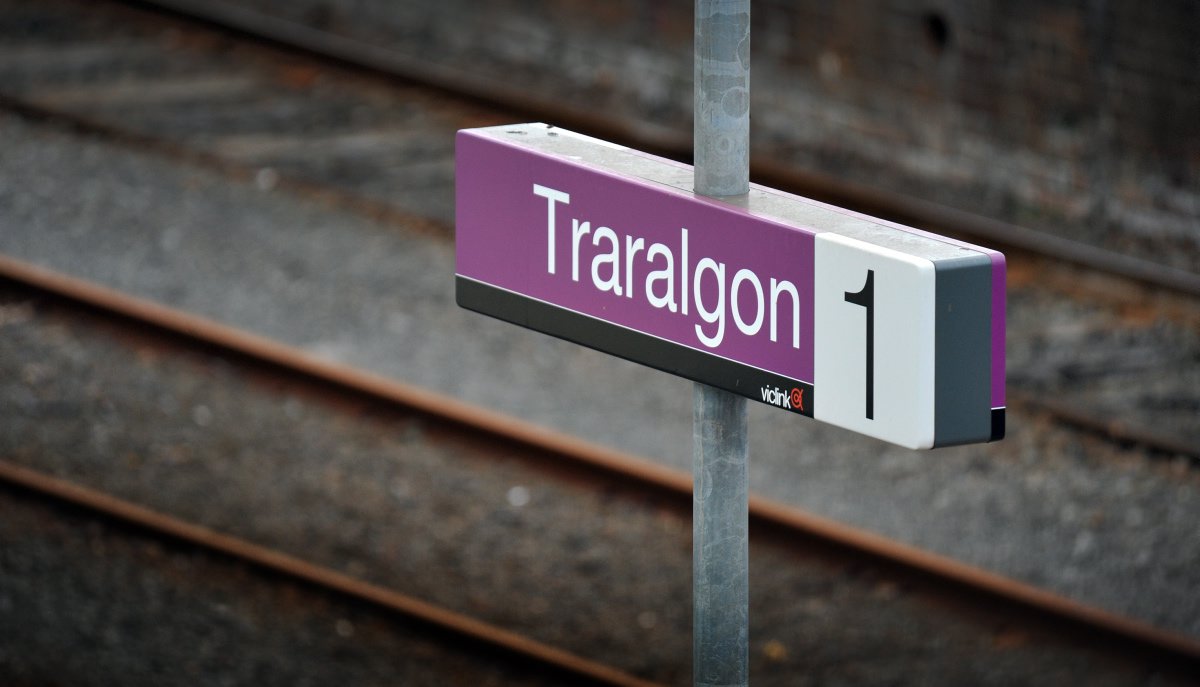 A LATROBE City councillor has proposed the Latrobe Valley's three train stations be re-named to exclude the town they are located in.
On Monday night, Cr Christine Sindt moved a motion the council write to the appropriate authorities requesting Moe station be re-named 'Latrobe West', Morwell become 'Latrobe Central' and Traralgon become 'Latrobe East'.
Cr Sindt moved the motion in a bid to cement the Valley's identity as "one big united city" which could improve its chances of attracting state and federal government funding, as Latrobe was competing with other major regional Victorian municipalities centred around one large town, rather than three.
None of her fellow eight councillors supported Cr Sindt's motion, saying they idea needed to first garner community support before it was pushed by council.
Tyers re-zoning referred
Plans to re-zone farmland at Tyers is likely to be referred to a planning panel.
Latrobe City Council voted on Monday night to request State Planning Minister Matthew Guy establish a panel to consider submissions to the proposal and make a report.
The plan includes the re-zoning of 66 hectares of land along the Tyers-Walhalla Road from a farming and township area, to rural living and low-density residential.
Council received 13 written submissions to the proposal, four in support, six with no objection and three with some concerns.
Council wants parking update
Latrobe City mayor Sharon Gibson will write to State Government rail authorities to request an update and timelines on when car parks at the Traralgon, Moe and Morwell train stations will be improved.
The motion was moved by Cr Sandy Kam and carried unanimously.
Cr Kam said government planning had identified a need for more parking spaces, but authorities had not yet taken action.
"Everything's gone silent. We need to find out when they are going to be upgraded," Cr Kam said at Monday night's meeting.
Townhouses refused
A PROPOSAL to build 18 two-storey townhouses on the outskirts of Traralgon has been refused by Latrobe City Council.
The subject land is bound by existing housing to the east near Kosciuszko Street, the Princes Highway to the south and Lodge Drive, near the town's Masonic Lodge, to the west.
Council refused the planning permit application on the grounds it did not "respect the existing neighbourhood character of the area" and it would cause an "unreasonable level of visual bulk to the public realm and adjoining properties".
Business confidence high
A REPORT card on Latrobe City Council's Economic Sustainability Strategy has revealed a boost to business confidence.
Latrobe City's general manager economic sustainability Allison Jones said about half the companies which responded to the industry survey, as part of the strategy, anticipated an increase in business turnover at the end of the 2012/13 and 2013/14 financial years.
It also anticipated about 20 of those businesses expected employee numbers to increase over the next three years.
"There have also been a high number of business enquiries – an increase of 43 per cent on the previous year," Ms Jones said.
"This could be helping a new business or existing organisation with internal council processes, referrals to other agencies, funding applications and general business information.
"What we really hope happens is that this increased confidence in the business community leads to increased employment opportunities within our municipality."
The Economic Sustainability Strategy is a blueprint for how council works with its community, small business and government partners.