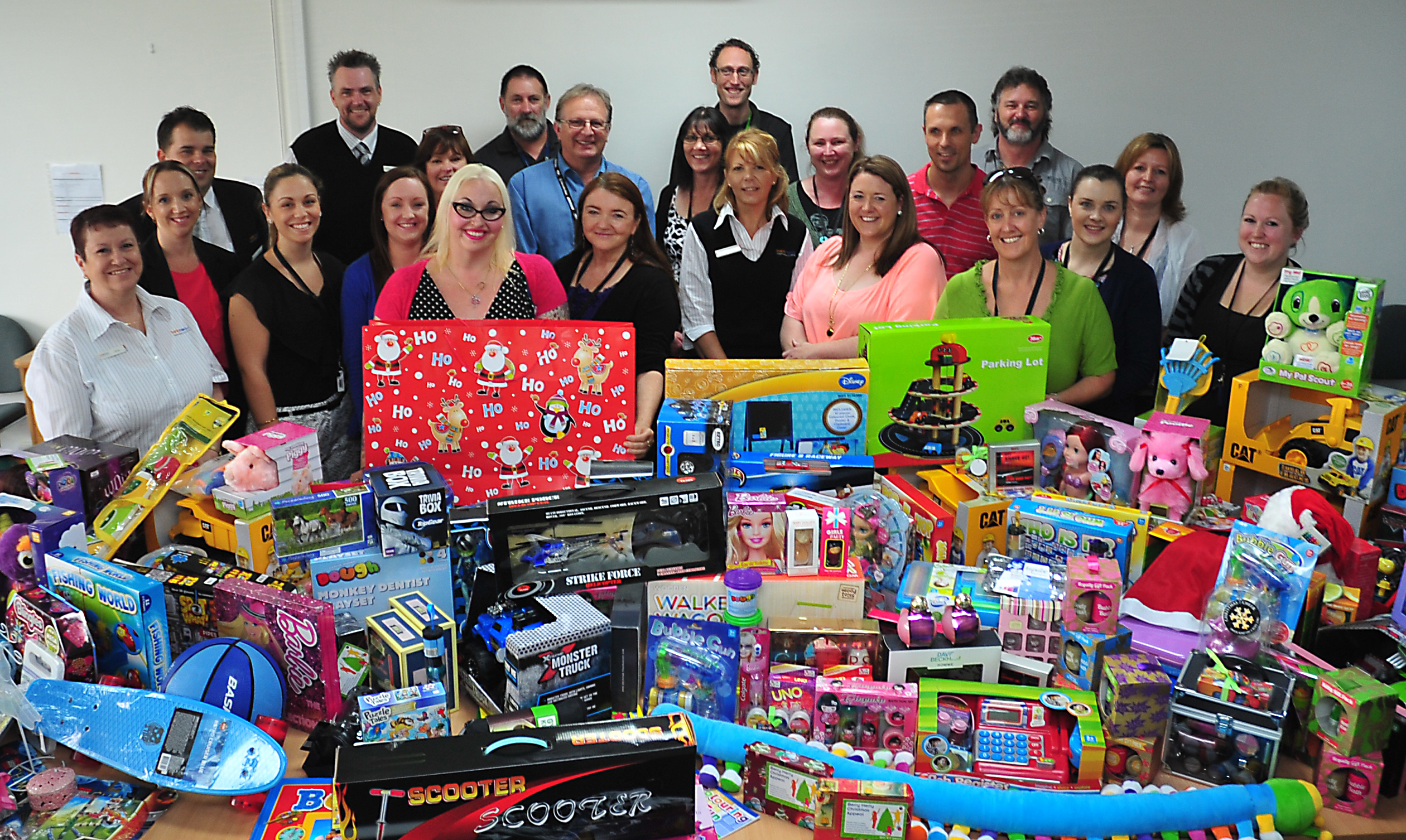 PRESENTS for babies, and children of all ages in between have been donated to Morwell's Berry Street in anticipation of Christmas.
The staff at bankmecu Gippsland brought boxes of donated gifts to the organisation's Morwell office yesterday for children and teenagers in foster care, living with extended family members or experiencing hardship.
Berry Street Morwell director Trish McCluskey thanked Berry Street staff and bankmecu Gippsland for their generosity in donating toys to young people for the past eight years.
"The gifts that come here today go to our children who are in our foster care program, our kinship program and residential care, of whom unfortunately the numbers keep growing year after year," Ms McCluskey said.
"We have many problems and difficulties in the region, but we have lots of really good people who are committed to children they never get to meet."
bankmecu Morwell service centre manager Anne Wheatley said presents were collected at bankmecu branches in Moe, Morwell and Traralgon.
Ms Wheatley said she enjoyed having the tree up and seeing how customers year after year bought in presents.
"Some of them are struggling themselves, but they always find something to bring and put it under the tree," she said.
Ms Wheatley said she got a "thrill" every year seeing all of the gifts they got to donate.
"To know that they are going to children in our area. It's nice to see these guys here picking toys or gifts for their special children that they look after – that's how you know it's definitely going to your local children in need," she said.