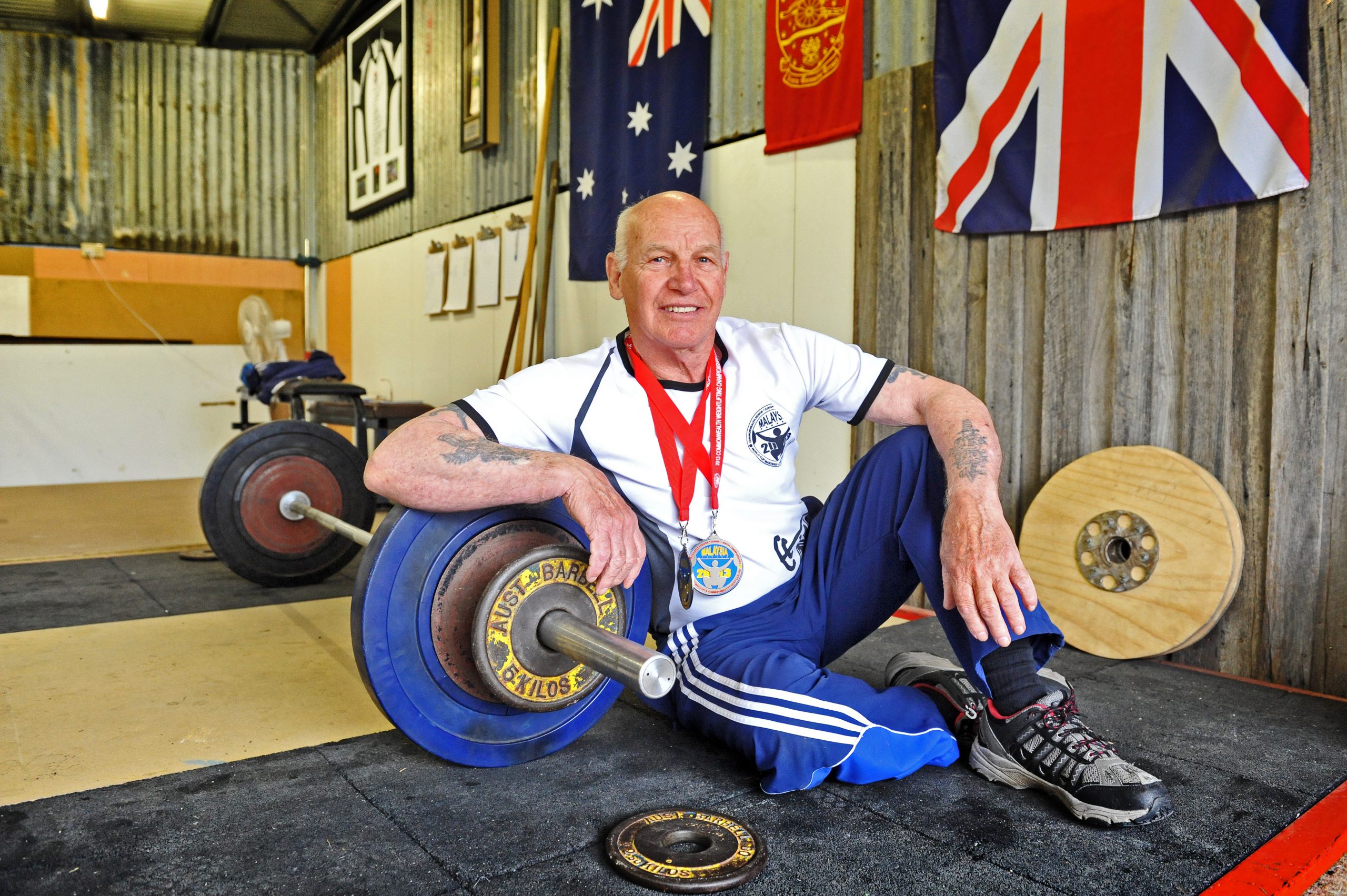 WEIGHTLIFTING
NOBODY can accuse Traralgon's Chris Holt of not pulling his weight.
At 77, the veteran weightlifter can still press more kilograms than his years of age and is showing no signs of slowing down.
Last month Holt won matching silver medals at the Commonwealth Weightlifting Championships and World Cup Masters in Malaysia in the 75 to 79 years 77-kilogram masters division, his fifth foray at international level.
On a sticky, humid Penang day, Holt lifted a combined 105kg in snatch (45kg) and clean and jerk (60kg) disciplines to finish second, but believed the gold was within reach.
"Secretly I was expecting gold but that's the way it goes. If I'd have got all my weights it would have been close for gold," Holt said.
With 50 years of competition behind him and a number four ranking out of 117 registered masters in Australia, Holt is still at the top of his game.
Training out of his nephew David's gym, Traralgon Weightlifting Club, the English born lifter said the sport was a means of staying active into his later years.
"You've got to stay fit. It may not prolong life, but it gives you a better quality of life," he said.
"I wouldn't mind living say until my parents did, up until they were almost 100, but I'd hate to do that in a wheelchair or in a bed.
"I'll be active until the day I die, I hope."
The 1994 World Masters Games champion plans to compete until he hits 80, and has sights set on four tournaments a year until then, including the annual state and national championships.
But he will not cease training once the competitive streak ends.
The former army and navy man said the sport was the ultimate accelerator of self-confidence, and wanted to keep on lifting.
"It's good for people with low self esteem," he said.
"We've had a couple of mums bring their daughters in, and they can barely talk, they're very shy, but it's not long before they're bubbling.
"Life is much better when you're extroverted."
Melbourne-based Traralgon Weightlifting Club teammate Barry Reilly won gold in the 75 to 79 years 105kg masters division.
The event was contested by about 500 athletes from 70 countries, and incorporated youth, open and masters competition.