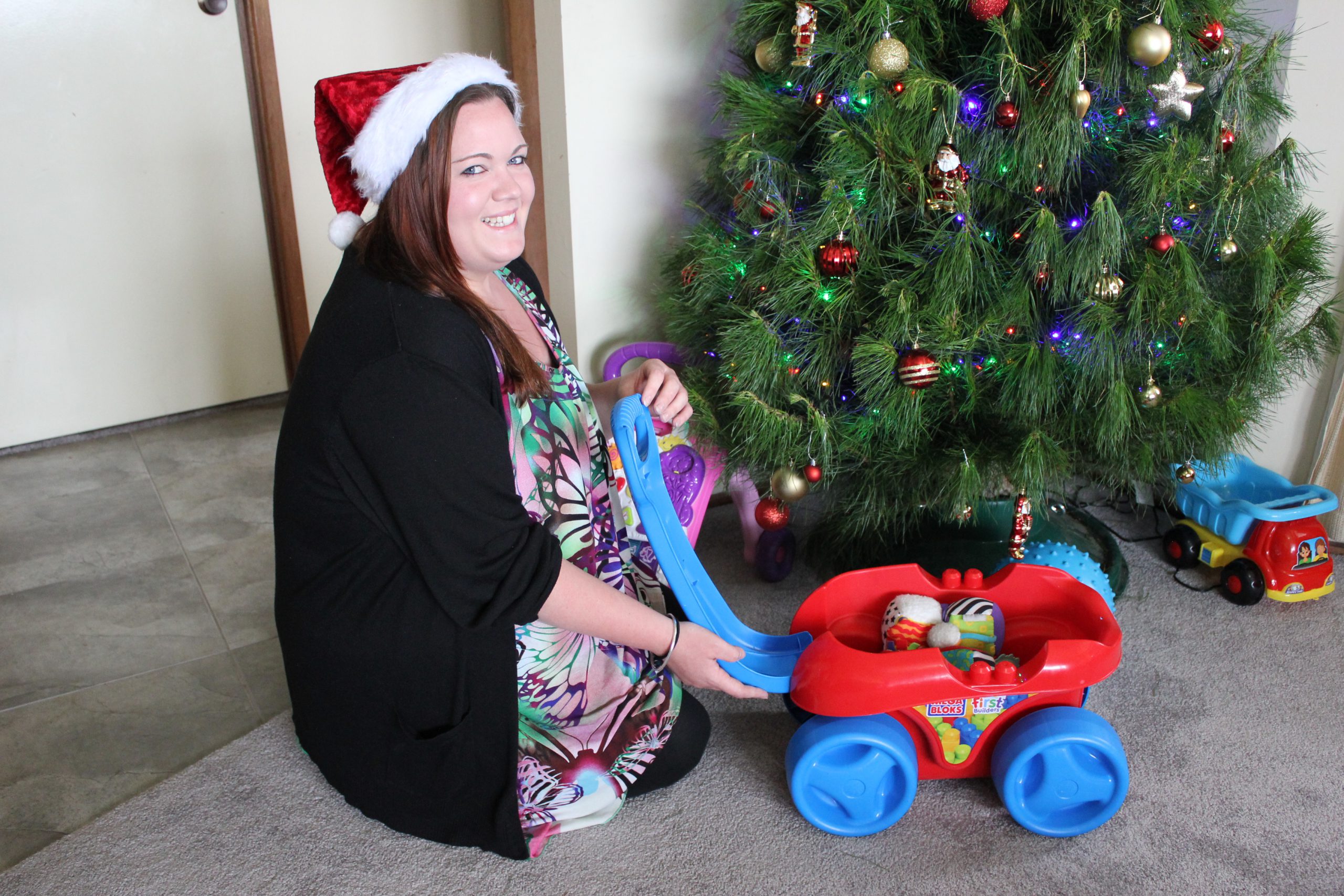 A YOUNG Yinnar woman is making a difference for the dozens of Gippsland children that don't spend Christmas with their family.
Single 24 year-old Laura Gee, who has opened her doors to some 40 Gippsland foster children over the past two years with Anglicare Victoria, is preparing for Christmas with her two foster children.
On any one night 30 to 40 children – ranging in age from newborn to teenagers – are in short, long term, emergency or respite care in Anglicare Victoria's Gippsland program.
Ms Gee said the festive season could be a hard time for foster children and acknowledged the importance of respect with some children seeing it as a time of year 'I can't spend with my family'.
"You have a big dinner and they're not used to that. They haven't received presents, they don't do certain things, so it's being mindful of that and you don't overdo it or underdo it," she said.
Ms Gee is currently caring for a one year-old girl and three year-old boy, who will celebrate Christmas with the Gee family after spending the past six months at Ms Gee's home.
Ms Gee said her family was supportive of the voluntary work and encouraged her to become a foster carer after working as a nanny in Melbourne.
"They buy the kids' presents and they've always accepted any of the kids that we've had," Ms Gee said.
"No ifs, buts or maybes, they're part of the family."
Ms Gee, who works part-time at her family's Morwell transport business, has cared for up to four children at any one time – ranging in age from a three month-old to a 16 year-old.
Children have been in her care for one night and up to six months.
"It just varies on what kind of care they need at the time. There has been quite a few go through in the last couple of years," she said.
"I like thinking that you can make a difference, even if it's for a short time."
Anglicare Victoria Gippsland is looking for foster carers to join its team in 2014.
If considering becoming a foster carer with Anglicare Victoria phone the carer recruitment and support team on 5133 9998 or email Gippsland.carers@anglicarevic.org.au