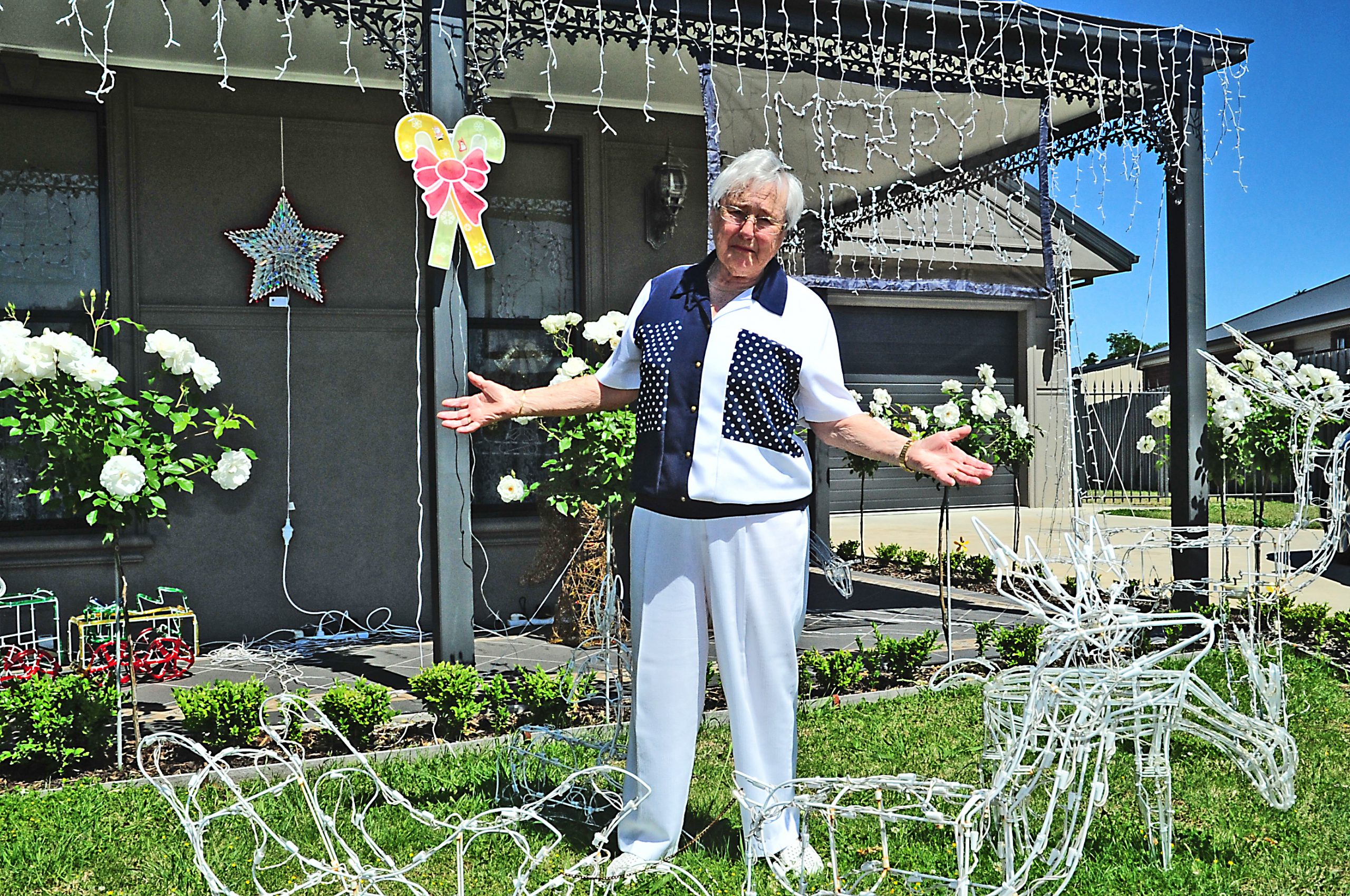 A Newborough resident was outraged when she found her solar-powered Christmas lights had been stolen by "rotten sods" last week.
Lynne Maxfield told The Express thieves tore a lit up five foot Christmas tree from her front lawn along with solar powered snowmen.
"We put up Christmas lights for all the kids who come down to have a look, we're the only people in the court who have lights. I'm absolutely furious," Ms Maxfield said.
"We spent hours putting all the chrissy lights outside, we haven't even got kids at home anymore, we're doing it for all the other kids – and someone's done that."
Ms Maxfield believed the lights were stolen last week between 10.30pm Wednesday and 7am Thursday morning.
Moe police sergeant Ben McWilliam said there had not been many thefts of this kind reported in the lead up to Christmas.
"Theft before Christmas doesn't appear to have taken off here, we're not really experiencing that," Sgt McWilliam said.
While there had not been many thefts from houses reported, Sgt McWilliam said police on foot patrol had been quite successful in catching shoplifters recently and added community members should be careful when leaving presents in their cars.
"If people are securing presents in their car, make sure the car is locked and the presents are covered to help to deter thieves," Sgt McWilliam said.
"People in the country are a bit too trustworthy with leaving cars unlocked and keys in the car."
In addition to this warning, police are reminding residents to keep their mailboxes, houses and sheds locked, particularly over the holiday period when they may be away.