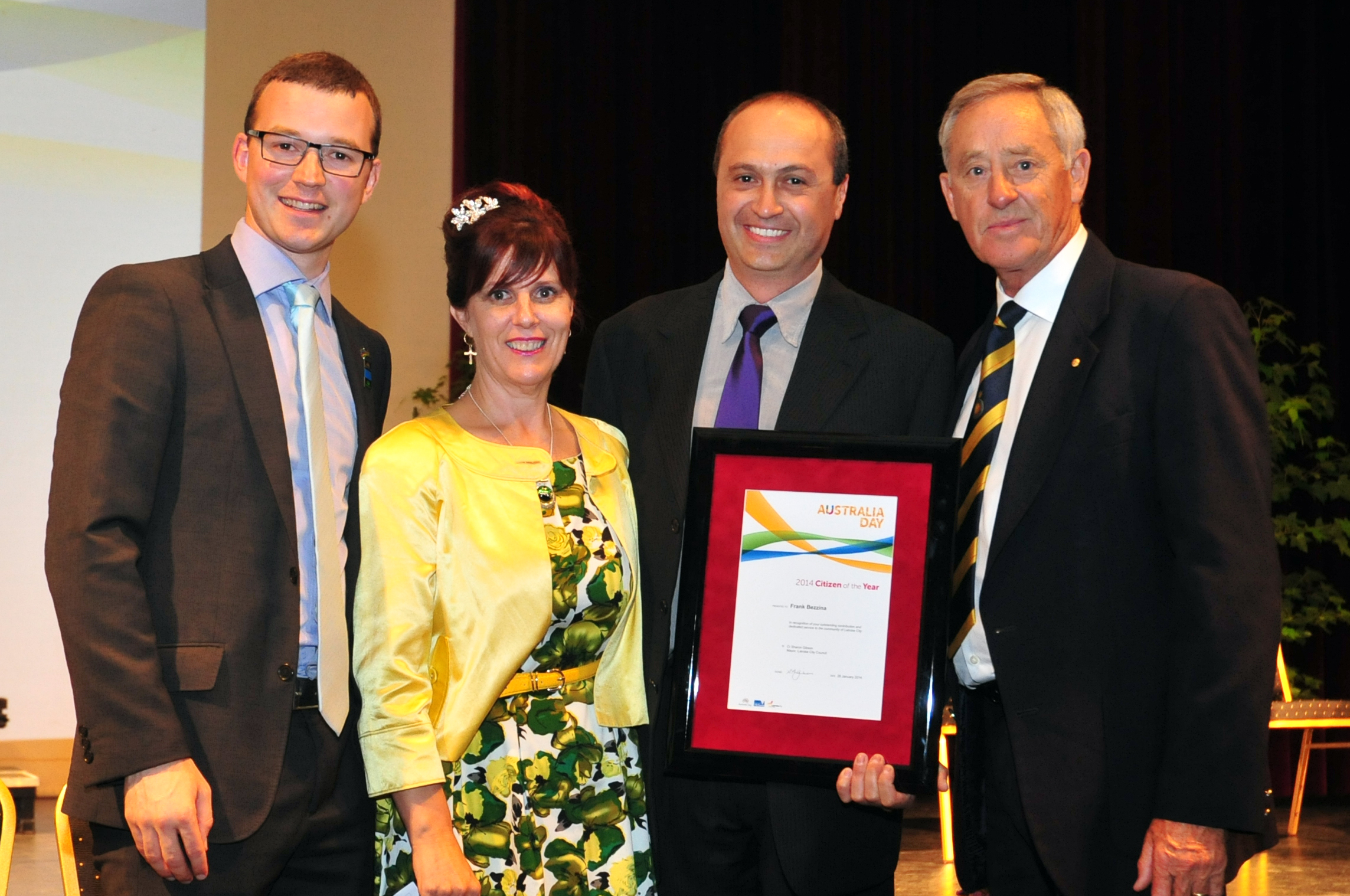 Few would know that behind 'Koko the Clown' is Morwell volunteer, Frank Bezzina who spends weekends away from his family to bring smiles to people's faces.
Mr Bezzina was awarded the top honour – Latrobe City Citizen of the Year – at Latrobe City Council's Citizenship Ceremony and Australia Day Awards yesterday at Kernot Hall in Morwell for making a difference to the elderly, ill, the disadvantaged and people with a disability for 17 years.
"Koko the Clown has given me the opportunity to connect to people and help make a difference," Mr Bezzina said.
He said he hardly spent any time with his family on weekends because of Koko, but they allowed him to do the "right thing" and go out and bring happiness to the world.
"I enjoy the laughter and simply making people smile. We live in a fantastic community in Latrobe City and we can help this wonderful community."
Latrobe City mayor Sharon Gibson said many may not be aware that Frank was such a passionate and dedicated worker for the community with a huge heart full of giving.
"The essence of Frank is that he is an entertainer, teacher, 'doctor of the soul', inspirational role model and friend, he dedicates himself to bringing joy and laughter to people of all ages," Cr Gibson said.
Master of Ceremonies Barry Whitehead said, "Koko usually makes people laugh but there's not a dry eye in the house".
At the ceremony 20 new citizens were welcomed to the Latrobe Valley, songs of patriotism from the Latrobe Valley Voices were sung, and an address from Australia Day Ambassadors former Australian Rules player and coach Stan Alves OAM, and Andrew Asten of Boston Consulting Group and the Oaktree Foundation inspired the audience.
Mr Alves said Australia was a wonderful country, but it threw challenges at us such as bushfires, drought, floods and other catastrophes.
"But as devastating as those effects can be on any given individuals, families, businesses and communities, as dark and soul destroying it can be at times, it's also a time where the best comes out of us," Mr Alves said.
"It's when we step up, we lend a hand for those who are less fortunate than we are at this point in time.
"Australia Day is a day to count our blessings, give thanks to all we've been given and also be determined about what we're going to give on to those who follow on."