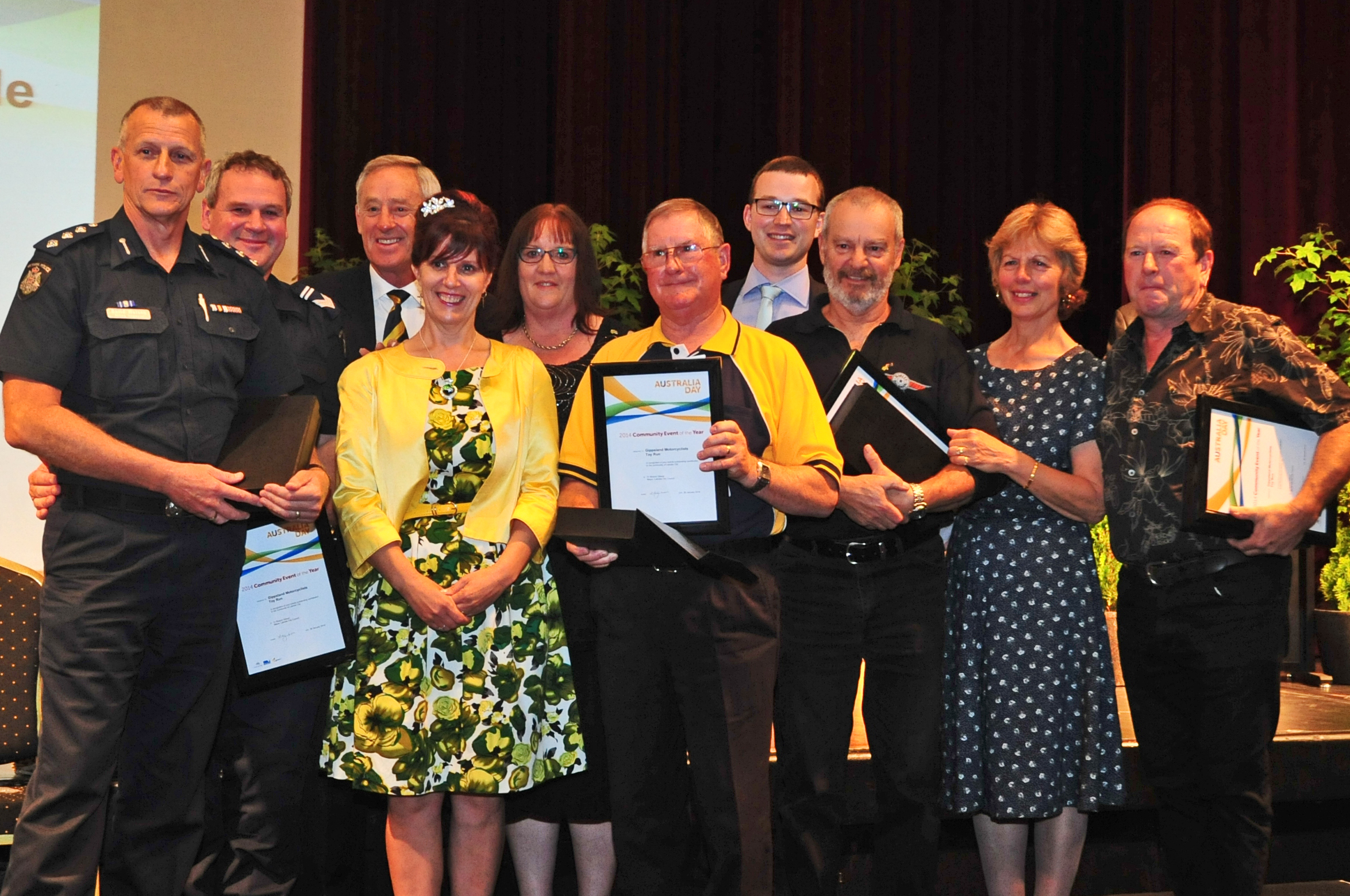 It is testament to the safety record of the Gippsland Motorcycle Toy Run that the worst accident in its 14-year history came yesterday, when the Victoria Police portion of the Latrobe City community event of the year award was dropped and shattered.
While the award itself lay in shambles on the stage, Victoria Police Division Five traffic advisor Senior Sergeant Dave Watson spoke about the run's opposite effect on families in need at Christmas.
The collaborative effort of local motorcycle clubs: Gippsland Central Ulysses, Eastern Riders and Us and Them Tourers, with support from Victoria Police, collects and distributes thousands of donations each year to ensure disadvantaged families have a merry Christmas, just like everyone else.
Last year's total exceeded $55,000 in sponsorships and charity, handed over to the Salvation Army and St Vincent de Paul Society throughout the Traralgon to Moe ride, with some 400 bikes taking part.
Organiser Alf Vella said the real reward was simply making a difference.
"We don't do it for awards, it's just one of those things when you get acknowledged like that it gives a sense of refreshment for next year," Mr Vella said.
"I have Christmas with my family, 18 of us get together, and on that day I think about the thousand other families that are having a good Christmas because of what we did, and it makes my meal taste so much better.
"It's a heart warming experience and just a privilege to be part of something like that."