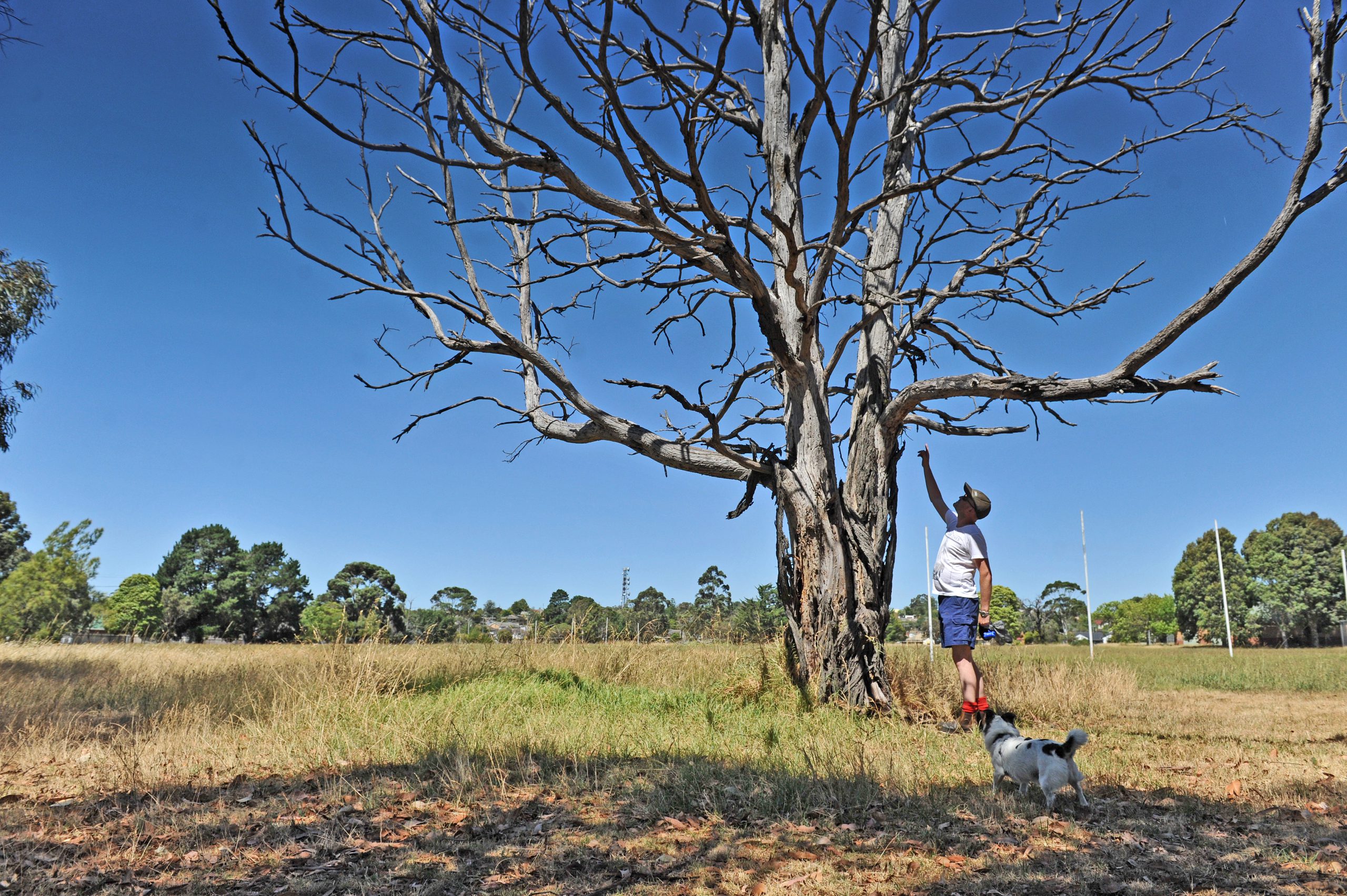 THE former Morwell Woolum Bellum College's dilapidated state has prompted a neighbouring resident to seek out the Victorian Department of Education's intentions for the abandoned site.
Books lay strewn outside the school's gymnasium, old steel futon mattresses have been exposed to the elements, and coils of wire have been left forgotten.
About eight dead trees remain unattended, self-seeding trees are pushing the fence line along the perimeter of the property and a large mound of logs have been left in the middle of the oval – now overgrown with weeds and grass.
"The whole area is in a state of neglect, I want to know what the State Government intends to do with this property," neighbour Chris Hawthorne said.
In October 2012, the government made the decision to close the college that served as a "safety net" school for indigenous children who had dropped out of mainstream education.
The government said the college failed to meet performance targets – shutting the doors to the 17 year-old institution and uprooting the lives of 11 teaching staff and 27 students enrolled at the time.
While the site was considered as the location of a replacement "flexible learning centre" for indigenous and non-indigenous at-risk teenagers in July 2013, the proposal for the site is understood to have been rejected.
Mr Hawthorne, who walks around the site with his dog 'Spotty' daily, said it makes him sad to see the site's lost potential.
"I want to know what plans the Napthine Government have got for this site," he said.
"In the meantime there is urgent remediation work to make the place look nice.
"If there is no intention to utilising the site for education, will this property be handballed to local government for social activities, which the town desperately needs?"
An Education Department spokesperson said the department was considering options for the future use of the Woolum Bellum site.
"In the meantime, the department undertakes a grass cutting and maintenance program at the site, and endeavours to secure it," the spokesperson said.